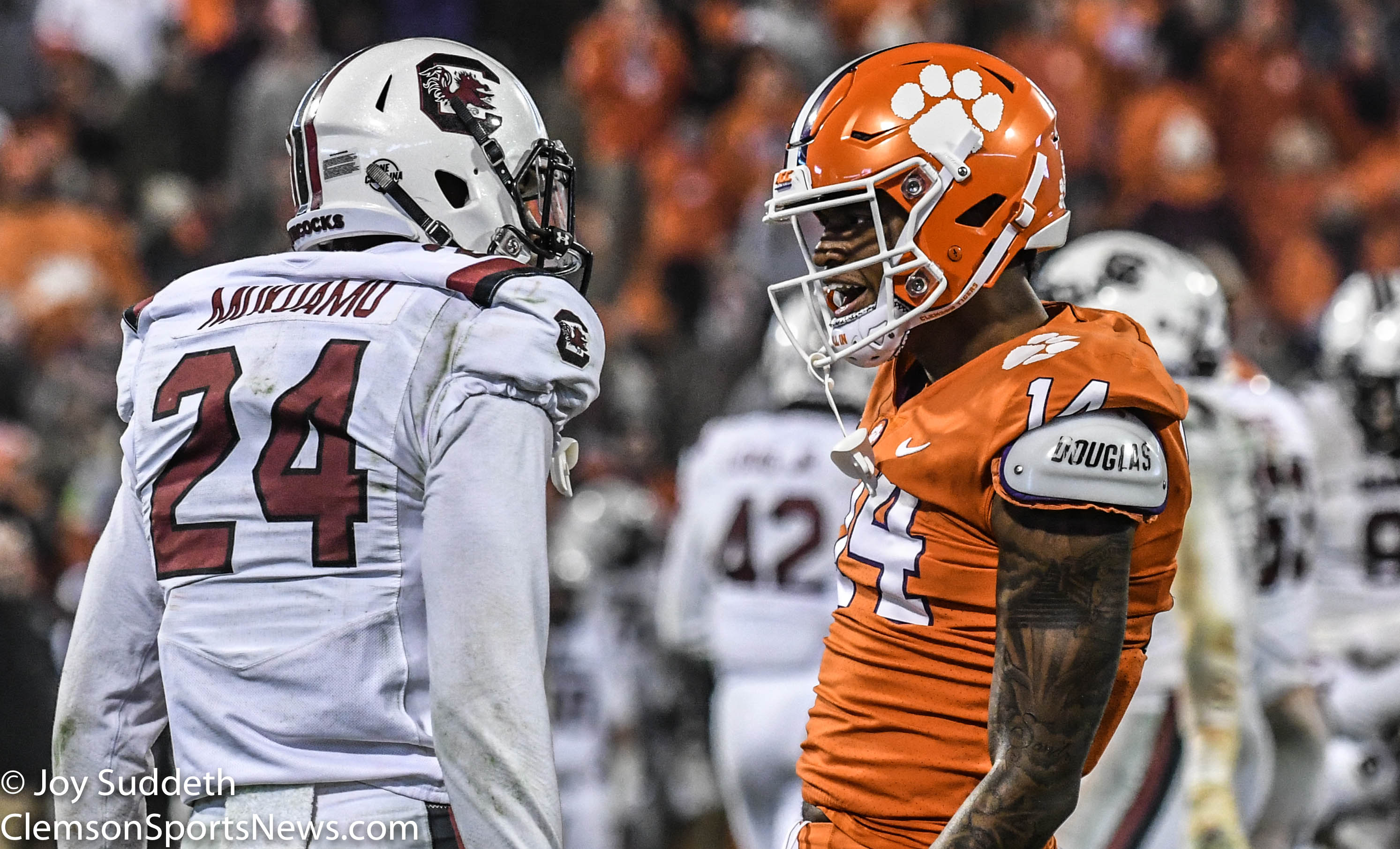 Clemson travels down to the chicken coup next Saturday for a game with their rivals, USC. Yeah, everyone knows it. One team's fan base is excited and the other is looking for ways to fire their coach, and not looking forward to the game. The USC board is jumping all over the place from Bentley to McClendon to Muschamp to Chad Morris to next year to etc etc. It's a good time to be a tiger and not so good to be a gamecock. Of course, they do have women's basketball now so there is that. Back to football.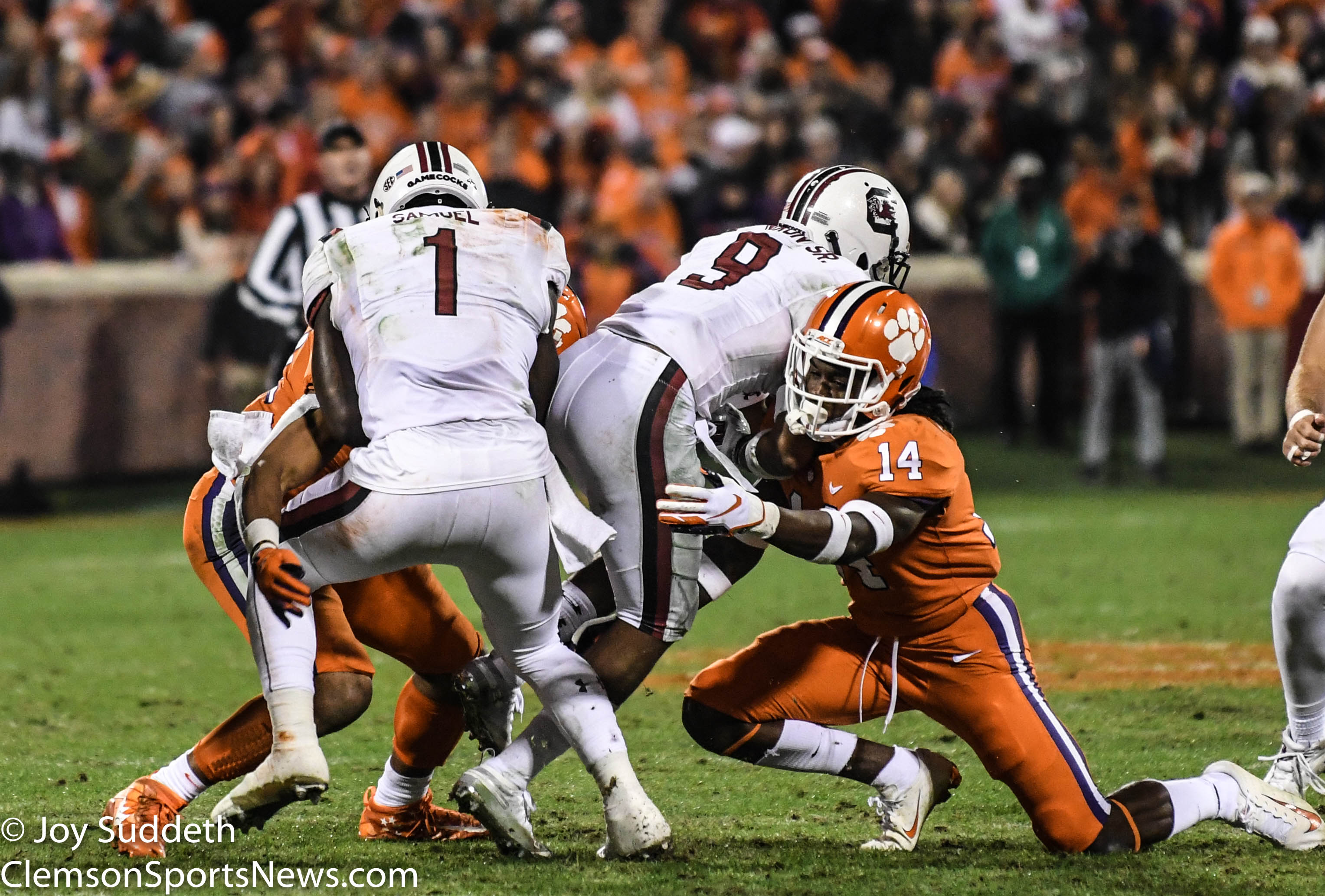 Clemson is on a serious roll. The offensive and defensive statistics have already been mentioned. The stats for Trevor Lawrence are also a known item and everyone knows about Travis Etienne, Tee Higgins, Amari Rodgers, and Justyn Ross. The OL is senior laden and playing like the road graders they are. The defense reminds me of a swarm of hornets, pressuring the quarterbacks, gang tackling everything moves, and forcing turnovers. Clemson could not have played better the last six games. Now we get to South Carolina.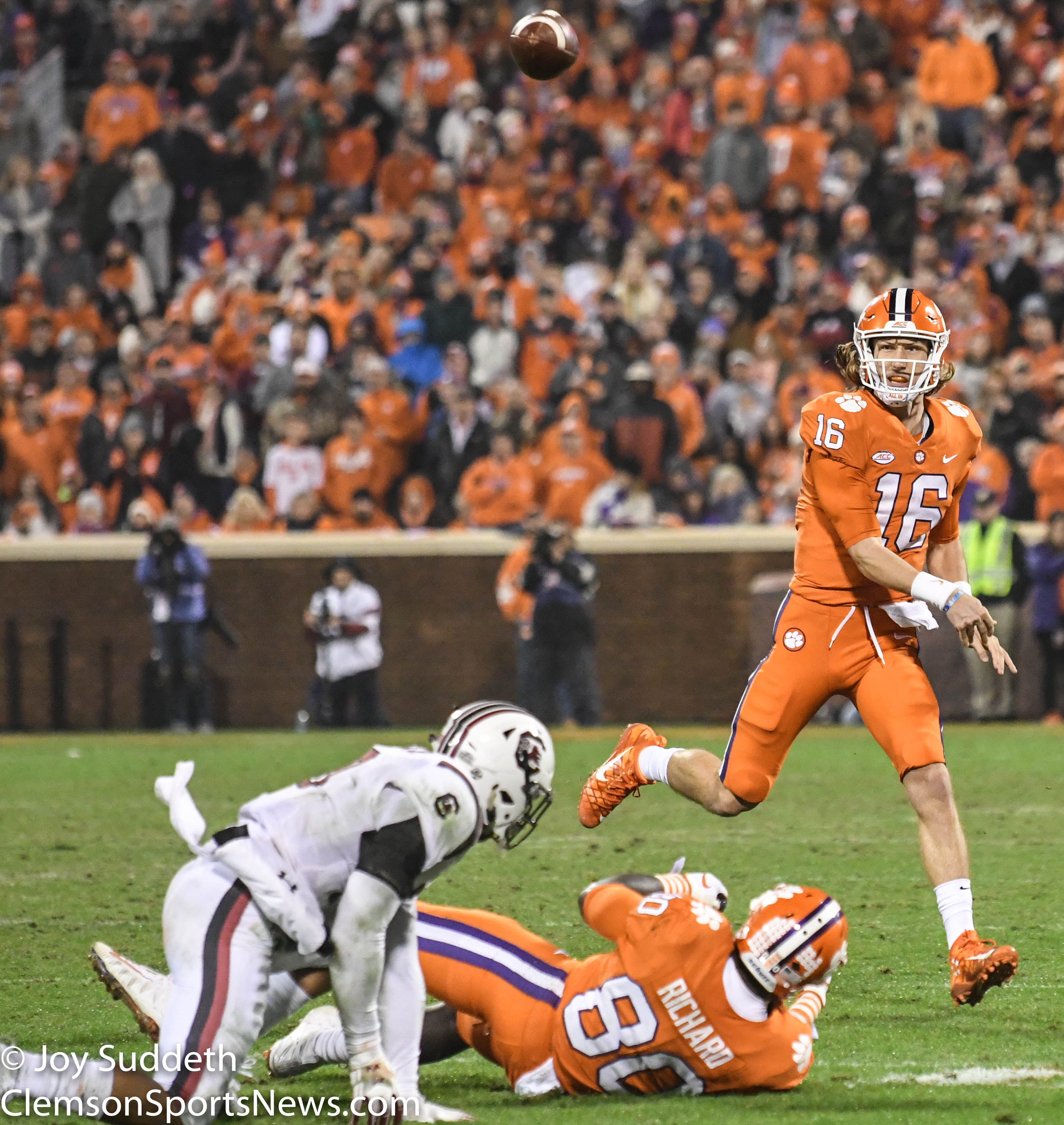 Ryan Hilinski was inserted at starting quarterback in the second game of the year as Jake Bentley went down with an injury against their opening game against UNC, a 24-20 loss. Rumors are he got hurt the last play of the game OR he kicked a trash can in the locker room after the game. Which do you believe? In any case, Hilinksi stepped right in and let USC to an impressive 72-10 win…….over Charleston Southern.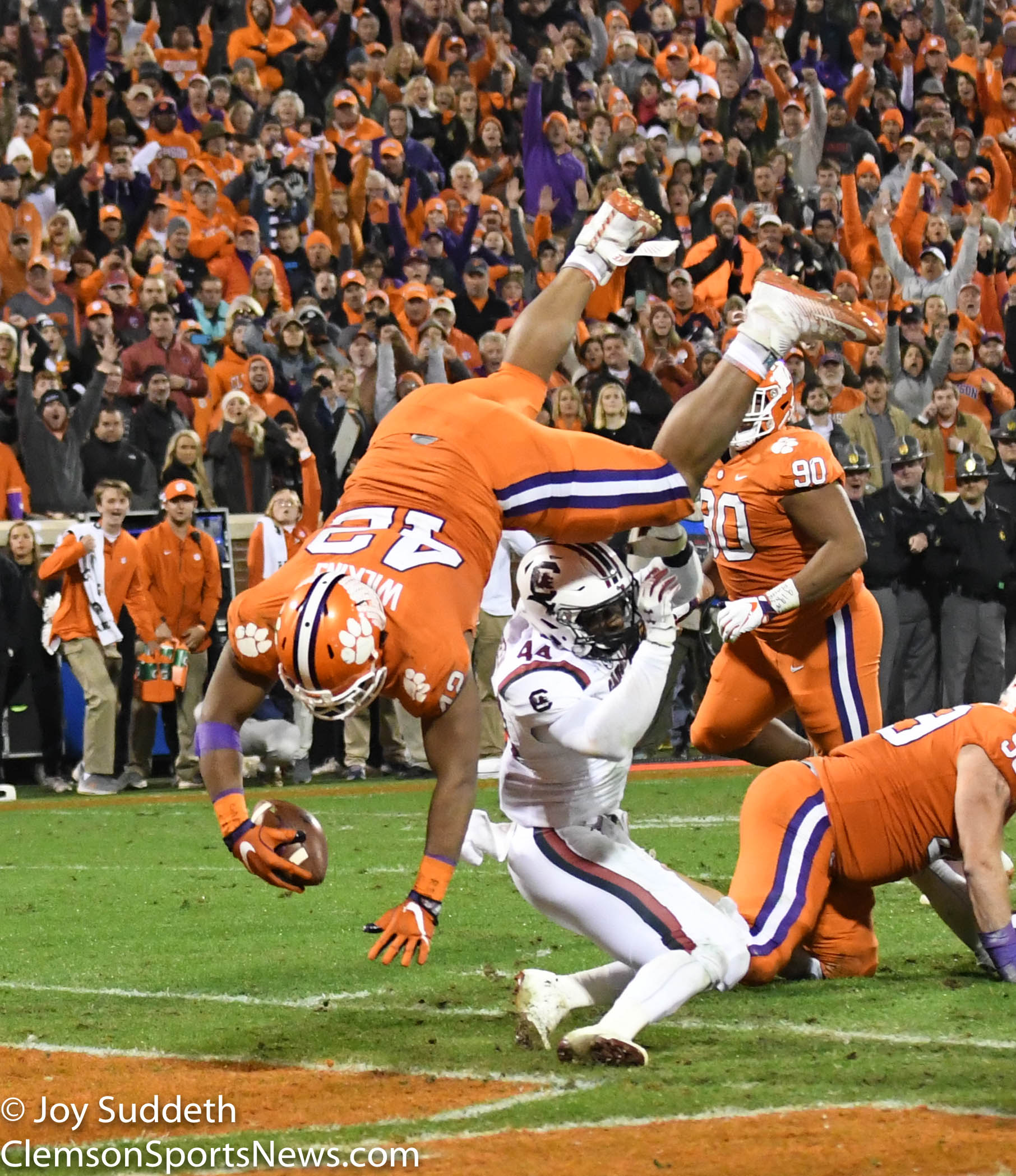 The offense had over 700+ yards of total offense and the world was right again down in Columbia. Reality can be harsh at times, and this is one of those times. The coots have gone 3-6 since that time, including losing 4 of their last 5 game. The one win was an win against a weak Vanderbilt team. Tavien Feaster (remember him?) and Rico Dowdle leads the USC running game but they still have to run behind a poor offensive line. As luck will have it, USC is also without their top WR in Bryan Edwards. The offense has struggled the last month or so to get points on the board and will do so even more next Saturday.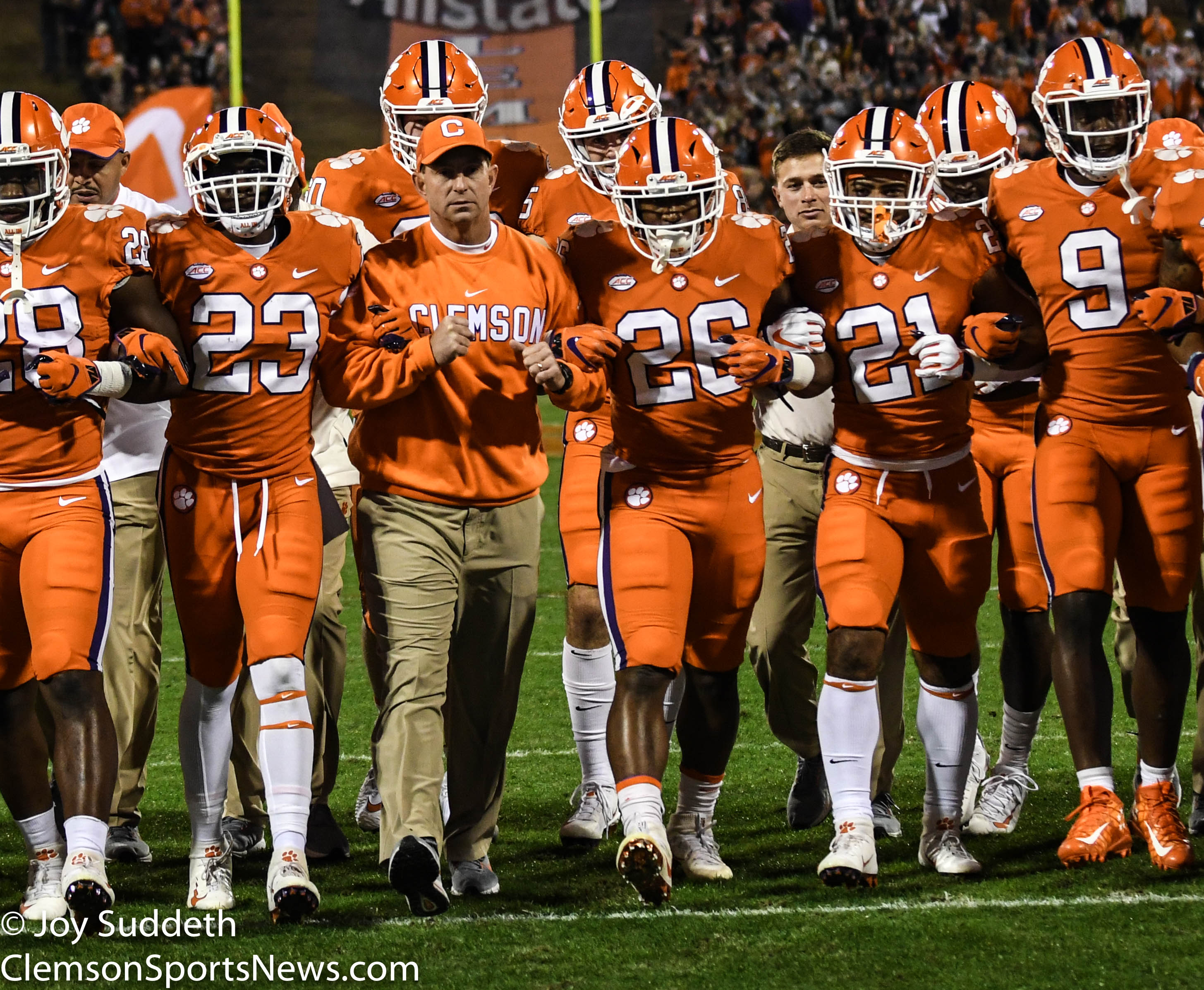 The USC defense is supposedly their best unit. In their last outing, Texas A&M has their way with this defense, getting 319 yards rushing and 221 passing. Due to the offense unable to sustain drives (32% 3rd down conversion rate), the defense simply gets worn down. This gamecock defense is going up against the wrong offense at the wrong time. Clemson's defense is a +10 in the turnover margin. This doesn't bode well for the home team. Rumors have it that Coach Muschamp is going to be calling the plays Saturday, and that he is pulling out all the stops; new plays, players changing positions, and other "secret moves" to try and end Clemson's unbeaten streak and hopes for the playoffs. Too little too late. A football saying that fits the bill. " Our blood, our sweat, your tears."
Clemson wins 48-13.