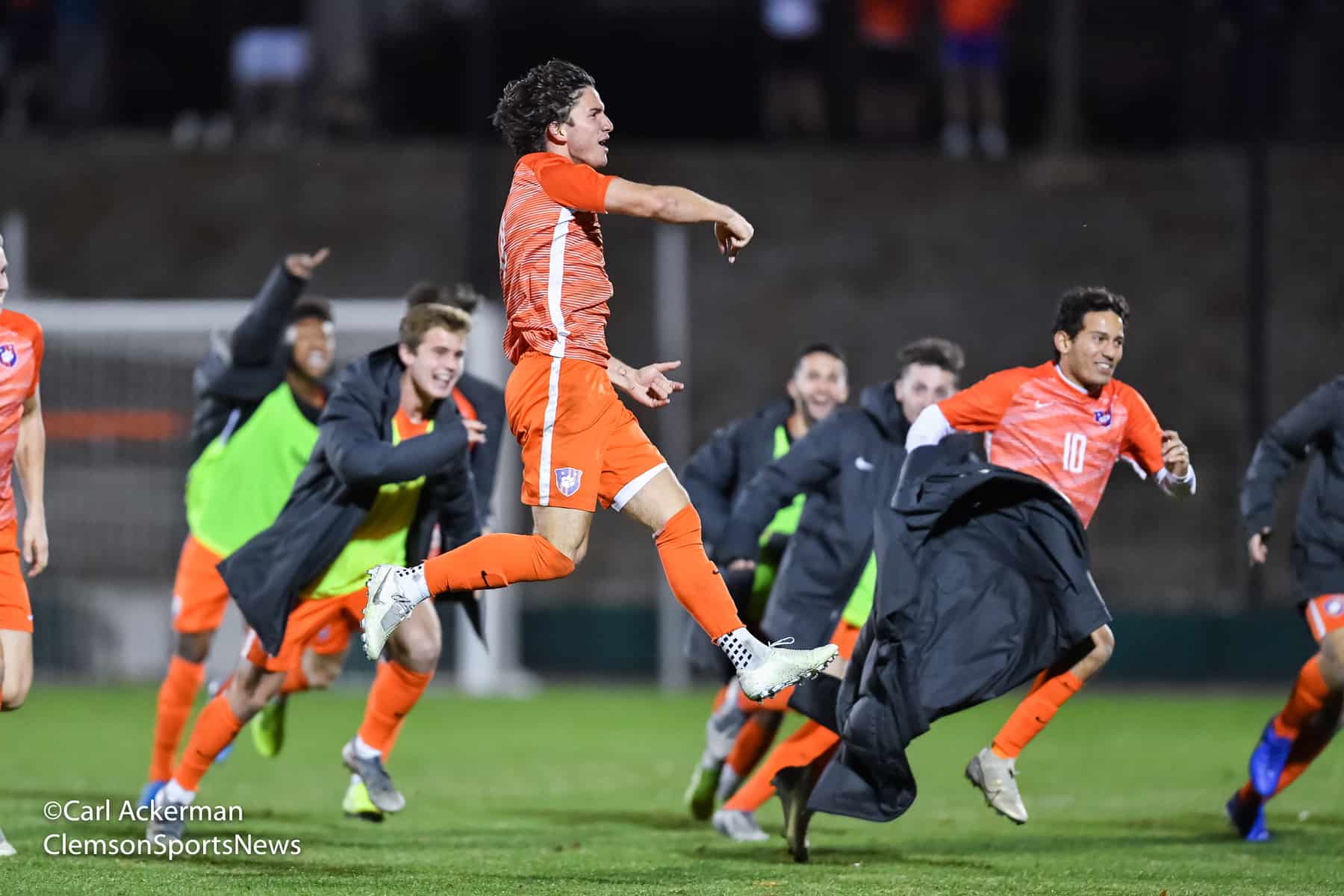 Barber Nets Golden Goal as No. 2 Clemson Advances
Sophomore Grayson Barber scored the game-winner 3:11 into the first overtime as the second-seeded Clemson men's soccer team advanced to the NCAA Round of 16 with a 2-1 win over Charlotte at Historic Riggs Field. Clemson improved to 17-2-1 on the year and will move on to play Providence, which upended 15th-seeded Penn State to advance.
Clemson controlled play for most of the match, putting 12 shots on goal to just four for the 49ers. However, the Tigers went into half knotted at zero. ACC Offensive Player of the Year Robbie Robinson jumpstarted the team with his finish 11 minutes into the second half. After taking a feed from Alvaro Gomez, the junior spun, dribbled into the box and cut hard to the right, finishing into the right side of the net.
A goal by Charlotte's Preston Popp drew the teams even at 1-1, and neither team was able to get on the board before the end of regulation.
In overtime, Stirling Russell sent a cross into the box that was deflected out by a Charlotte defender. His sliding clearance found Barber just inside the 18-yard box and the sophomore placed it neatly into the lower left corner on the first touch, sending the Tigers to the second round.
Robinson's goal in the 56th minute was his 16th of the season, a total which moves Robinson into a three-way tie for 24th in goals scored in a single season by a Clemson player. The other two players to tally 16 goals in a season were Godwin Ogbueze and Gary Connor, in 1975 and 1986, respectively. This is also the most goals by a Clemson player in a single season since Dimelon Westfield netted 20 in 2002.
Barber's tally was his 10th of the season, joining Robinson (16) and Kimarni Smith (13) as the third Tiger in double-digit goals this season.
The Tigers will now wait to find out when they will host the Providence Friars in Sweet-Sixteen action. Tickets for the match will be available at ClemsonTigers.com and will remain at the same price as Sunday's match, $8 for adults and $3 for those 18 and under.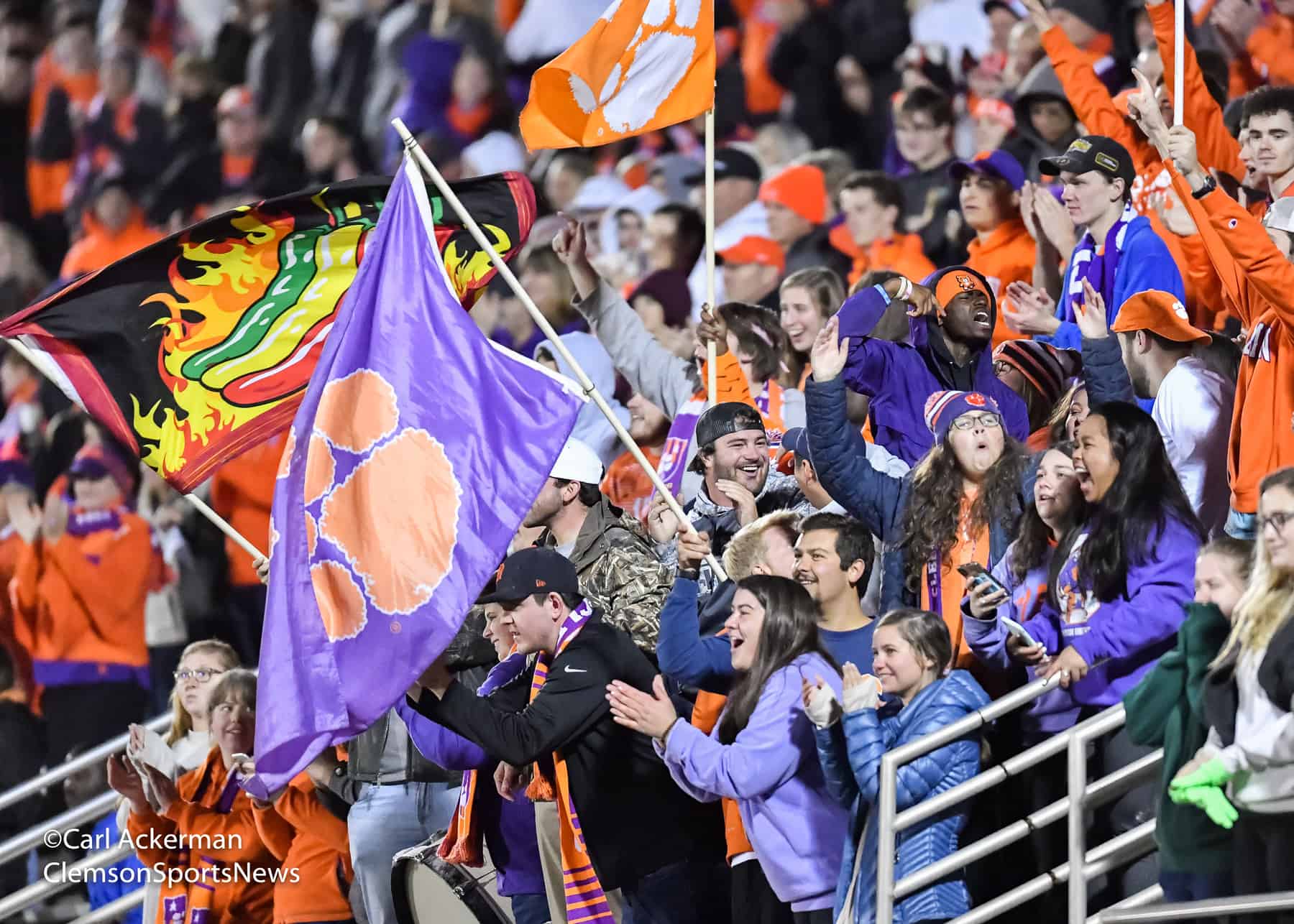 Head Coach Mike Noonan on the match…
"Obviously, we are very happy with how the game ended. I thought the team played very well. I was really happy with the response the team had after they (Charlotte) scored. I was really proud of how the team played overall. They have a very, very good team, but I think on the day, the right team, and the better team won."Grayson Barber on the game-winning goal…"It's a great feeling to get the game-winning goal. We deserved it earlier in the game, but to be able to put it in the back of the net and send us to the next round is a great feeling."