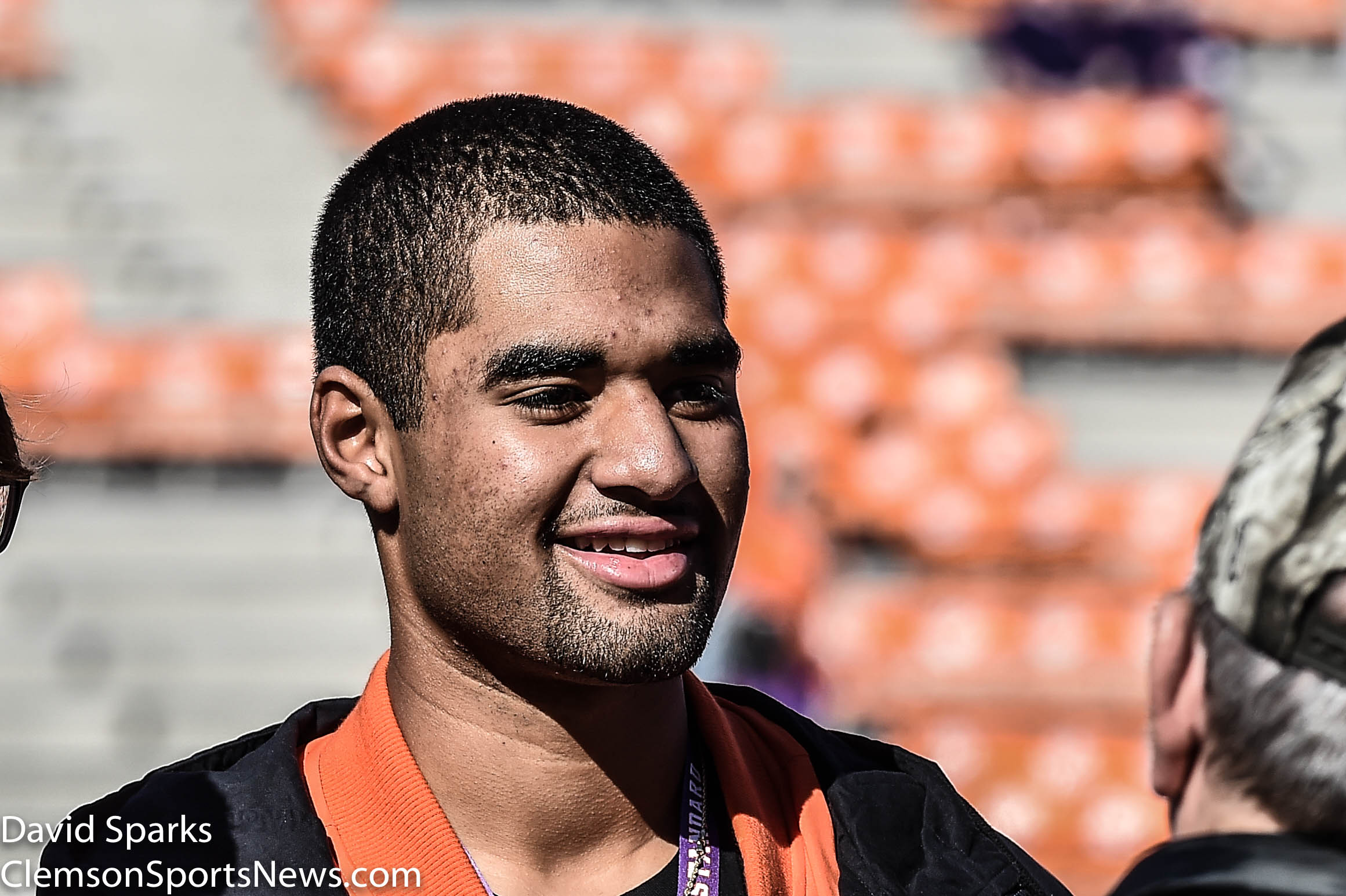 The Clemson class for 2020 is strongest in the trenches. That seems to be pretty obvious. However, when the top quarterback in the nation is coming to Clemson, it might be hard to argue which position is the best.
D.J. Uiagalelei is widely considered the best quarterback in the nation. At 6-4 245, the man is as much a threat to run as he is to pass. DJ threw for over 3800 yards and 44 touchdowns with TWO interceptions. In their last 3 years of high school, compare the stats between the current quarterback, Trevor Lawrence and DJ. Looking at these stats, there is only one word. Wow.
Games Comp Atts YDS TDsINTYDS RushTDs
Uiagalelei 41 561 842 10086 123 11 1036 17
Lawrence 42 659 1025 10839 135. 14 707 11
Clemson is bringing in two running backs in this class, 5-star Demarckus Bowman and 3-star Kobe Pryor. In three years at Lakeland High School in Lakeland, Florida, Bowman rushed for over 5000 yards and 69 touchdowns. Expectations are high for Bowman, who is the 3rd ranked RB in the country. Kobe Pryor is the power back Coach Elliott is looking for.
Wide receivers coming in are CJ Williams out of Alabama and a very interesting prospect out of the Clearwater International Academy, Ajou Ajou. Williams, 6-3 188, comes out of the same high school as current Clemson player Justyn Ross. Ajou Ajou played football in Canada prior to coming to America to play. He impressed the staff enough to get an offer during the Clemson Football Camp in June. At 6-3 210, the potential is through the roof.
Speaking of the June Clemson football camp, Clemson offered and received a commitment from Sage Ennis, 6-4 220, TE, out of Tallahassee, Florida. He was believed to have been favoring Florida State, but it wasn't meant to be. Ennis played QB his sophomore year, then moved to tight end. In fact, he did a little bit of everything. His senior year, he caught 40 passes for 560 yards and 7 TDs. He also rushed for 2 TDs and passed for another.
One additional note on a prospective WR commitment. Xavier Henderson, 4-star WR out of Miami, Florida, has Clemson in his top 5 and will be committing on January 4th during the All American Bowl.
Overall, this skills class is outstanding and will be hearing their names over the loudspeaker for the next 4 years, well, at least 3 for a couple of them.