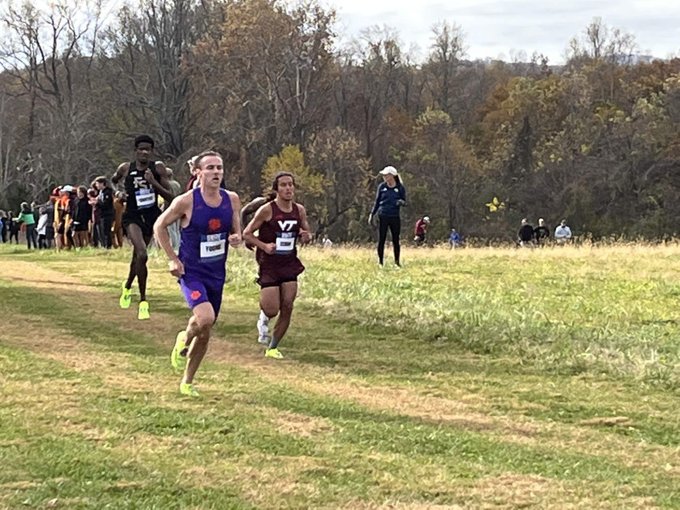 Earlysville, Va. — The men's and women's Clemson cross country teams competed this morning at the ACC Championship meet hosted by Virginia at the Panorama Farms Course. The men's team finished in 13th place while the women secured the 14th spot in the conference.
On the men's side, Victor Ndiwa led the way for Clemson in the 8k. He completed the race in 23:59.6, good for the 52nd best time in the field of 143. He was trailed by Sawyer Dagan and Marlin Young, who finished 67th and 76th, respectively.
The women's team was paced by Brynne Sumner, who completed the 6k in 21:49.0. She was the 86th finisher in the race and was followed by freshmen Madison Roush and Maddie Dinneen, who finished 94th and 103rd, respectively.
"Running at these championships is always such an eye opener with a number of the nations top teams competing," said Head Coach Vicky Pounds. "I think the women's team performed up to their ability. They are a young team that have gained valuable experience for future championships. Unfortunately, the guys team didn't perform like we were hoping. I am hoping they will rebound for our regionals race in two weeks."
Up next, the Tigers will head to NCAA Southeast Regional Championships in Lexington, Ky. That meet takes place on Friday, Nov. 11.