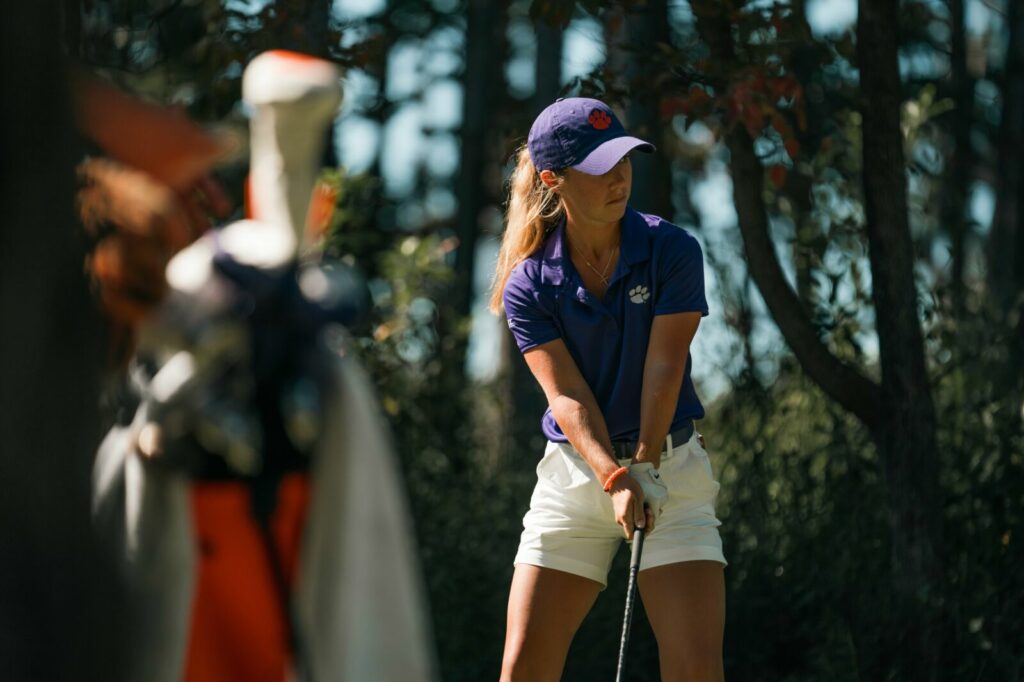 Clemson Concludes Fall Season in Cabo
Clemson, SC — Clemson will travel to Cabo San Lucas, Mexico, to conclude its fall slate October 28-30 in the Battle at the Beach at Club Campestre San Jose in San Jose del Cabo, BCS, Mexico. It will be the Tigers' second trip to the tournament and first since 2018, where Ana Paula Valdes won the individual title.
Seventeen teams will compete for the championship, with Clemson being the only ACC team in the field. Tournament-host TCU welcomes Arkansas, Baylor, Charlotte, ETSU, Houston, Kansas, Kansas State, LSU, Mississippi State, Missouri, North Texas, Ole Miss, Rutgers, Vanderbilt and Wisconsin to this edition of the tournament.
The 54-hole, three-day tournament will begin with an 8:00 a.m. (10:00 a.m. eastern) shotgun start on Friday and Saturday, and a 7:00 a.m. (9:00 a.m. eastern) shotgun start on Sunday. The par-71, 6,250-yard course includes par-35 and 2,995 yards on the front nine and par-36 and 3,255 yards on the back nine.
Clemson will be led by sophomore Chloe Holder, who set a school single-round record in the Schooner Classic with a 64. Freshman Isabella Rawl is making her Clemson debut this weekend, while Melena Barrientos, Savannah Grewal and Annabelle Pancake round out the Tigers' lineup and Katherine Schuster playing as an individual.
Scoring will be available on birdiefire.com.