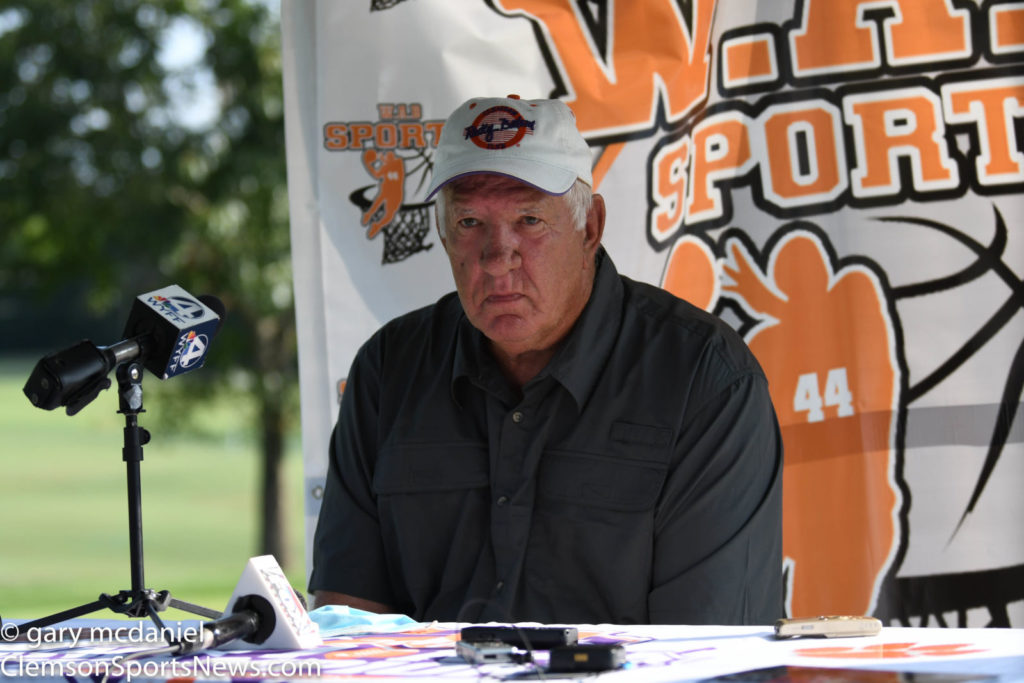 By Mark Sturgis
What It Means to be Clemson?
Since I'm not a Clemson graduate, I will never be able to share in the family photo when another Clemson graduate of my family joins the "Family Ring Photo". I would also be remiss if I said I wouldn't think about trading my days at the University of Alabama and Full Sail Center for the Recording Arts, now Full Sail University. While I can't join the ring photo, my family members weren't a member of the Sigma Chi Fraternity nor a member of a single lab group of six knuckleheads at Full Sail that has gone on to win many awards.
What does it mean to be Clemson?  As an extended family member, it's a pretty special experience.  There is a bond that is undeniable, and I witnessed that on Monday as so many former basketball and football players came together to raise money at the Sharone Wright Golf Tournament at the Walker Course.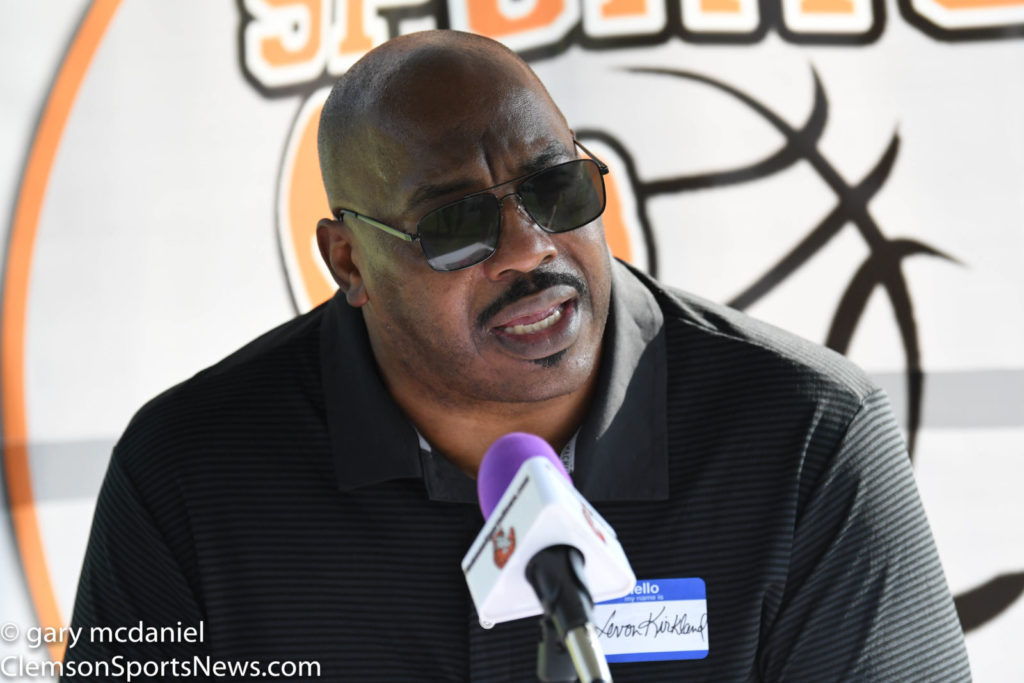 Coach Cliff Ellis, Coach Danny Ford, Elden Campbell, Dale Davis, Grayson Marshall, CJ Spiller, Tajh Boyd, Dalton Freeman and many other athletes came together to raise funds for Sharone Wright, the former Tiger from Macon, Georgia that was the sixth pick in the 1994 NBA Draft. Sharone recently lost his left leg after battling an illness but proclaimed he will be walking by himself by the end of the year.
I've been very fortunate to know Sharone last decade. When he was inducted as an "ACC Basketball Legend" at the ACC Tournament in Atlanta, I literally reached out to him as he walked by to say "Congrats". That simple move has been more than worth it. Sharone became a regular guest on my show, and his is a friendship I will always value as he will tell you exactly what he feels at any given time.
What does it mean to be a Clemson Tiger?  I know one thing; it means a certain kind of commitment.  Sharone joined us after the tournament via Zoom.  To see him refer to Grayson Marshall, a fellow ACC Basketball Legend, as his "big brother" was heartwarming.  To watch the dynamic duo of Elden Campbell and Dale Davis get on with him was touching.  To see a former Clemson Head Basketball Coach in Cliff Ellis call Sharone a son was simply outstanding.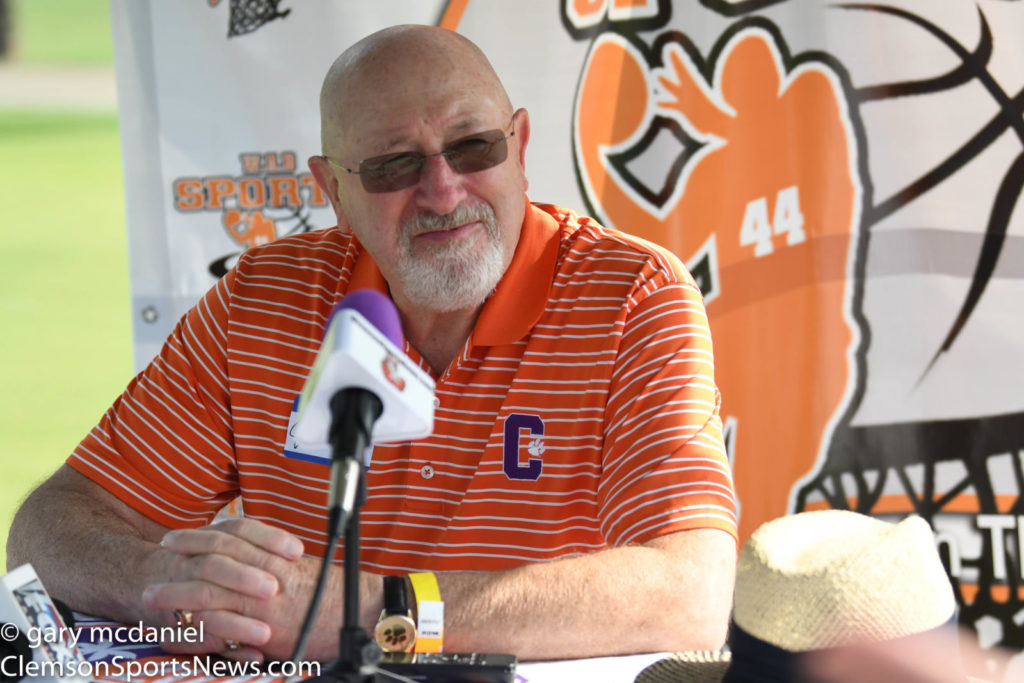 Which team won the golf tournament or certain prizes; I couldn't tell you.  To be honest, since I wasn't able to play, I didn't think any of the awards were that legit other than Dalton Freeman's 360 yard "Long Drive" (LOL).  360 yards wins my serious respect.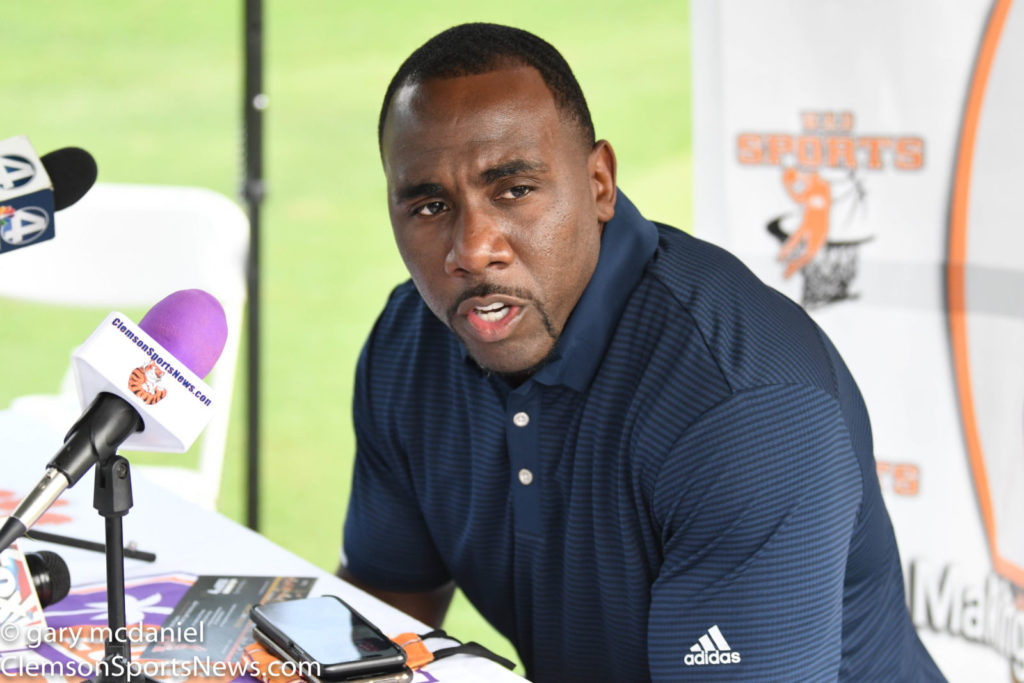 Wayne Buckingham and his lovely wife deserve kudos for putting this tournament on in what's a rough time. The "pros" more than outweighed the "cons". Cliff Ellis and his love for Clemson taught me how important it is to not burn bridges, and Danny Ford, well, he's just Danny!!!
A couple of other notes….
1:  Levon Kirkland proved he's still the toughest man out there wearing all Pittsburg Steelers black.
2:  Three of the best southpaw point guards in Acc history were in attendance with Grayson Marshall, Tyrelle McIntyre, and Jordan Roper.  (I guess I must give UVA's John Crotty some credit here!!).
3:  Jim Davis is still Jim Davis and a treasure.
What does it mean to be Clemson? I feel like I have an understanding from being around the school for so many years, but maybe you must know just to simply to know. Whatever it is, there's something special in these hills, and Monday was a special day for a special person!!