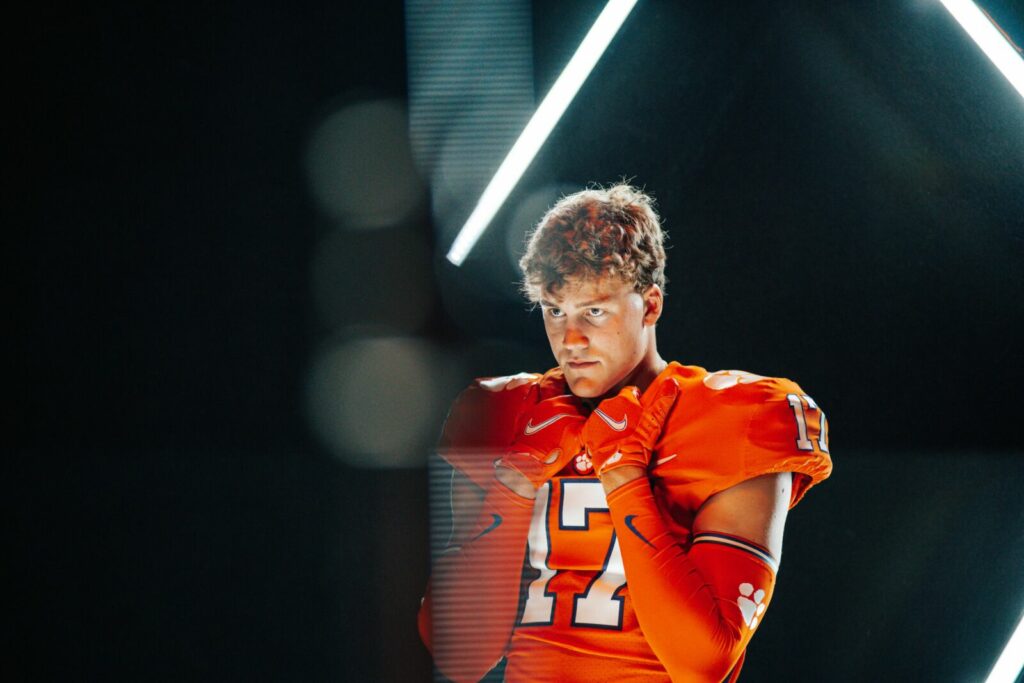 Wade Woodaz Turning Heads In Camp
Wade Woodaz has the attention of everyone at fall camp.
With the season just two weeks away, the focus shifts toward who will play where and how the depth chart will be finalized.
His defensive coordinator, Wes Goodwin, had a lot of positive things to say about the freshman linebacker.
"He's a competitor. He's got great length and speed and runs really well. He is really smart and savvy and understands zone coverage. You can utilize him in various ways. He is a quiet kid but all about his business."
Wade joins an athletic linebacking group with Barret Carter, Jeremiah Trotter Jr., and many others who provide versatility and depth to this position.
Woodaz was an extremely productive player during his time in high school and helped lead his school to a 38-2 record. Wade has undoubtedly made the most of his short time so far at Clemson and looks to be a significant contributor as the season kicks off on September 5th.