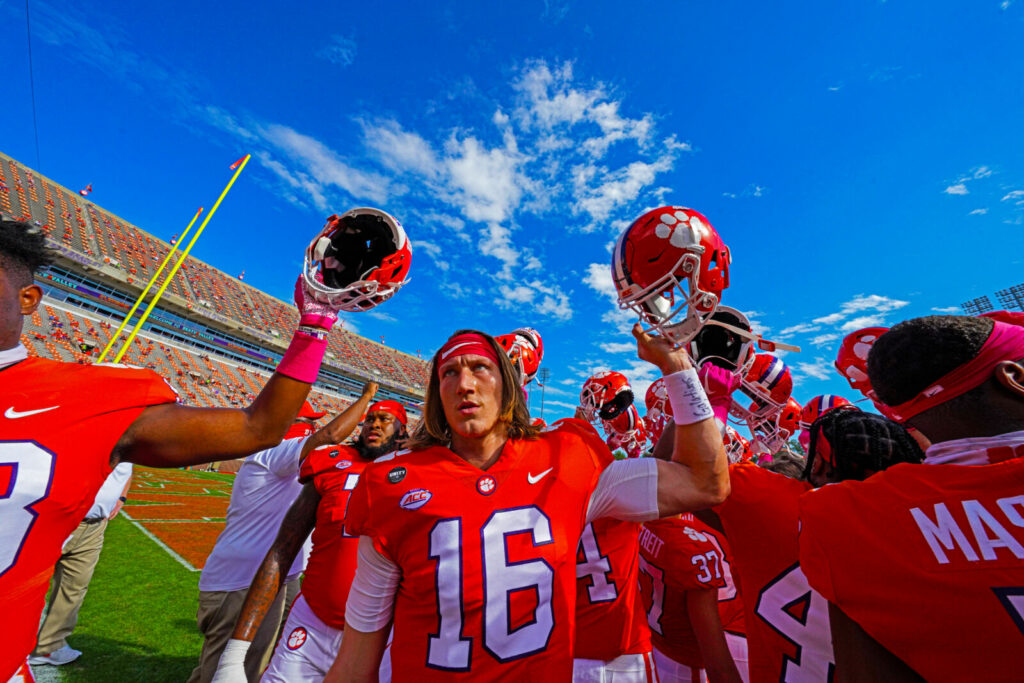 Trevor Lawrence, To Go Pro; or Not
By Zach Wagner
At the beginning of the 2020 "COVID" College Football Season, most fans, if not all, thought that Clemson starting quarterback Trevor Lawrence would be the unanimous #1 overall pick in the 2021 NFL Draft. Not all is as cracked up to be though, as Lawrence was asked during his weekly media availability yesterday if there was anything that would make the junior consider returning to Clemson for his final season.
The answer the quarterback gave, left a lot of people scratching their heads wondering if it is possible we may see #16 back in Death Valley in 2021:
We all know that Lawrence is one of the best quarterback prospects to come out of college football in quite some time. The Georgia native boasts a crazy 35-1 overall record in college, with his only loss coming in the National Championship Game to one of the best college football teams put together in history.
"We'll have to see how things unfold, there's a lot of factors in that. Honestly just playing this year, and putting everything I have into it and not really focusing on next year." Lawrence began his answer with.
"Whether I leave or stay, which obviously I have the option to do, my mindset has alway been that I will always move on, but who knows?"
Those last three words for the junior quarterback should form a lump in every Tiger fan's throat across the nation. Who knows? Lawrence has nothing left to prove to college football fanatics, and some experts are already calling him the next "G.O.A.T" with the likes of Joe Montana and Tom Brady.
If the 2020 NFL season ended today, the New York Jets would receive the first pick with a winless record. Since 2015, the Jets have a 31-54 record and have been one of the worst teams in the league. In 2018, the Jets drafted Sam Darnold out of USC, a quarterback that had a good amount of hype surrounding his NFL career.
Fast forward to today, and Sam Darnold has a 11-20 record in New York and has thrown 34 interceptions since his first start back in 2018. The Jets Front Office is considered the laughing stock of the league and many analysts have called the Jets an "organizational disaster" in recent years.
So it makes sense why Trevor Lawrence might consider coming back to Tiger Town. We have seen Deshaun Watson decide to stay as well as Travis Etienne stay this year, both had first round NFL Draft grades, but you know what they say, there's something in these hills.
Lawrence capped off his answer calling on his faith, as most know the Georgia native is an influential Christain on the team.
"Just trusting that god has a plan for me, no matter where that is, or where I go. Wether that's across the country, or that's close to home, or I stay another year, no matter what it is, we'll work it out.'
Lawrence and the Tigers welcome the Boston College Eagles into Death Valley this weekend for a battle for the O'Rourke-McFadden Trophy. Kick is set for Noon and can be watched on ABC.