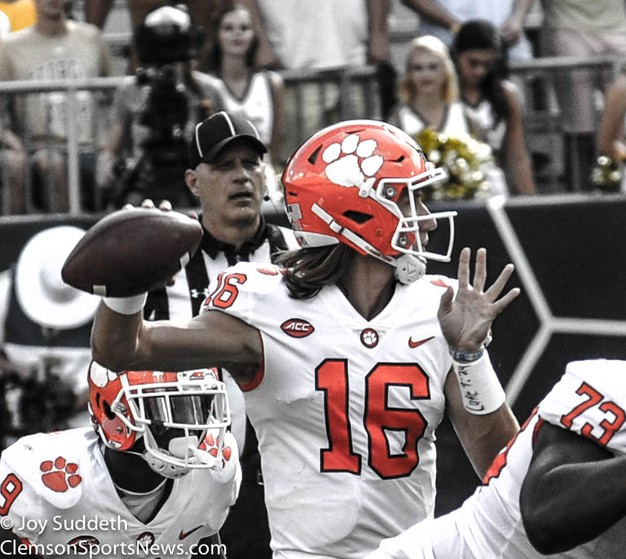 Trevor Lawrence : By the Numbers 2018
Trevor Lawrence came to Clemson already much heralded and hyped from 3 years of High School adoration from his home town fans, to recruiting analyst to the slew of college coaches that streamed into northwestern Georgia to see the tall lanky kid that has gained this type of attention since his 9th grade year.
No stranger to attention the long haired kid from the Peach State has taken all this "hub-bub" about his first, arrival then the QB battle all summer, to now the trading off series' so far this season, and now being named starter with a calm demeanor and in stride. Today after hearing of Trevors ascension to the starting quarterback for the Tigers we decided to take a quick look at the numbers so far.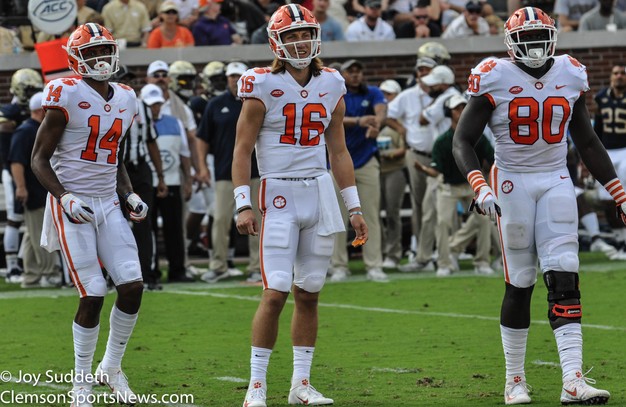 Taking a quick look, the numbers for the newly named Clemson quarterback reveal just how special Trevor Lawrence just may be. Through the first four (4) games of his freshman campaign the phenom out of Cartersville, GA has an impressive statistical resume building quick here as the 2018 season plays out. Since Initially splitting time the first four games with incumbent starter Kelly Bryant …Trevor has still managed to be Uber efficient and productive in his limited snaps. . . so much so he surpassed Bryant in"production" and now has ascended to the starting role.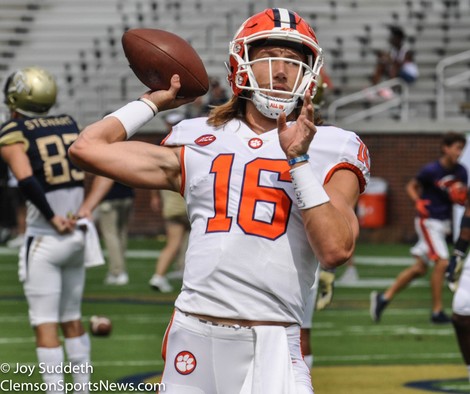 The one stat that sticks out so far as Lawrence takes over the 1st team snaps . . . Lawrence has nine (9) touchdown passes in only Sixty (60) attempts on the season. Which just happens to leads the nation in touchdowns per attempt, with a minimum of fifty(50) attempts required to qualify.
The Numbers So far :
QB Efficiency:
191.83
Cm-Att-Int
39-60-2
Comp %:
65%
Yards :
600
Touchdowns:
Nine(9)
Longest Pass:
64 Yards
Yards Per/Game Avg:
150.0
Raw QBR :
89.9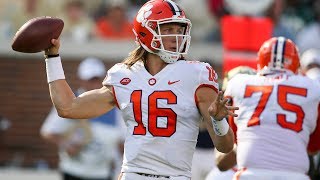 This Feature Brought to you by our Sponsors: