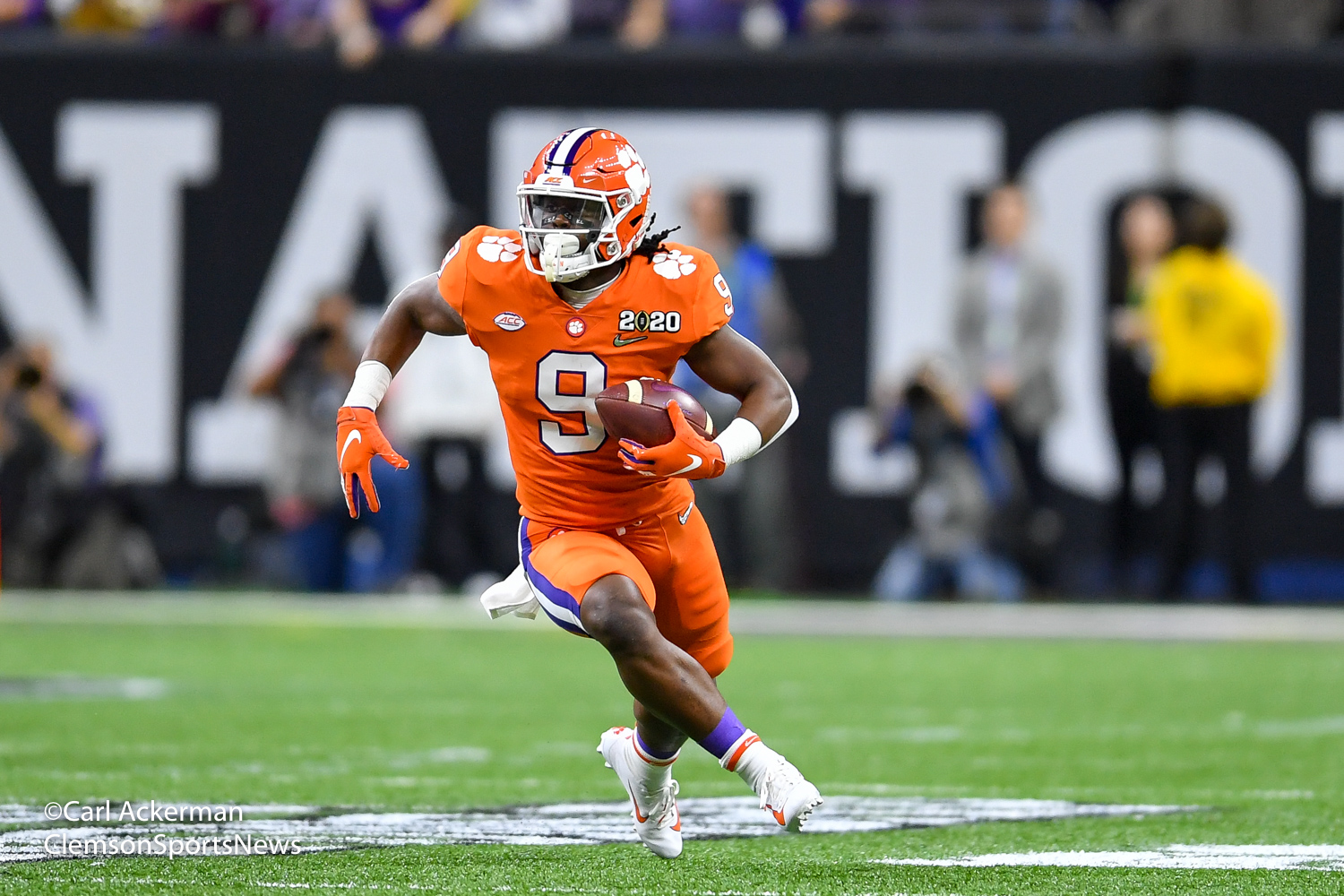 Travis Etienne — What does it mean for Clemson
College football players have to stay in school at least three years before they can get to the point where they must decide whether to enter the NFL draft or return to school. There are many in the media that feel that just because they think you should go pro, you should go and "make your money". It's this kind of rhetoric that gives college sports a bad name.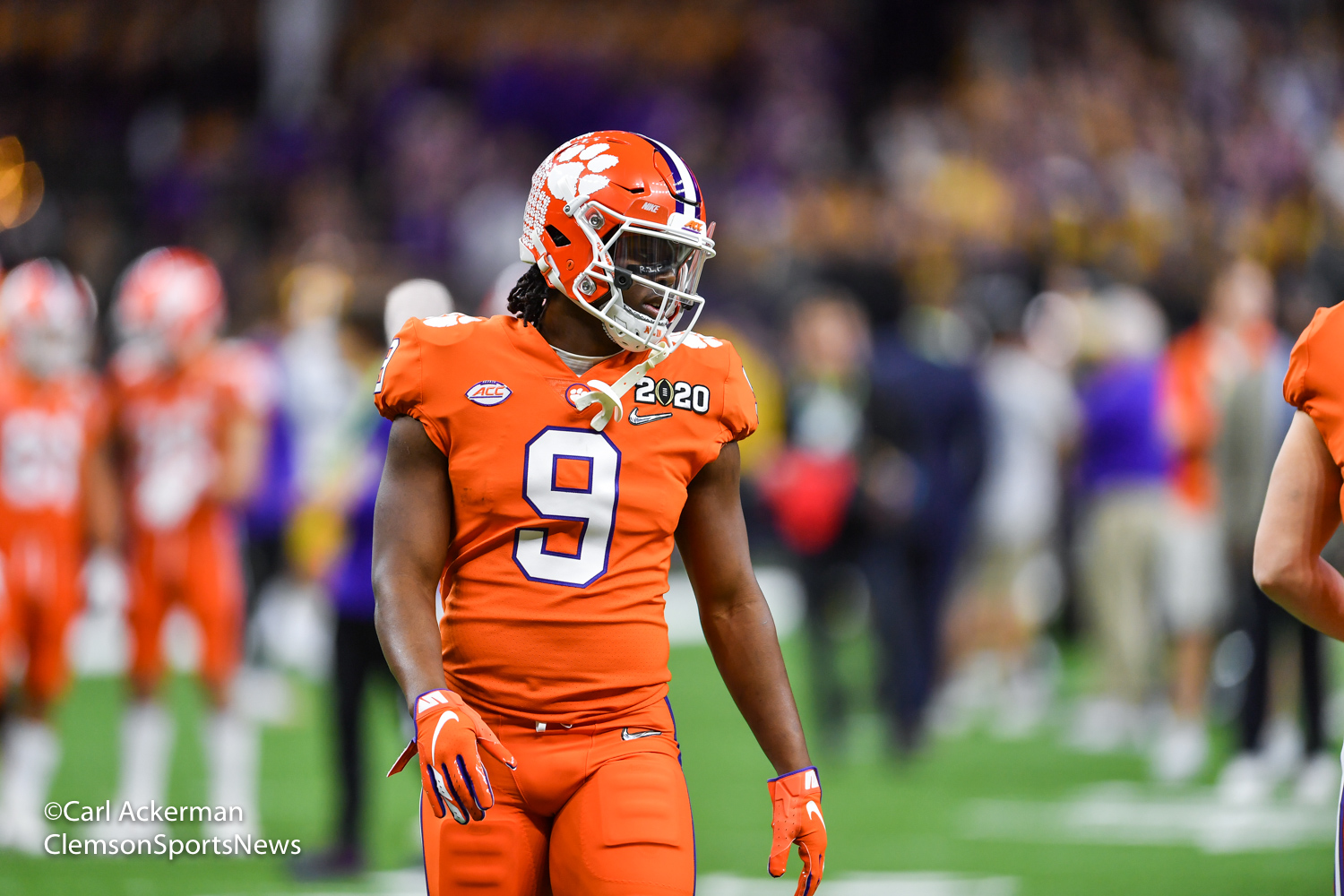 Matt Miller, one of many "draft analyst experts", applauds the return by Travis Etienne as a smart move. The naysayers lover to throw out the words "shelf life" to insult the decision made by Etienne. I didn't see a lot of negative remarks when running back Najee Harris of Alabama decided to return for his senior. This draft is top loaded at running back with Three RBs (Jonathan Taylor, D'Andre Swift and JK Dobbins), as well as Harris, ranked higher than Etienne. As a matter of fact, Harris is ranked as the 30th player in the draft as opposed to Etienne, who was ranked 59th.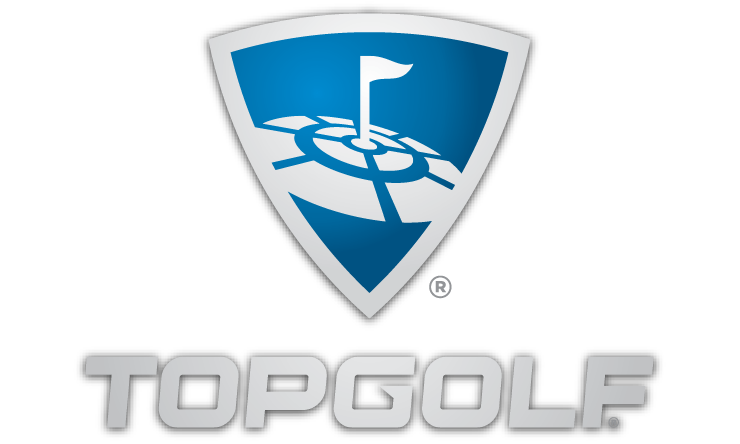 Travis Etienne said it, plain and simple, and anyone disagreeing with him doesn't have a leg to stand on. "I'm returning for my senior year to graduate and play RB for Clemson, this will give me a better stock and a diploma." What else is there to say? It was his decision, and when fans actually get to where he is in life, then let them decide for themselves.
Danny Kanell said it best. "Geez, is it that hard to comprehend? Maybe he loves his teammates. Maybe he wants to graduate. Maybe he loves Clemson. Maybe he wants to win another title. The money and the NFL will always be there. Clemson won't. We should be PRAISING this decision, not questioning."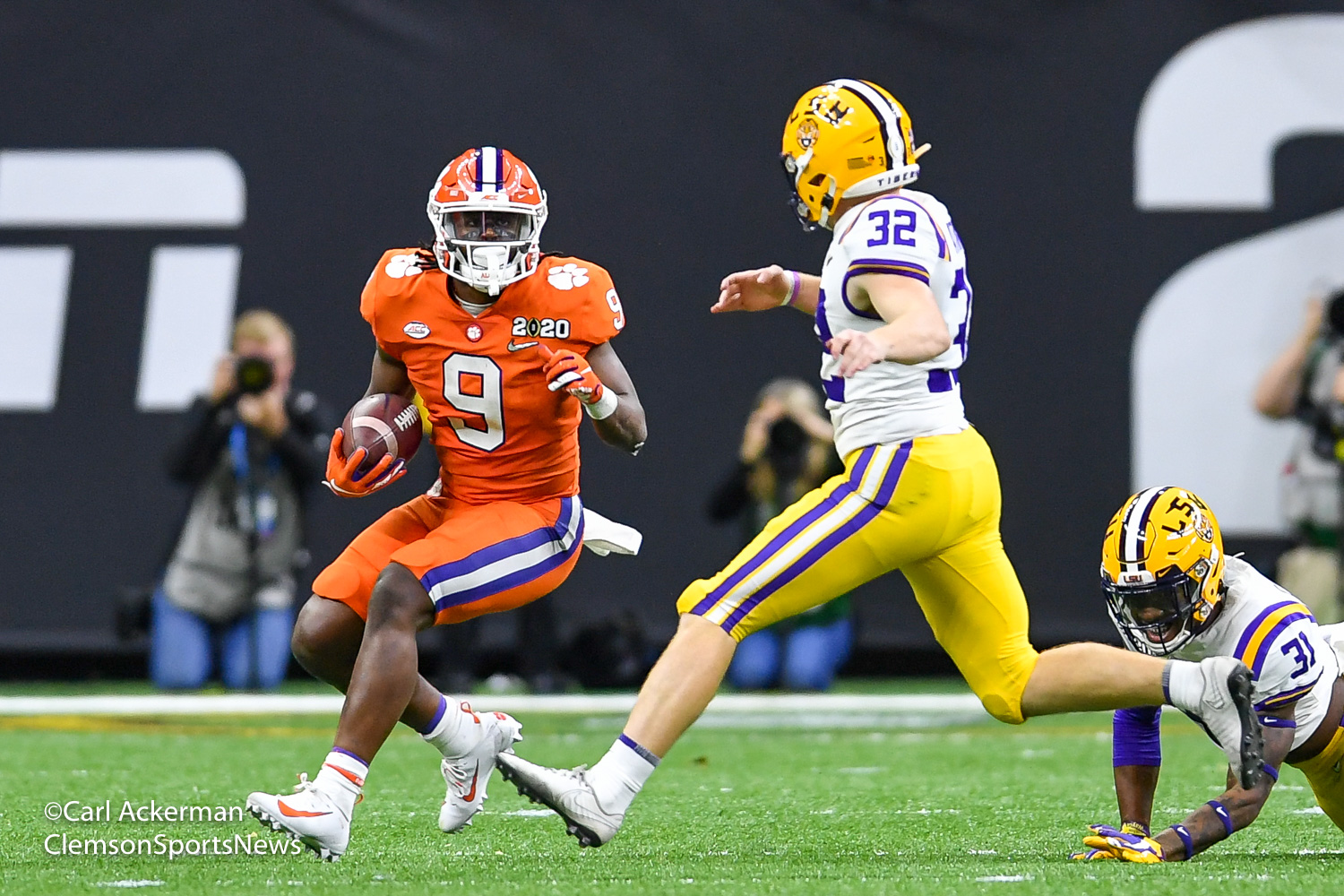 What does this do for the log jam at running back? With ETN's return, there are 7 running backs now on the roster, and this includes 5-star running back Demarckus Bowman and 3-star Kobe Pryor. So what does Tony Elliott do with this loaded back field? The pecking order will be something like Etienne, Lyn-J Dixon, probably Bowman, then Melussi, Dukes, Rencher then possibly Pryor, unless he redshirts. It would not surprise me if either Melussi or Dukes went the redshirt route. Frankly, this position group is stocked for the present and the future.
This position is one to watch in the spring. Hold on to your hats!!!!!