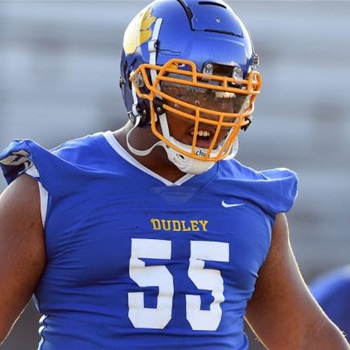 Clemson Target to Announce End of July
By: Neil Burnett
ESPN 4-star Payton Page will make his commitment July 28th, according to his post on twitter tonight. Page, 6-3 360, hails from Greensboro, NC, and plays for Dudley High School. He has narrowed his choices down to Clemson, Tennessee and UNC.
Page, the #4 DT in the country in the 2021 class, is also ranked as the #3 player in the state of North Carolina. He has picked up 33 offers to date and could possibly rack in a few more. While Mack Brown is trying to lock down the state, two of the best, DE Zaire Patterson and RB Will Shipley has crossed the border and committed to the tigers. Will Page be #3 to move out?
As a junior, Page tallied 71 tackles, 26 tackles for loss, and 3 sacks. Stay tuned for July 28th. It will be a huge day for the team getting this massive defensive tackle.