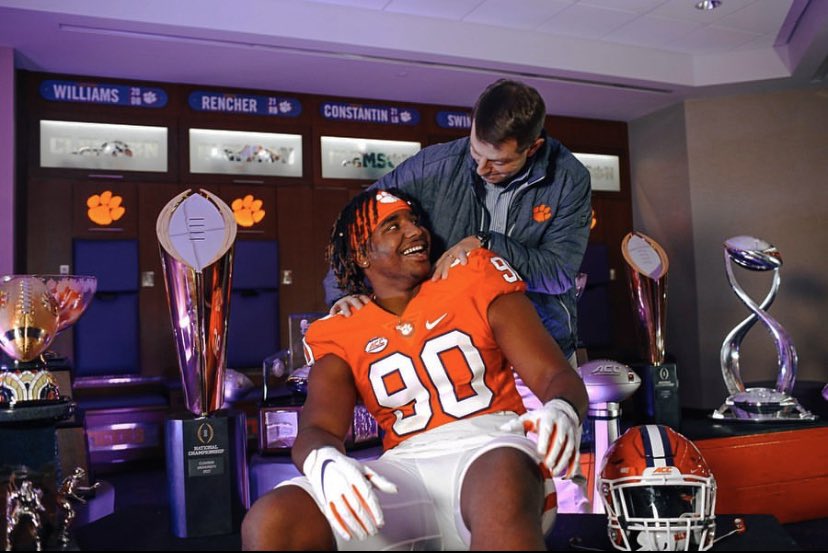 Top DE Narrows Choices to 7
By: Neil Burnett
Korey Foreman, arguably the #1 player in the nation, is still considering Clemson. In January, Foreman, from Corona, California, committed to Clemson over 25+ offers that included Alabama, Auburn and Southern Cal. In April, he sited distance and Clemson's policy on taking visits after committing as the reasons he decommitted.
Yesterday, he released the Top 7 he is now considering. Clemson remains on this list, joining Alabama, Georgia, LSU, Auburn, Oregon and Howard University.
Foreman was the first recruit to decommit from Clemson since LB Shaq Smith in the 2016 class. Smith, however, did recommit and later transferred to Maryland.
Hold on to your hats. It's a rollercoaster ride. Sources here in Clemson very close to the situation remain confident this recruitment is not over in regards to the Tigers.