Clemson Football Still Plans on September Start
By: Makenna Biehl and Darby Childress

    As we approach the 2020 College Football season, both fans and teams wonder what this fall will look like. There have already been decisions made for some schools for what their upcoming season will look like; however, the Power 5 conferences haven't put very much information out yet. 


    The first conference to say anything about their upcoming season was the Ivy Leagues. The Ivy League schools decided to forgo all fall sports for the 2020 season, making them the first conference to cancel sports for this upcoming semester. Executive director Robin Harris said, "The campus policies make it impractical for competition to occur, at least through the end of the fall semester." he continued by saying, "It's certainly the right decision for the Ivy League, but it's difficult."
    Additionally, Big Ten Commissioner Kevin Warren stated to Mike Hall of the Big Ten Network that "we may not have sports in the fall." This statement comes after the Big Ten announced on Thursday that the league would cancel all non-conference games and strictly play the nine league games on each team's schedule. The Big Ten is the first conference to announce they are moving to league play only, but it is expected that other power five conferences will follow suit in the coming days.
    The ACC hasn't said much about the upcoming season; however, they are still hopeful for the fall. They released on July 9th that the start of competition for all fall Olympic Sports will be delayed until at least September 1st. Teams can still follow the return to competition protocols, and each school will determine any rescheduling of contests. 

    While some schools are looking in a negative direction, the Clemson Football team has continued as if there will be no changes. Players have been putting in work at the gym and are now in the football facilities preparing for the upcoming season. Players and coaches have been following the motto "stay the course" and won't stop trying to get better until they are forced to. "My preference is, let's get to work, and let's go play. That's the best-case scenario. I think that's what's going to happen. I have zero doubt that we're going to be playing. The stands are going to be packed, and the Valley's going to be rocking. I don't have any doubt," said head coach Dabo Swinney.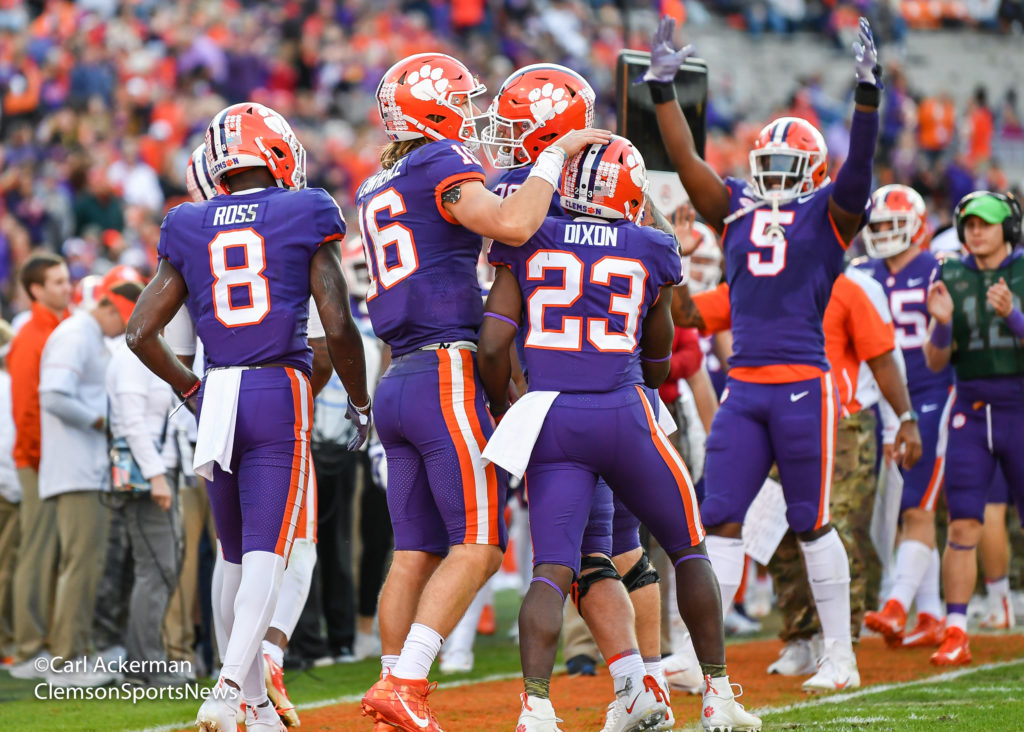 One thing that all football fans need is their football in the fall, and the NCAA knows that. That is part of the reason why they haven't been quick to release anything about the 2020 fall sports seasons; they want to wait to ensure that they have evaluated and considered all options. Until the NCAA releases further information, the Clemson football program will continue as is to prepare for a fall season full of wins.