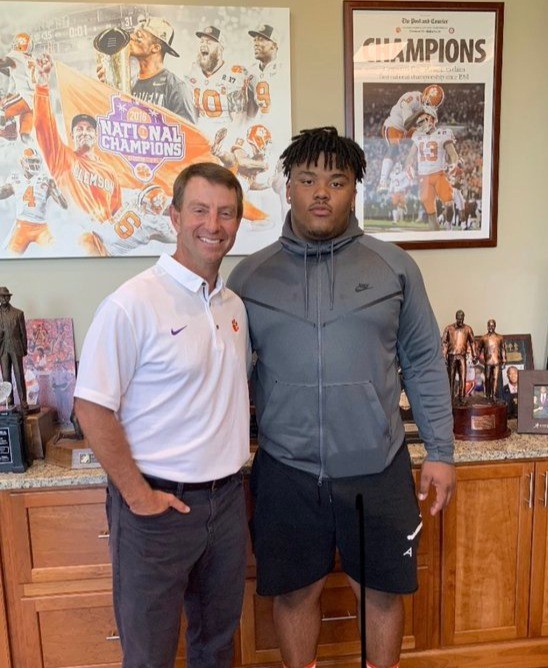 Clemson recently hosted one of the most sought after defensive linemen in the 2021 class when Payton Page a North Carolina native, stopped in to Tiger Town to check on all things Clemson. Page who has offers from all over the power five is considered to be arguably the top prospect in the Tar Heel State for the 2021 recruiting cycle. With offers from the like of Alabama, Florida, Georgia, Michigan, Ohio State, Oklahoma, Oregon, Penn St, Tennessee, and Texas. CSN had the chance to speak with Payton following the visit and this is what he had to say about Clemson and his trip into Pickens County.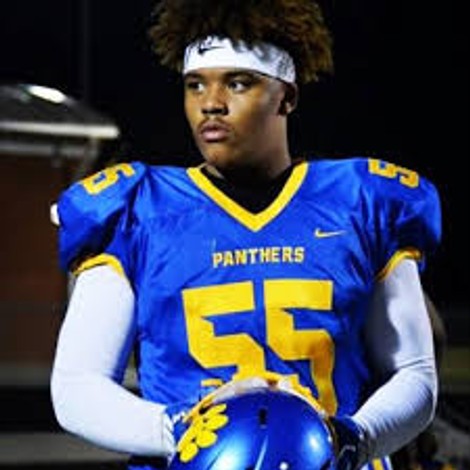 CSN: What was the visit to Clemson like for you ?
PP: The Visit at Clemson was great. I really liked how Coach Chavis and Coach Ty was there to guide me my family and my friend Elijah from the beginning til the end of my visit. The experience was detailed and I am grateful to have had it.
CSN: What are you looking for in a school Academically and football wise?
PP: Academically I am looking for what academic support programs are available to student-athletes at that school. As well as a great Broadcast Journalism program. Football wise I am looking for a great coaching staff that will continue to push me as my Dudley coaches do. I am also looking for a team that has that family feeling because I will be spending so much of my time with them.
CSN: What was the message from Coach Bates and Venables?
PP: Man Coach Bates and Coach Venables are cool dudes but I can tell when you hit that field they mean business. They both were still hype about the draft the night before. Which we understood. The message I got from them both was really what everyone that I met has said "I won't just leave Clemson a better football player but everything they are going to teach me will help me to be a better man. Because If I am fortunate to make it to the pros what will 30 look like after the pros.
CSN: What did Coach Swinney have to say when you visited his office?
PP: Coach Swinney is so cool. He got to meet my mom because she didn't come last time. He also was still excited from the news of the draft which was understandable. His message was keep doing what you doing and see you soon.
CSN: what about Clemson is the most intriguing to you?
PP: I think a couple of things is intriguing the- P.A.W. Passionate about winning and not on the field in life. Also the People- Everyone has the same message but seemed sincere. (Kind and family environment). The time they took with us both days without complaining to show us everything from the academics building to the stadium. The visit was awesome.
CSN: When are you planning on a return trip.
PP: We plan to return in June.
Brought to you by our Sponsor: