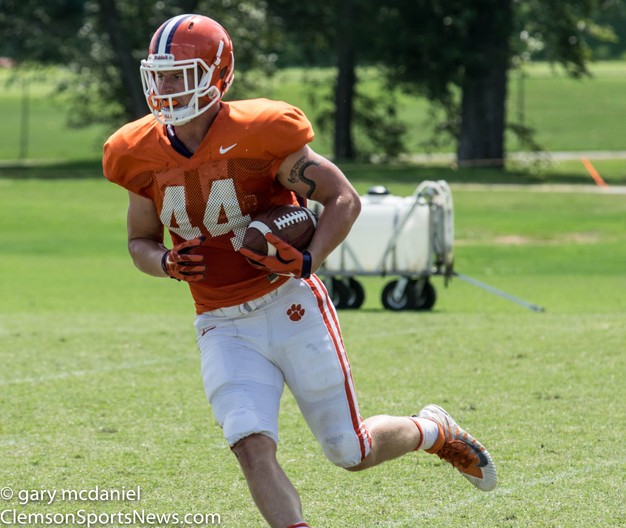 Garrett Williams
Tight Ends: Our take On the Clemson Tights End Position
Clemson's 2018 tight end's come back with experience and a lot of time inside and around the program as well as seasoned on the field of play. However, 2017 showed that without that mis-match type player like Jordan Leggett proved to be during 2016. Tight end production in this offense saw a dramatic drop last season.
With the injury to Garrett Williams it forced the Tigers to platoon the position with a variety of body types and athletes. However, none of them possessed the ability to stretch the field and create separation and create the mis-match for opposing defenses that Leggett was responsible for.
With Williams's return, and the year of experience gained by Milan Richard over the course of the 2017 season . . . add in veteran Cannon Smith and redshirt freshman JC Chalk to the mix along with newcomer Braden Galloway. And tight end's Coach Danny Pearman has a chance to find that potential "Mis Match" again in the form of Galloway. But production over all should increase from this position group here in 2018.
Milan Richard:
Richard comes back after an 2017 season that saw the nephew of former Heisman winner Herschel Walker, have an uneventful 2017 with moderate production and spent the season acclimating to the speed of the college game and working on honing his skill set.
Blocking and separating himself from backers and defensive backs in his break off the line of scrimmage is the biggest issue that Richard needs to work on in our analyzation of last year for the Georgia native. Look for the 2018 Season to show the potential in all these areas as the season plays out. Coach Swinney told us just last week that Richard has seen the game "Slow Down" for him this camp and it's showing already in practice.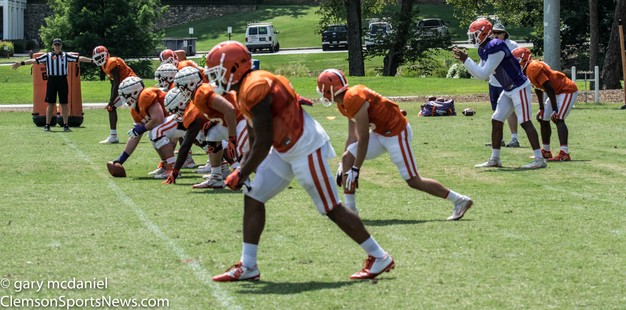 Milan Richard (Foreground)
Braden Galloway:
A 6'4" 240 pound true freshman that played QB in high school and has tremendous athleticism and ball skills. Galloway per the coaches and our observations has made tremendous strides since arriving in January and is heading toward playing time in the 2018 season. Look for Galloway to be placed in the slot position and matched up against linebackers and nickel backs as to find that "mis match" and take advantage of his ability to stretch the field.
Cannon Smith: A role player for his entire career, is a great option for "on the line" blocking tight end. Last year the Columbia, SC native had 3 catches for 24 yards and a TD. Look for him to continue his role on "heavy" formations and multiple TE formations.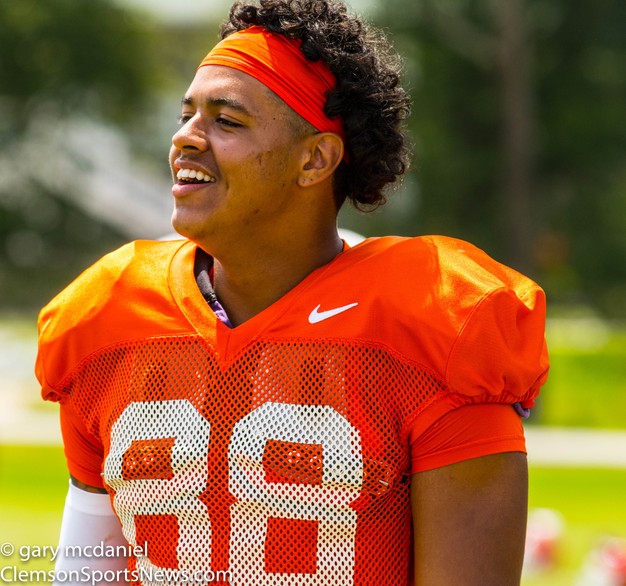 Braden Galloway
This story brought to you by our Sponsors: