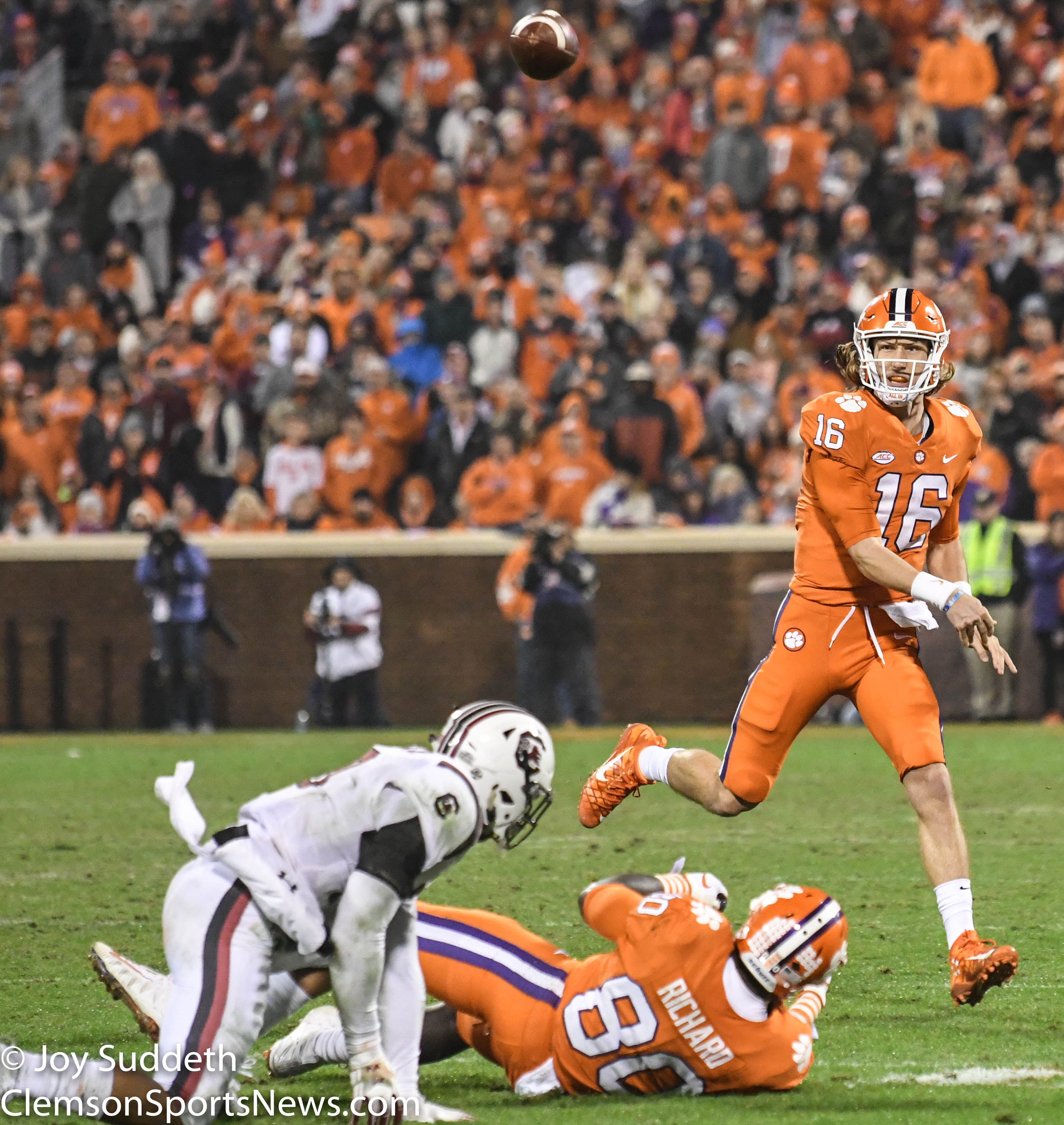 Clemson travels to South Carolina next weekend in what appears to be a blowout. Wasn't Clemson favored over UNC by a similar margin? Yes, they were. Is this a trap game? Maybe. The difference talent wise between the two teams is obvious. Look at the recruiting over the last five years. Over the past 5 years, the average recruiting class for USC is 20th, with their best being 17th last year and their lowest 25th. You have to admit, that's not bad. Clemson on the other hand has an average recruiting class of 10th. The 2020 class will be one of the best in the country.
Looking at the numbers, Clemson has the edge in "star talent". The decided edge goes to Clemson for developing talent and the coaching staffs. No one can argue these facts. Getting to the game, how does this talent level difference come into play.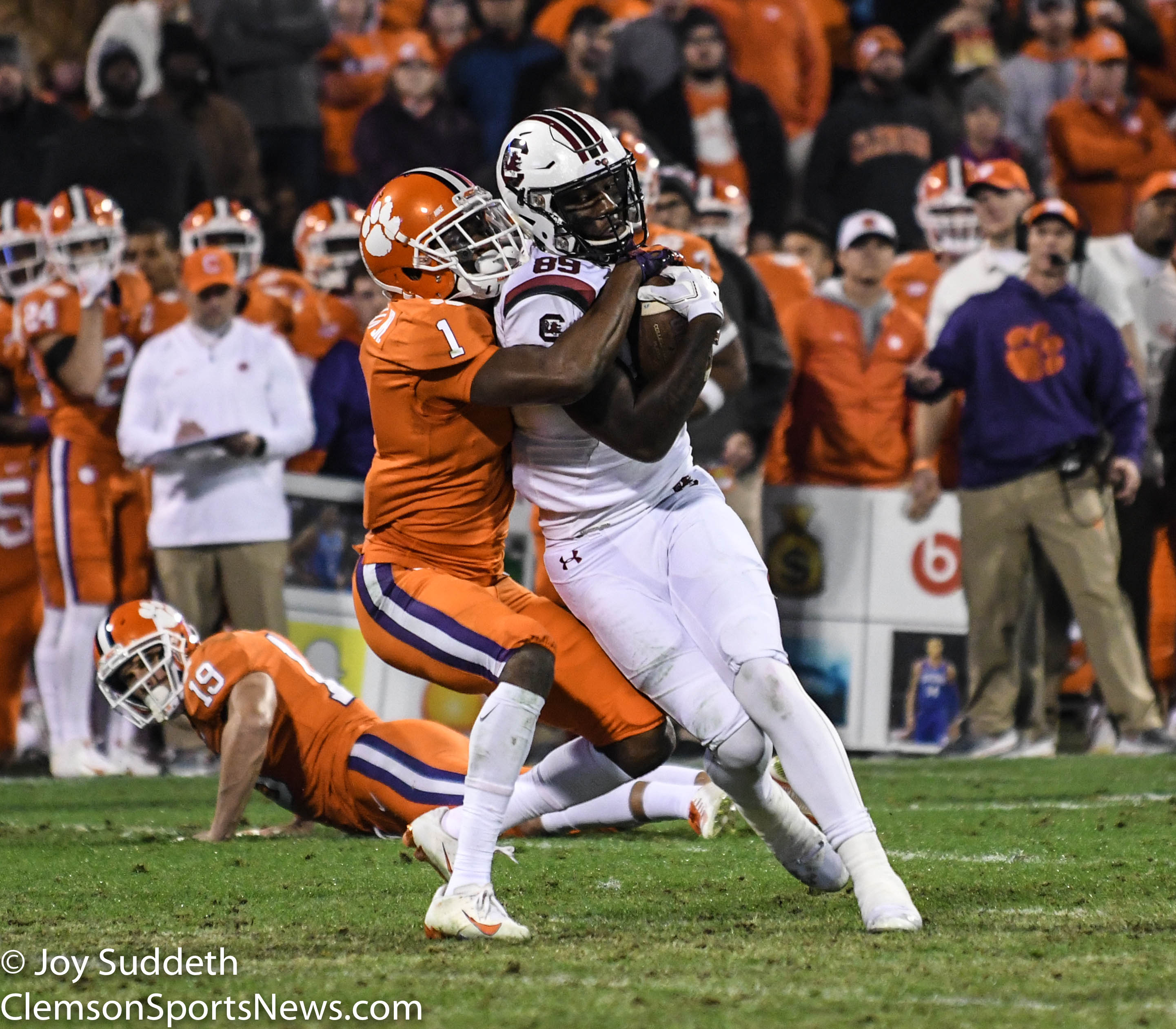 When South Carolina has the ball, where can they find success? Freshman Ryan Hillinski took over for Jake Bentley in the 2nd game of the season. He has thrown for 2252 yards, 11 touchdowns and 4 interceptions. These aren't bad numbers, but he is still a freshman. The running game is led by ex-Tiger Tavian Feaster with 625 yards and 5 touchdowns, but he has been nursing a groin injury which will slow him down a bit. Rico Dowdle tag teams with Feaster at running back. The WRs are led by Bryan Edwards with 71 catches for 816 yards and 7 touchdowns, but he is probably not available for the game. This hurts. Offensively, USC is not very good. Will they be able to move the ball against this stout Clemson defense? Probably not. Do they have the potential to put up 35 points like they did last year? Probably not. Will USC be able to snap Clemson's streak of 11 straight games of holding opponents under 300 yards total offense? Probably not.
When Clemson has the ball, what avenue will Trevor Lawrence take to success? Will the passing game be used to open up the running game or vice versa? South Carolina reportedly has a stout front 7.
The run defense is currently ranked 61st in run defense, giving up 155 yards a game. Their pass defense ranks 66th, giving up 227 yards a game. This is not a good sign of USC being able to stop Clemson's offense. All Lawrence has done since that bad 1st quarter against Louisville is complete 86-109 (78.9%) for 1265 yards, and 16 touchdowns. Understand, TL16 has not played in the 4th quarter of a game since the UNC game. This Clemson offense should have it's way, again.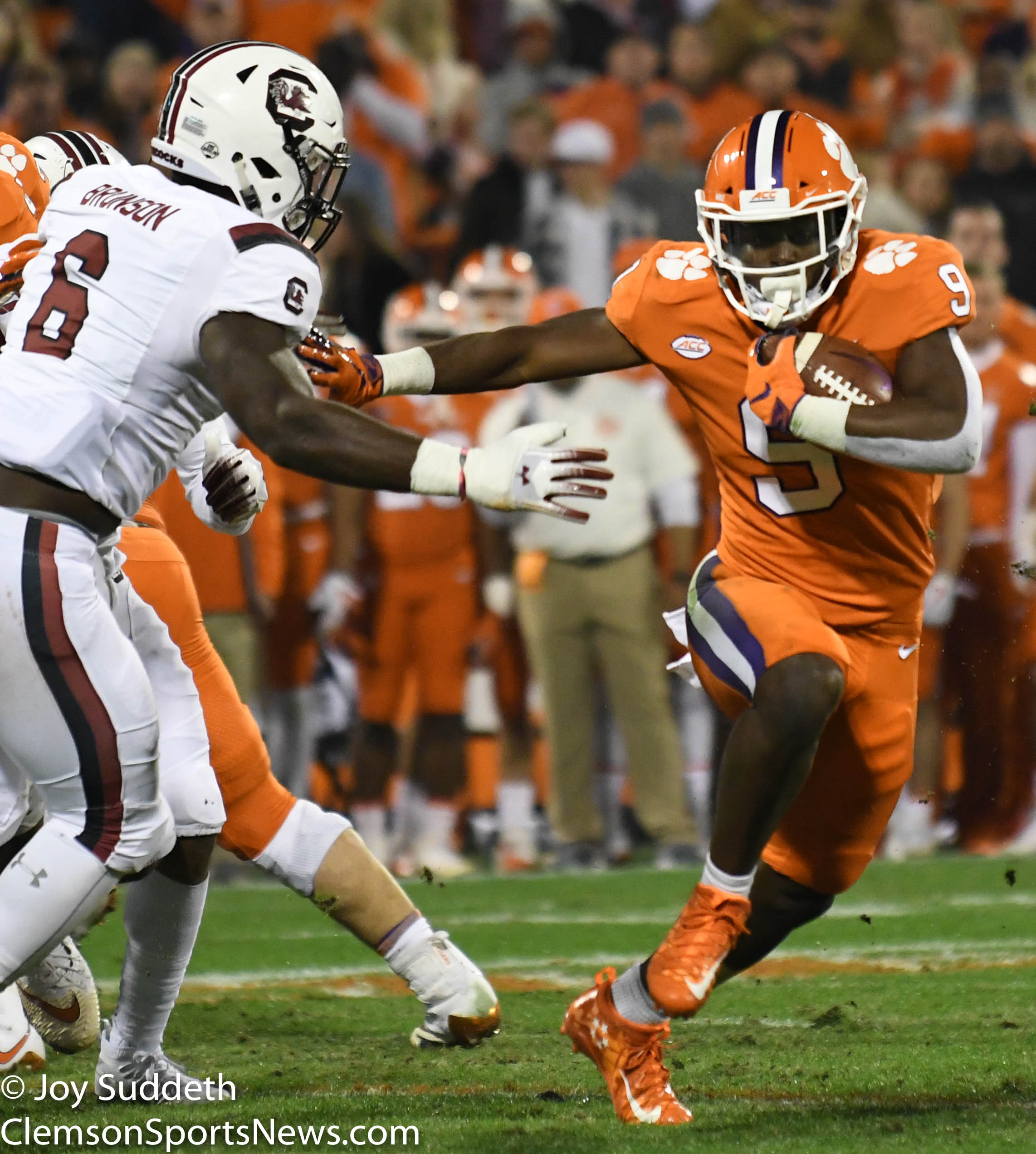 Stats of interest: Clemson 3rd down conversion pct. – 43.1% (ranked 38th) USC 3rd down conversion pct. – 32.0% (ranked 121st) Clemson 3rd down conversion defense pct. – 27.3% (ranked 5th) USC 3rd down conversion defense pct. – 35% (ranked 37th)