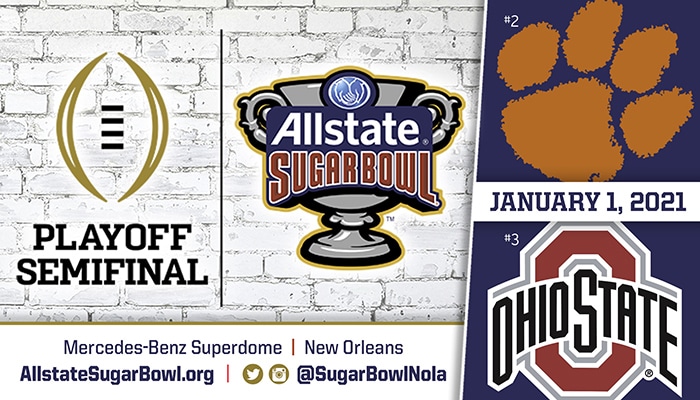 December 28th, 2019. The Clemson Tigers came back from a 16-0 deficit to beat the Ohio State Buckeyes. The Buckeyes owned the Tigers for the 1st 23 minutes of the game. OSU moved the ball up and down the field, hitting on three field goals and a touchdown. Trevor Lawrence then led the Tigers on a 10 play, 75-yard scoring drive to get Clemson on the board. Buckeye fans love to bring up the fact that Shaun Wade's hit on Lawrence was legal, but it wasn't. Targeting is targeting. Justin Fields' team would get squashed on a 3-and-out on the next drive, netting one yard. Tigers get the ball back and march down the field in five plays, capped off by a 67-yard run by Lawrence into the endzone. This was the drive that OSU fans claimed the officials cheated a 2nd time on a Ross non-catch.
As the game would continue, The Tigers would eventually take the lead only to lose it back with 11:46 left in the game, OSU 23-21. Clemson came back to take the lead for good with 1:49 left in the game. Nolan Turner would pick off Fields with less than a minute to go, with the Tigers running out the clock to end the game.
Now comes the reason for the regurgitation. Buckeye fans have shown the nastiness typically reserved for our little sister in the middle of the state. There has been more hate coming from that fanbase, it's almost comical.
Totally unsure if there is one, yes, ONE buckeye fan that has anything respectable to say about Coach Dabo Swinney or Clemson or anything regarding Clemson. Not 100% sure of this, maybe someone can enlighten me, but I don't think Dabo is losing any sleep over it.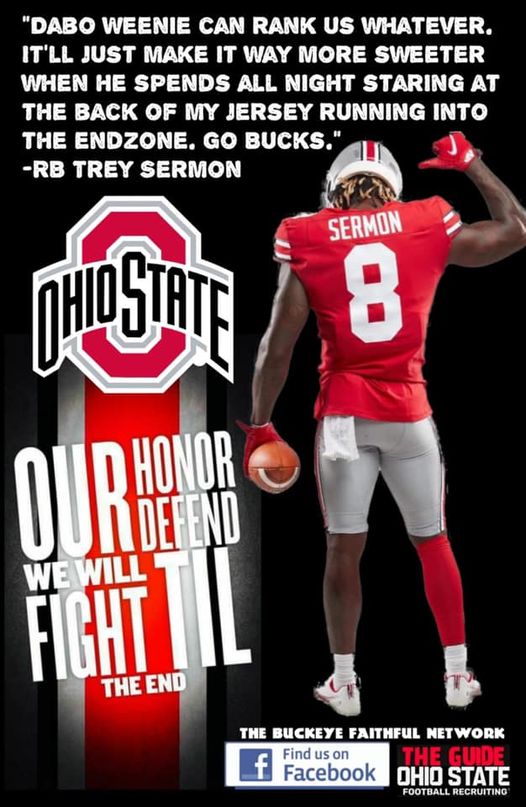 The definition of "venom" is a poisonous substance secreted by animals such as snakes, spiders, scorpions, and Buckeye fans, typically injected into prey or aggressors by biting or stinging. Actually, the definition is also listed as "extreme malice and bitterness in someone's attitudes, speech or actions. Ahhhhhh yes, there is what we were looking for regarding Ohio State's attitude towards everything Clemson.
Since that fateful date in December last year, Ohio State fans unleashed hell on social media, complaining about the officials, Dabo's arrogance, "golden hair", "it was a fumble, refs cheated", and the list goes on and on.
Did Dabo throw gas on the fire when he ranked Ohio State 11th in the coach's poll? Maybe. Coach Ryan Day throws the F-bomb around and it's firing up his team. Running back Troy Sermon called the Clemson coach "Dabo weenie". Day was quoted saying "We are going to beat the f..k out of Clemson".
Anyone who knows anything about football knows pre-game smack talk happens but Ohio State takes it to the next level. Day doesn't have to try and tackle Trevor Lawrence or Travis Etienne, nor does he have to try and defend Clemson's passing game. He just has to try and coach it and you can't do that with exuberant emotion and playing rah rah with the team and the media.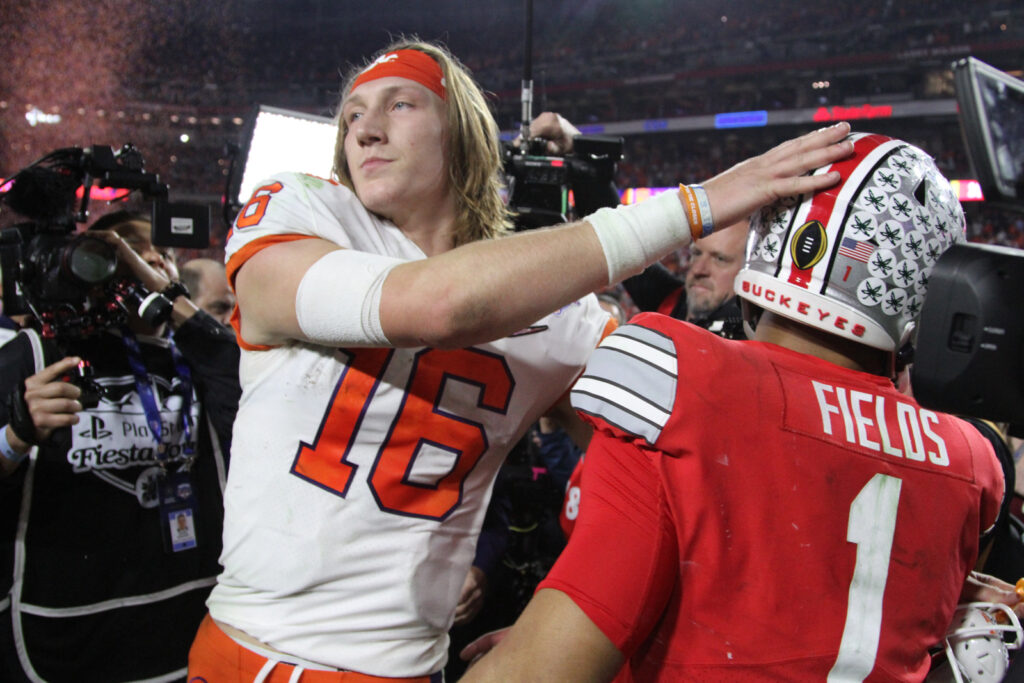 Ohio State backed into the playoff spot. The B1G changed the protocol rules and the number of games a team had to play to get into the B1G Championship game in favor of Ohio State. B1G commissioner Kevin Warren has already proven he has no backbone, and he simply confirmed who in fact runs that conference. It's Ohio State.
Clemson is a 7.5 favorite at this time. Indeed, Ohio State has talent. The B1G as a conference doesn't top to bottom. Northwestern? Wisconsin? Michigan? Indiana? Seriously? If we have heard it once, we have heard it a thousand times."The ACC is nothing but Clemson. Everyone else sucks!!!!" I would LOVE to see a conference challenge similar to the ACC/B1G basketball challenge. Too much to hope for.
Since the Trevor Lawrence-less loss to Notre Dame, the Tigers have outscored three opponents 131-37, allowing only four touchdowns. Of note, everyone already knows this, but Clemson was missing several defensive standouts in that loss to ND, but amends were made. The Tigers offense is clicking on all cylinders, even without the services of half of it's wide receivers; Joe Ngata, Frank Ladson, and Justyn Ross.
By the numbers: Clemson
Bottom line, games are won at the line of scrimmage and on the field. They aren't won by fan bases spewing hate and venom, and they aren't won by butthurt coaches. Games are won with coaching, developing and execution.
Prior to the 2nd Notre Dame game, this is what Dabo had to say.
"You can want to get revenge or whatever, but that doesn't fit gaps properly. That doesn't catch the ball, that doesn't make a competitive play. You know, you've got to be locked in on just doing a job. Playing with great fundamentals, playing a great technique. But certainly want to learn from your mistakes, and you want to learn from your successes too."
Clemson has a coach that coaches the game. Ohio State has a coach that coaches revenge. January 2nd, we will see whose method was successful.