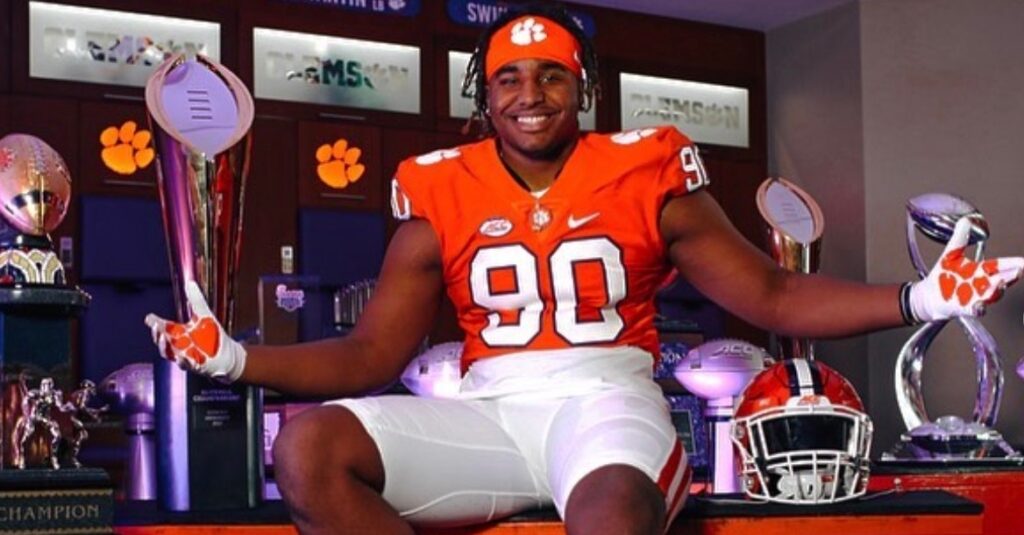 The All-American Bowl was scheduled to be played on January 9th, 2021, in San Antonio, Texas. Due to the pandemic, the game was cancelled. However, NBC will still air "All-American Bowl: Declaration Day" on January 2nd at 3PM, a special honoring the top high school players in the country.
"Our priority is on the health and safety of players, their friends and family, and everyone associated with the Bowl.While we will miss the Bowl in San Antonio this year, we look forward to celebrating all 100 athletes joining the All-American Bowl family and recognizing their hard work and declaration on Jan. 2 on NBC." —- Gary Quinn, NBC Sports Executive
There are a number of Clemson commitments scheduled to be honored. OLB Barrett Carter, 6-1 220, ILB Jeremiah Trotter, Jr., 6-0 210, CB Nathaniel Wiggins, 6-2 170, are on this list of 100.
Two players that all of Clemson are keeping an eye on is Korey Foreman and Tristan Leigh. These two ultra-talented athletes will be announcing their school of choice.
Foreman, 6-4 265 out of Corona, California, is widely considered the #1 player in the country. He has visited Clemson recently and was previously committed to the Tigers. How much the pandemic had in his decommitment decision in April is unknown. The home state USC Trojans is thought to be the favorite for Foreman's signature. He has already signed his LOI, but will announce at the January 2nd ceremony.
Another Clemson target is Tristan Leigh, 6-5 270 offensive lineman out of Fairfax, Virginia. Leigh had been a heavy favorite to LSU, but something changed. Oklahoma appears to have the edge with this big OL. He too will announce on January 2nd.
Stay tuned for the ceremony, which begins at 3pm on January 2nd, the day after Clemson takes on Ohio State in the Sugar Bowl.