By: Neil Burnett
One of the top athletes in the country has narrowed down his college choices to 10. Dasan McCullough, 6-4 205, is currently, according to 247, ranked as the 8th best athlete in the country in the 2022 class.
Not only is McCullough the #1 player in the state of Kansas in his class, he is also from the town of Olathe, Kansas. You'll recognize this town from a Clemson perspective. It's the same hometown as former Clemson great Isaiah Simmons, the #2 player out of the state of Kansas in 2016. As a senior at Olathe North high school, Simmons was 6-4 211.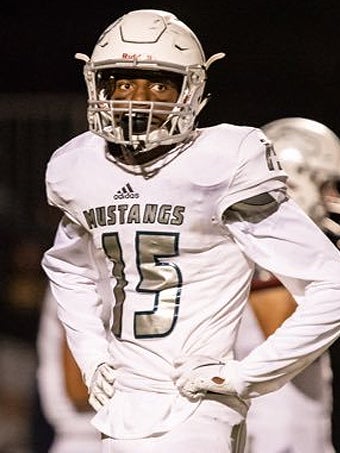 McCullough, a rising junior at Blue Valley North high school, is 6-4 205, with two more years to grow and gain experience.
As a senior, Simmons played free safety as well as wide receiver, picking up 994 yards receiving on ONLY 29 receptions and 13 touchdowns. That's 34.3 yards per reception!!!!!!!!! Still Simmons had 12 offers out of high school. 12.
Everyone knows the Isaiah Simmons story now. Relatively unknown coming out, Simmons found a home at Clemson where he excelled at free safety/linebacker/corner, basically, Mr. Everything. McCullough has those same tools going into his junior season.
On the other hand, McCullough has picked up 40 offers to date and more than likely will pick up a few more. Yesterday, he narrowed his choices down to 10: Clemson, Florida, Nebraska, Florida State, Ohio State, LSU, Oklahoma, Texas, Michigan and USC. A virtual who's who of college football. Two years is a long time. We are going to have to wait a while till this talented standout makes his final decision. CSN will keep you up to date on this talented Kansas athlete.