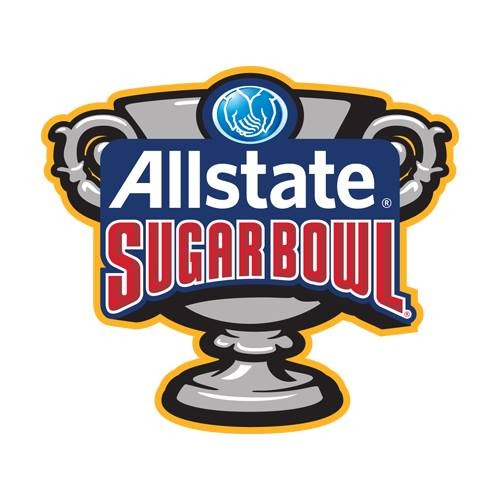 2018 Allstate Sugar Bowl – Clemson Arrival Quotes – 12-27-17
Louis Armstrong International Airport

Dabo Swinney | Head Coach | Clemson University

(Opening statement) "Merry Christmas everyone. Hope everybody had a great Christmas time, and everybody is ready to get back to work. Some of you got probably got here yesterday, I'm sure. I'm really…it's a blessing to be here, it's an honor to be here for the Allstate Sugar Bowl, that's for sure. It's something we set out to do. We actually talked about it this spring, this being something we could kind of dream about. 59 years since Clemson has been to the Sugar Bowl…and to have an opportunity to be here and represent Clemson and Dan [Radakovich], and President Clements, our administration, all our fans…it's just a great pleasure and just a huge privilege… so I'm proud of our team and the season we had…tremendous effort on their part all year long just to do what we need to do to get to this point. So, really excited about being here. Really appreciate all the Allstate Sugar Bowl folks for hosting this. I know there's a ton of work that goes into make an event like this special for everyone involved, so I really appreciate all the people behind the scenes that nobody will ever know or see…they do such a great job. And, we look forward to a great week. I will say probably 95% of my team has never been to New Orleans. Been 25 years since I've been here outside a couple of hours in March or April for the Manning Award ceremony but we're excited to be here, look forward to participating. Thank you again for being here and with that I'll take your questions.
(on how many times do you think your mind is going to drift back 25 years on this journey) "Oh man, I already had a ton. When you're staying at the same hotel, we're practicing at the same site. It's just funny how my mom gave me a picture, when I was home over Christmas, she gave me a picture…I was in the street tap dancing with a tap dancer and a bunch of people gathered around when I was 10. She pulled out one of those little….you don't have those type of pictures anymore. It was something out of a box. I actually came over with a friend from an Oklahoma baseball team when I was 10 for the Alabama/Arkansas Sugar Bowl. I guess it was the '80 Sugar Bowl, '79 season, I think. So that was my first time to ever experience anything like that and came back here 10 years later as a player at Alabama and then as a freshman against Miami in '89 and again in '92 when we won it all. But, I'm looking forward to it…looking forward to beignets! That's what I'm looking forward to."
(on how he made a point about enjoying the ride and with so much of the team not having been in New Orleans, is there more significance to that? And is there a contrast to the way you approach this compared to Alabama?) "I don't know how they approach it. So I don't know how to make a contrast. I just know what we do. And we work really hard. We prepare…we've been preparing. We've practiced very well, great meetings. We practiced today, earlier…meetings today. And kind of had our Monday practice today…everyone traveled back yesterday, enjoyed a good break, like I said, kind of a mental Monday for us…get your mind right, good meetings, good practice, and I kind of like to do it that way. Then we get here and just kind of get settled in and get ready for Tuesday-type practice tomorrow. You know, I want our guys to enjoy it, everywhere we go, all this…Bowl trips…you know, we try to enjoy the journey. That's what it's all about to me. I mean, it'll be a great moment Monday night, or whatever night it is. What night do we play? Does anybody know? Whatever the first is, it'll be a great moment. It's really the journey that I always try to enjoy…just enjoy the day. Enjoy practices. Just enjoy being with these guys. This could be the last week to be with this team. Hopefully we can earn one more bus ride and pregame meal and all that stuff but you have to earn that. That's what it comes down to. But I want them to enjoy it, have some fun, and look back on their time. We always say fun is in the winning, ultimately it comes down to that. You have to win the game. But I don't' think you have to be miserable to do that in the process. It'll be a great week, looking forward it."
(Dabo, as a Coach and a competitor, how much have you enjoyed these past two games with Alabama?) "Well, I enjoyed it a lot last year. Last year was great…it was wonderful. One of the best moments of my life, and it stunk the year before. Like I said, the fun is in the winning and I don't enjoy losing…ever. It's been great to compete against Alabama. I think for us, as we tried to grow our program the last 8 years…9 years I think, one of the things that was a goal of mine 9 years ago was build a program that can be consistent and to build a program that can beat the best and Alabama has been the best."

Kelly Bryant | Quarterback | Clemson University

(on starting in a semifinal game for the first time): "I am just going to embrace it and take a moment pregame and leading up to kickoff and take a deep breath and enjoy it. I am not going to do anything differently than I did early in the season. We'll just continue to prepare the same way and go about it the same way. That has pretty much been the message for me and also to the guys on the team as well."
(on when two teams know each other so well the advantage lies with the offense or defense) "I think it just goes back to preparation and the amount of time that we had to study each other and also being that we've already played two years in a row. This being the third year, we have a good feel for each other over the course of time."
(on being more comfortable as each game passed this season) "I will just continue to not do anything different and have the same mindset I've had all year. I'll just focus on doing my job and not doing anything more or less."
(on if the team's mood changes now that they have arrived in New Orleans) "We have good energy. Everybody was ready to get down here. We put in the work back in Clemson and everybody was ready to get here. We are going to try to eliminate all the distractions but at the same time have fun while we are here. We are down here for a game so we want to make sure we have that mentality, like you said, it's a business trip."
(on being a leader and if he has talked to some of the younger guys about the trip) "Yes, definitely. Like I said, it's a business trip and we need to make sure everybody is where they need to be, but we don't want to feel like you are controlling the younger guys because you want them to have the experience, you never know when you will get back here. We are just going to manage it in the best way possible with the older guys looking out for the younger guys as well."
(on seeing on film the things Alabama does to try to intimidate opponents) "They are very physical and they are going to run and be up in your grill talking, but that is something we have seen throughout the course of the season. We know that none of that is going to win the game, players make plays and that is going to win the game. We are going to have to be dialed in."
(on if he has ever been to New Orleans and how you balance the excitement with game prep) "This is my first time so I am looking forward to it. You just treat it like every week. There is always a challenge each week, but especially with this being a bowl game, you have a little more down time throughout the days so try not to have too much fun but enjoy it as well."


Christian Wilkins | Defensive Lineman | Clemson University
(on the similarity or differences of the environment for round three of the Playoffs): "Just the same, really. You know, guys are ready to go, locked in. But you also need to enjoy it. We've earned this, we've earned the right to be here, so just looking forward to enjoying our time down here. Also, you know, most importantly this is a business trip so the guys are really focused and locked in and ready to go."
(on the environment on the plane): "I mean we are who we are. We're just a team that likes to have fun, enjoy ourselves, so we're going to talk. We're excited to play, but we're also focused and locked in, because like I said it's a business trip so we're ready to go."
(on being a three-point underdog): "Well, that's just a testament to Alabama and the program they've been. They've been the model program in college football since as long as I can remember. And I mean, they've earned that. They've done what they've needed to do for as long as I've been watching college football, so they've earned that right. So we just focused on us, too, that's the biggest thing. We're not worried about being the underdog or Alabama. No disrespect to them, we're just worried and focused on us and on what we need to do."
(on how much they rely on the game plan for the last meeting against Alabama): "Well it definitely helps. You just know kind of what they like to do, you get a sense of their style of play and how they'll attack you and things like that. It definitely helps having a couple years going against them."
(on how much fun it is to play against teams like Alabama): "Oh it's a lot of fun. The reason why I came to Clemson was to compete at the highest level, you know, play against the best teams and win championships. You know if you're Clemson and you're playing Alabama then you've had a good season. They're always going to be at the top, that's just the kind of program they are, so it's definitely real fun always playing against them and looking forward to it."
(on if he's been to New Orleans before): "Never, it's my first time in New Orleans so I'm excited, definitely. I know Travis [Etienne] is from Louisiana, so hopefully he can kind of be our guide and help us out and show us a good time. But I'm definitely looking forward to the trip."
(on what's on the agenda): "I'm pretty business as usual for this trip, but I'm going to find time to try and enjoy some things, just look around just to get used to… you know, I didn't grow up traveling much so I always enjoy it when I can travel, just seeing a different part of the country, seeing a different state that I've never been to will be cool. Just getting a vibe for it."
(on taking a more laid-back approach to the bowl than Alabama): "We know that when it's time to grind, it's time to grind. You put your best foot forward, you still gotta stay locked in and focused at all times. But, you know, we've earned the right to be here, like I said, and the right to enjoy ourselves and just have a little fun but not too much. Nothing that'll be too much of a distraction or get you worn out our anything like that before the game. Just rest when you can rest, kick back, then you can also have fun and enjoy the trip."
(on their game preparation): "We have a lot of game prep. Now it's just really time to polish everything up. We had about two or three weeks back in Clemson to really put the game plan in and now we just have time to polish everything up. At this point, the game's in a couple of days really, so you don't really have time to add in stuff."
(on when it hit them): "It really hit when we got back to Clemson last night. You just start thinking it's game week, we're back… you know, it's time to go, time to get ready. But it was cool having the introduction that we did, having them play the music and everything, that was cool. It's gets you a little bit more, like okay yeah it's time to go."
-www.allstatesugarbowl.org-