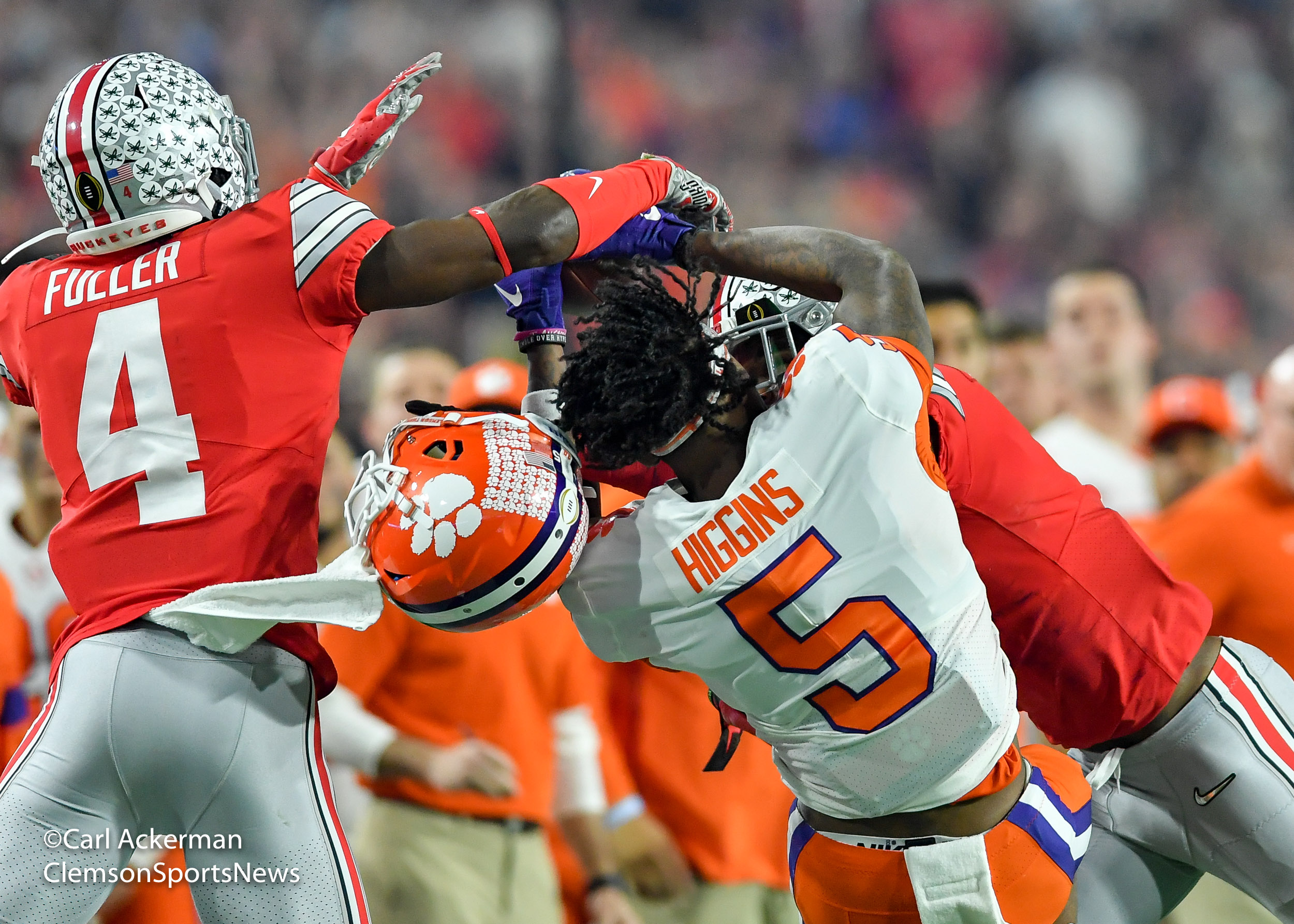 The Warriors Came to Play
The game on Saturday between Clemson and Ohio State was a nailbiter. No doubt there were f-bombs and other expletives in households throughout the south. Paths were worn in carpets and rugs with the pacing back and forth, and maybe even a few alcoholic beverages were consumed. As fans, we watch the games and since most Clemson fans are die-hard fans, we were an emotional wreck, especially after getting down 16-0 after the first 25 minutes.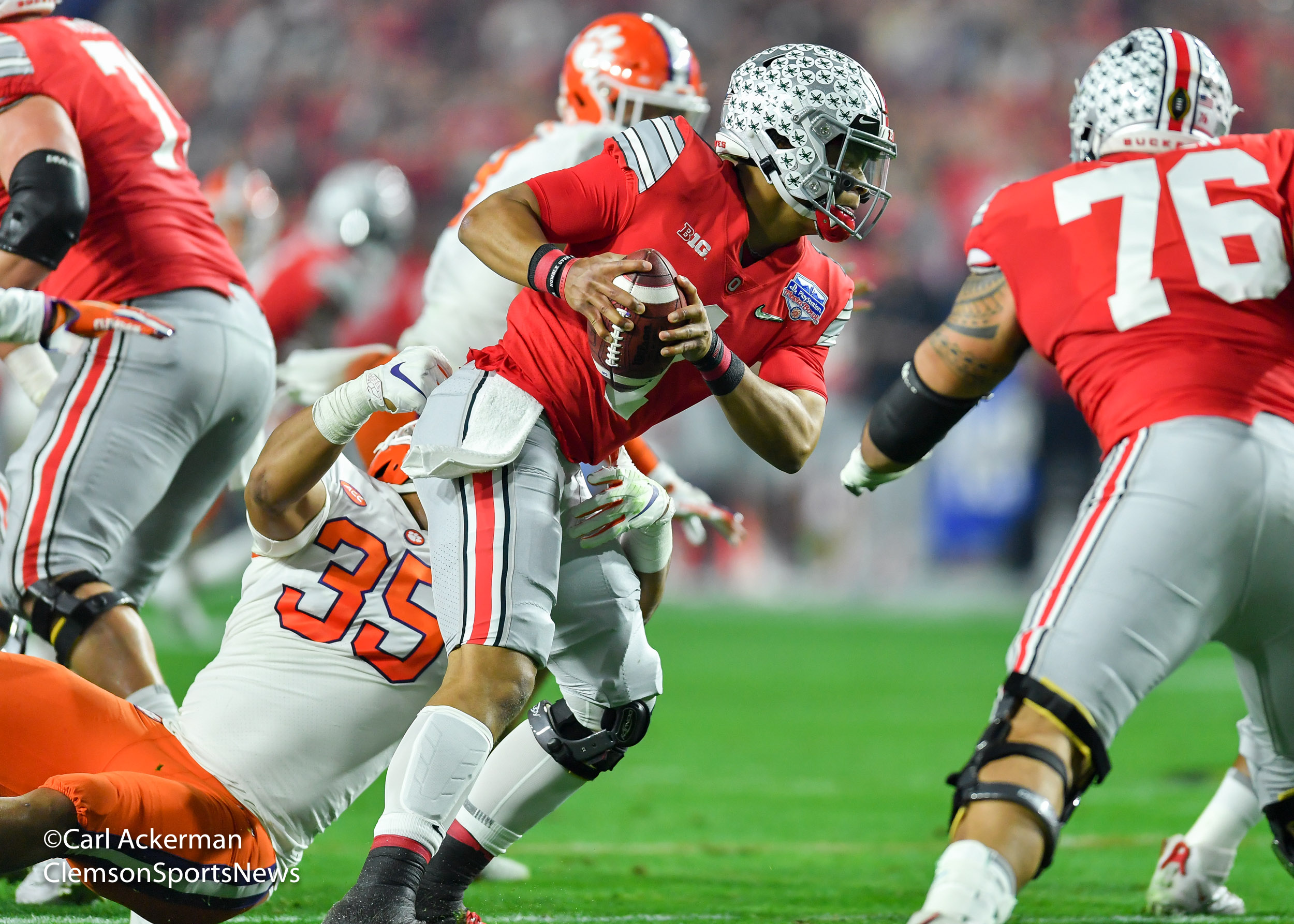 Enter the warriors. The names are too many to mention. While the obvious ones stepped up to be the starters they are, there were numerous "samurai warriors" that need to be accounted for.
Trevor Lawrence and Travis Etienne simply strapped this team to their backs and yanked victory out of the jaws of defeat. Everyone has already seen the individual plays and the effort displayed to make these game-changing plays. Lawrence is on record saying that after the targeting call, OSU thought they had knocked him out of the game. Man, did he pull up his big boy pants and show them. The touchdown run shocked the world. Step on samurai warrior number one, Braden Galloway had a key block on the run.
After already scoring on a 68 yard run earlier, JK Dobbins broke loose again only to be caught by samurai warrior number two, Tanner Muse. All Muse did was work his tail off running as hard as he could to catch up to Dobbins, who has been timed at a 4.4 40 time. The Clemson safety simply ran like his head was on fire, and as the "buckeye loving media" put it, "barely caught up to him". Barely my big ole you know what, that was desire and pure hustle.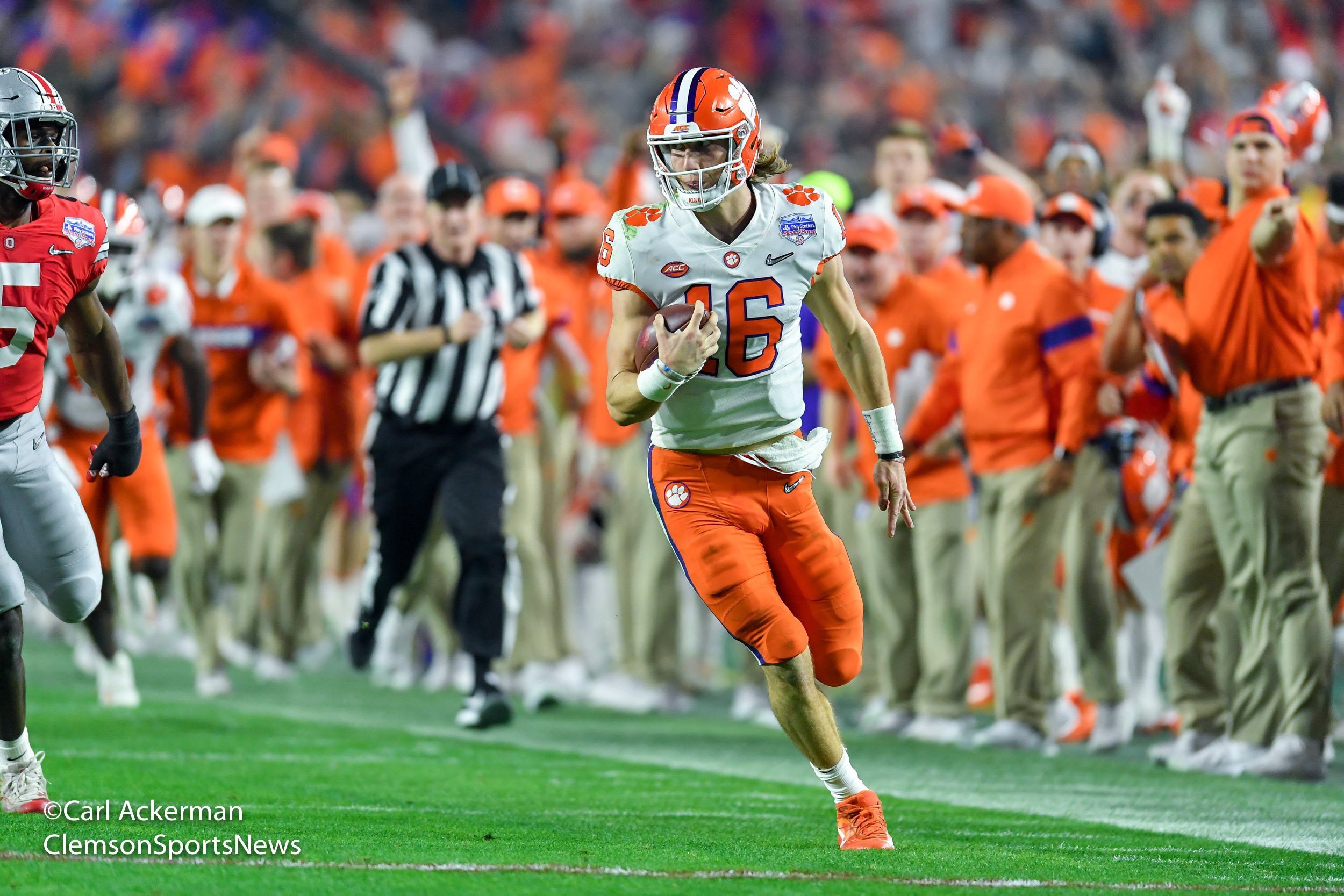 One can say the entire team took the first 22:40 off. "One" wouldn't be totally wrong. However, it was the red zone defense by Clemson that came to play. They had to stiffen up when it got tough. The buckeyes rolled up 290 yards in that first 22:40, and moved at will between the 20's. Once inside the red zone, the buckeyes ran 11 plays resulting in 9 total yards, including 6 incomplete passes. Credit goes to those warriors inside the red zone.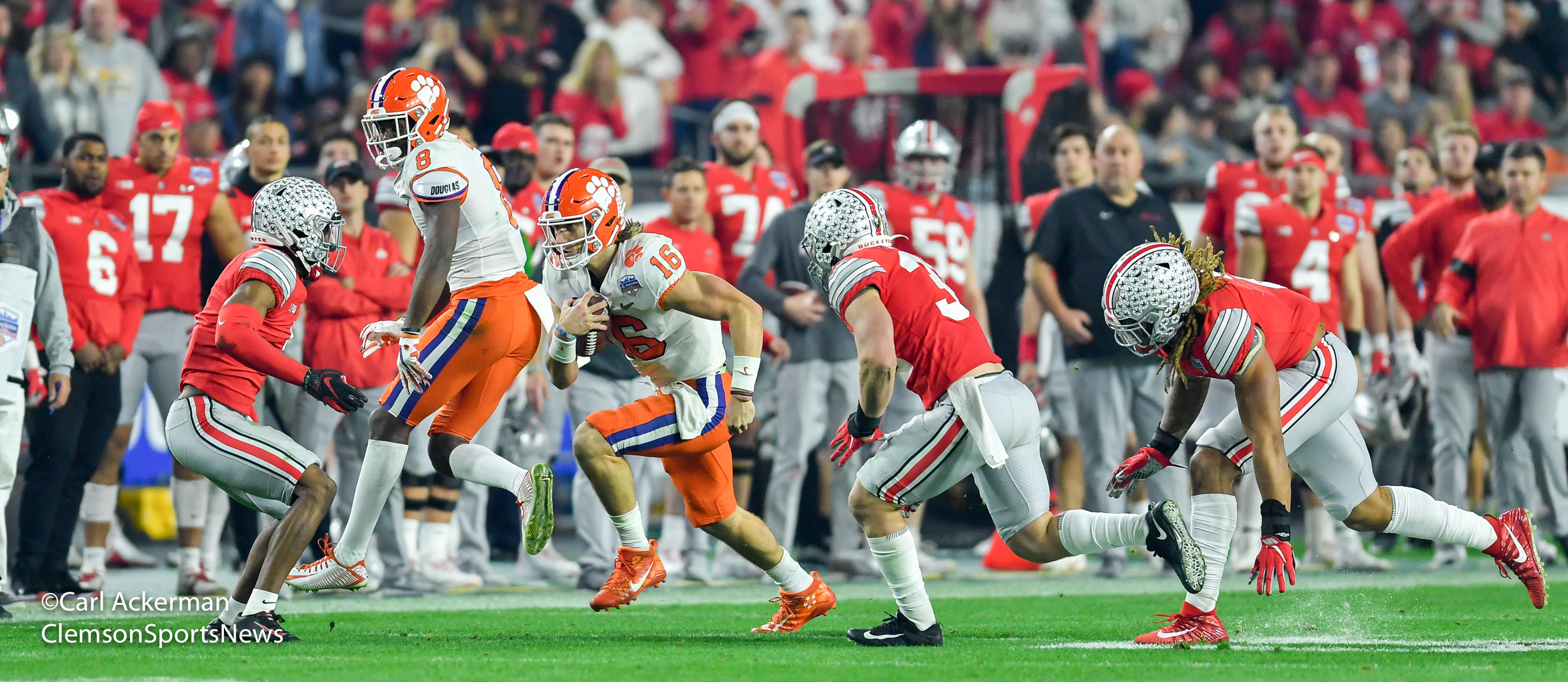 Ohio State's offense line, according to Ohio State fans, were totally better than Clemson's defensive line, and clearly just better. Well, I will have to beg to differ with you on this one. JK Dobbins did have 174 yards on 18 carries. Yes he did. Looking deeper, he actually gained 143 yards on 3 of those carries, including 2 60+ yarders. How did the rest of the Ohio State rush game do? 36 carries for 53 yards, and that's 1.4 yards a carry. While the Clemson defensive line was down about 35 pounds a man, they hung tough, with linebackers Chad Smith (Defensive MVP of the game) and James Skalski racked up 21 total tackles between them. Warriors.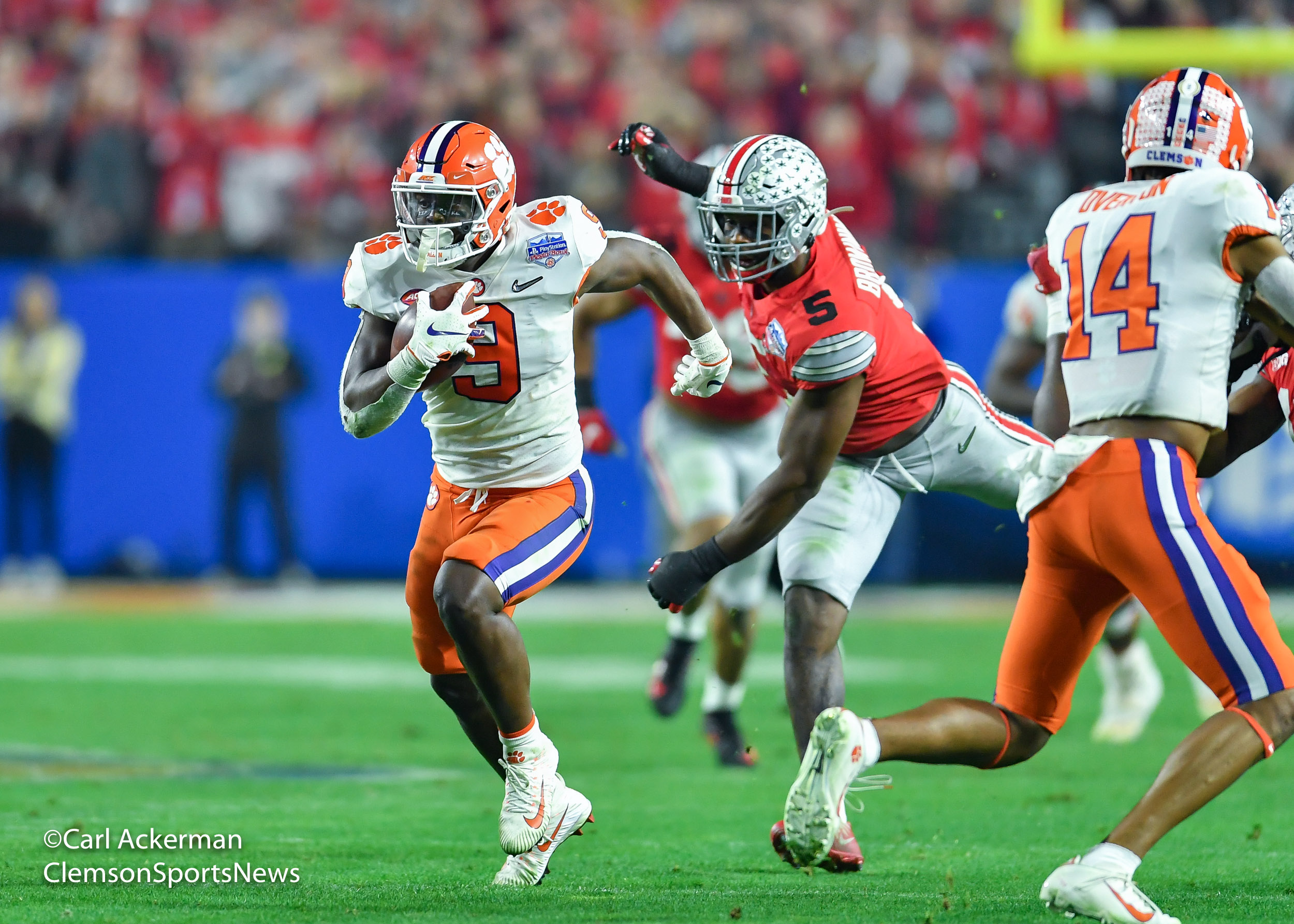 The Clemson defense had its hands full. Ohio State had a quarterback that had thrown for 40 touchdowns with only 1 interception during a 13-0 season. Justin Fields had one TD pass and threw 2 interceptions. The buckeyes have one of the top running backs in the nation. Aside from two long runs, he finished with 16 carries for 42 yards (oh but he was hurt). This defense finished the game with 9 TFL and 4 sacks, including two from sophomore linebacker Baylor Spector. One can say the entire defense played like samuari warriors against an impossible foe (watch the movie Last Samurai).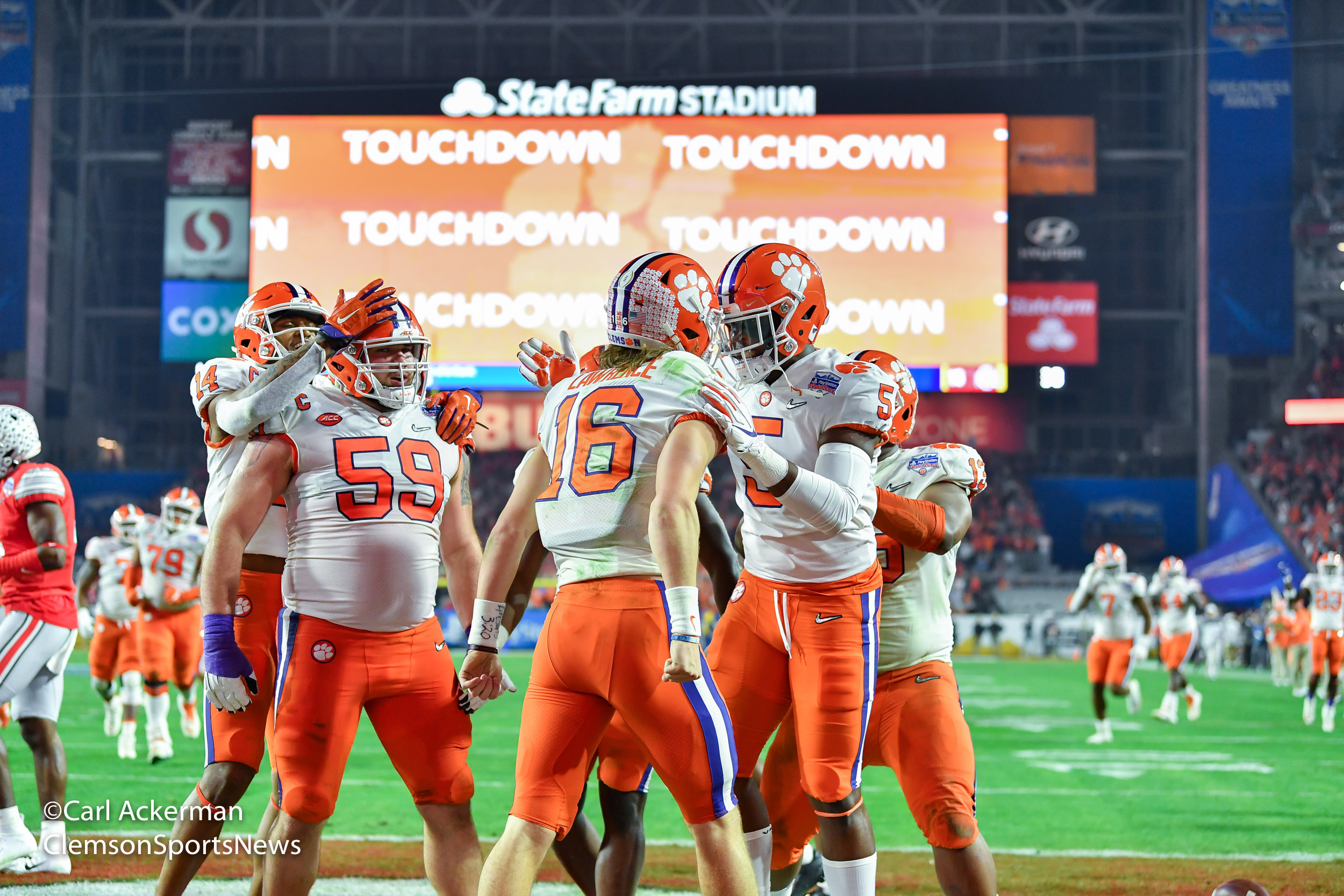 Brent Venables has two weeks to prepare this defense for another monumental task: trying to slow down the LSU Tigers and Joe Burrows. He prepared and won over Alabama and Tua Tagovailoa. He prepared and won over #2 ranked Ohio State and Justin Fields. The road does not get any easier for these warriors.