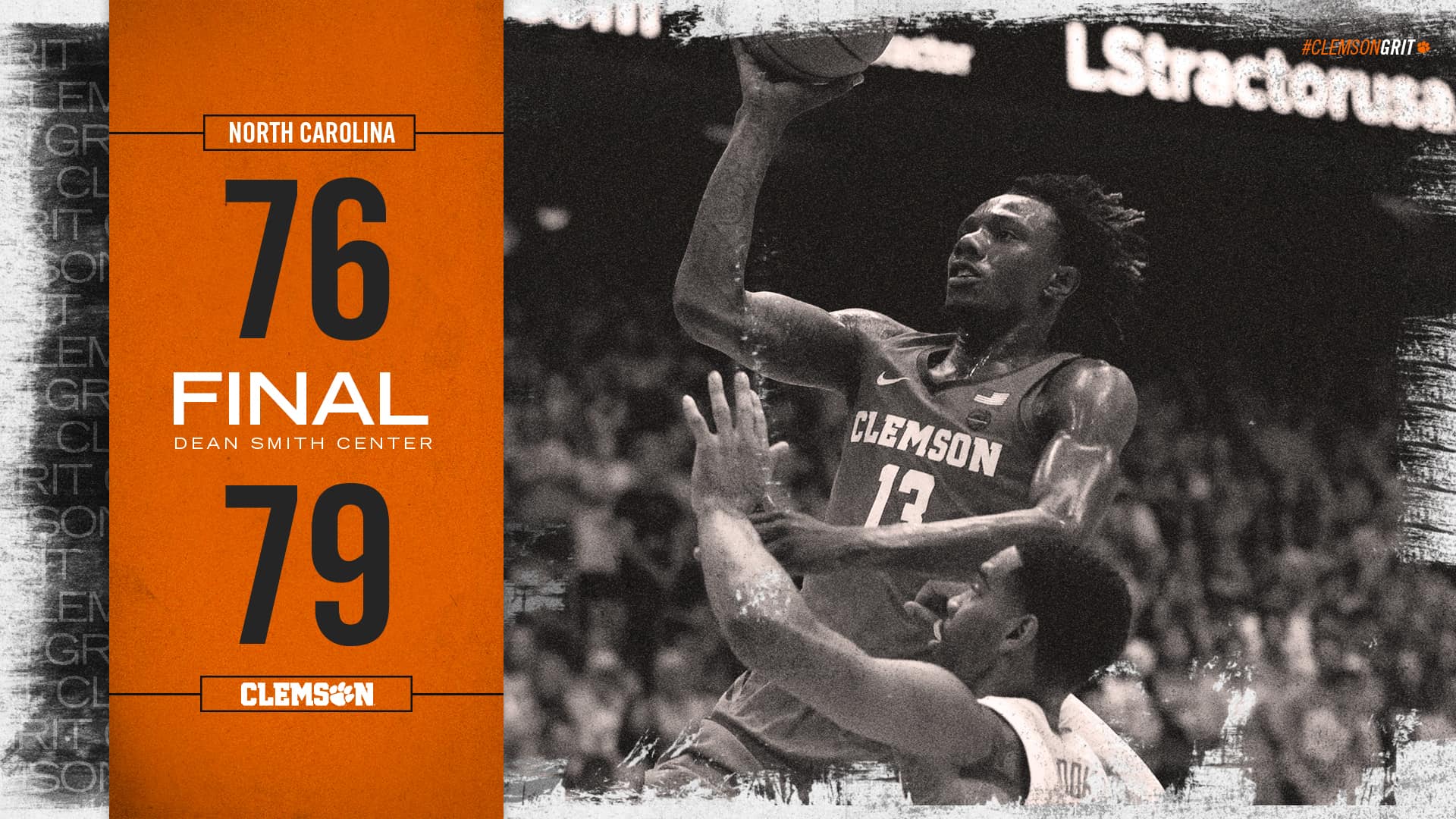 The Streak Ends!!!!!
After 59 straight losses to North Carolina in the Dean Dome Stadium in Chapel Hill, the Clemson Tigers finally won a basketball game in an away game. 59 straight losses to one team without a victory is a long, long time.
Aamir Simms led the team in scoring with 20 points, 8 rebounds and 6 assists to lead the tigers in scoring. Johnny Newman and Tevin Mack chipped in 17 points in the come from behind effort.
Clemson fell behind 39-29 at the half, and trailed 66-55 at one point in the 2nd half, but fought back to tie it up and go into overtime. The tigers outscored the tar heels 9-6 in the overtime with UNC missing a 3-point shot at the buzzer.
Congrats to Brad Brownell and his tigers for ending this long losing streak. Next up for the tigers is a home game with the 2nd ranked Duke Blue Devils at Littlejohn Coliseum.