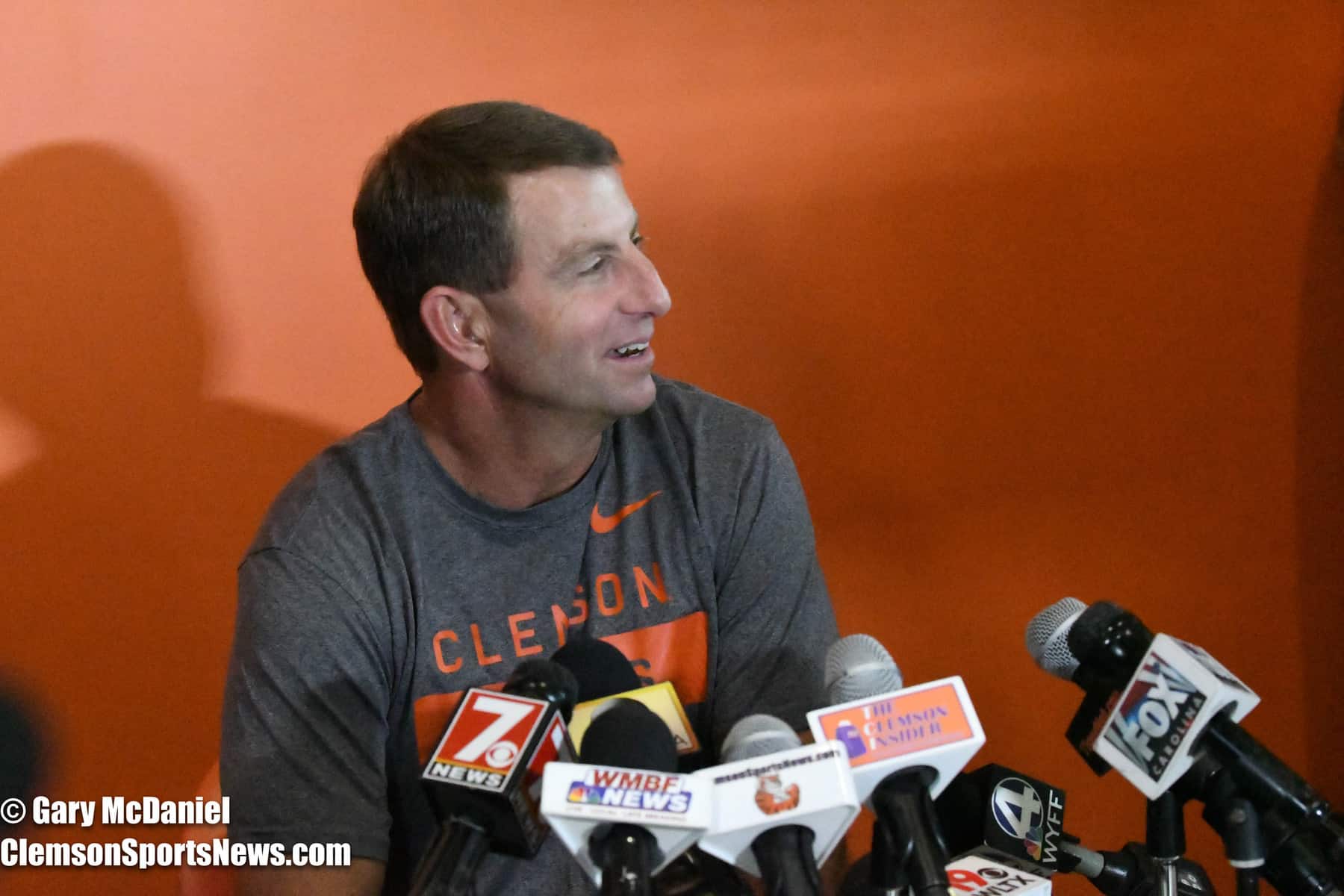 The Hunted :
By Lindsey Rhodes
Clemson, SC
It's hunt or be hunted for the 2019 version of the Clemson Tigers this football season. Twenty Seven (27) days away from the season opener against Georgia Tech… the Tigers took to the practice field today for their first practice of the 2019 season. This year's roster is made up of 120 players, 80 of which are freshman and sophomores and 40 juniors and seniors. Leaving a lot of questions to be answered in the upcoming weeks leading up to the opener on the ACCN (Network)
Coach Swinney stated… "These freshman and sophomores bring a lot of hunger, competitiveness, energy and enthusiasm. These guys offer us a bright future for sure. These juniors and seniors bring a lot of experience and they know what it takes, they have a clear vision. We're counting on those guys to help lead the way." As he addressed the media prior to start of todays practice.
Dabo also chimed…"Our roster is different from what it was last year, where we had such an experienced group but we're ready to get to work. We play in 27 days and we're going to make the most of it." Again talking about the short window that is the pre- season in this 2019 football year.
Coming off a historic 15-0 run last season, of course, everyone wants to know how the Tigers are going to handle being the hunted as each week the opposing team looks to upset the current kings of college football. According to Swinney, it's business as usual for the team.
"We've had eight 10 plus win seasons in a row. Every time that we have shown up to play, that team wants to beat us. It's nothing that we haven't experienced before and it's not anything new this year. We have a process that we believe in and that we go through every year and it doesn't start now, it started back in January, we're just entering a new phase of our journey."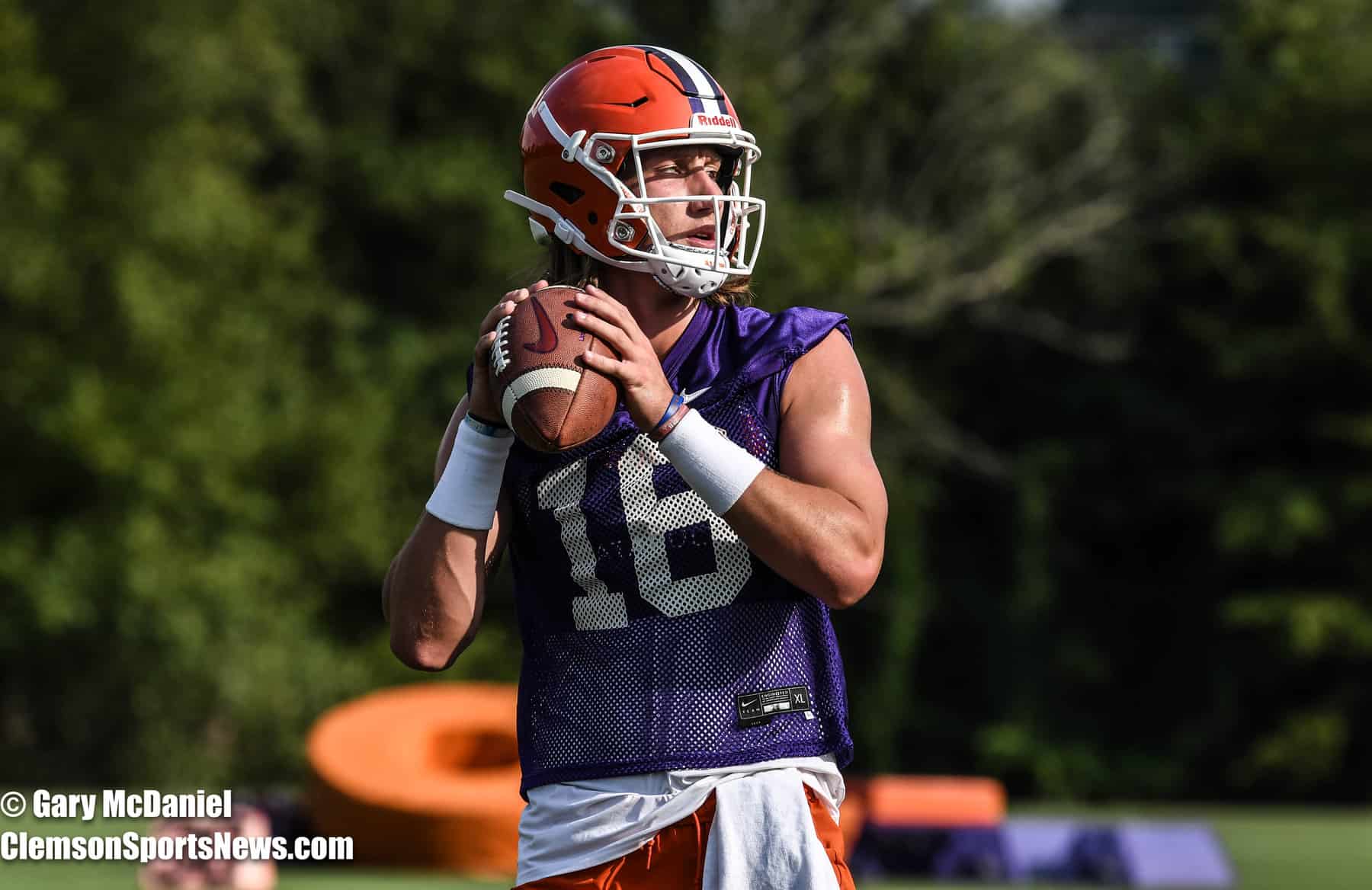 Don't get it confused, the Tigers may have won 15 straight, but, this 2019 team hasn't won anything yet. There is absolutely no carry over from last season, it's a clean slate for the young team. Swinney accredits that belief to the Tigers success in the previous years, not bringing the last season into the current season.
"It's allowed us to be more consistent and become one of the most consistent teams in the country" Swinney said "we start over; we don't assume anything."
Brought to you by our Sponsor: