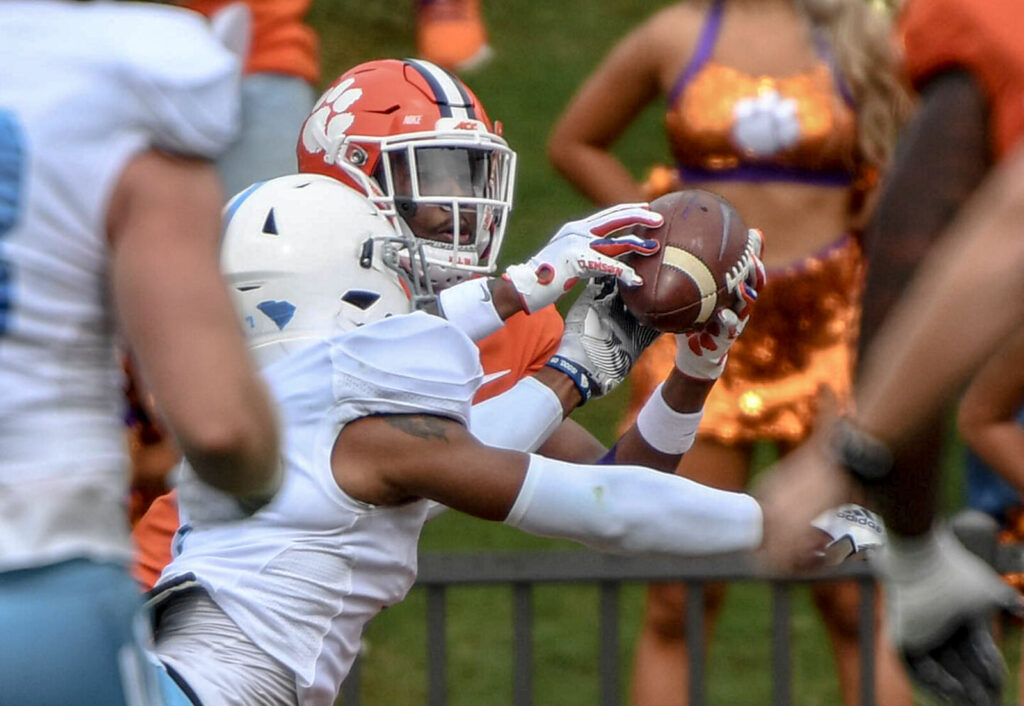 The Emergence of Frank Ladson Jr.
By Zachary Wagner
When the news broke on June 1st that Clemson Tigers wide receiver, Justyn Ross, would miss the entire 2020 season, all eyes turned to Joseph Ngata to carry the burden of stepping into the footsteps of both Ross and second round pick Tee Higgins as the Tigers primary pass catcher.
As a true freshman Ngata caught 17 passes and hauled in three touchdowns. The California native was joined by fellow true freshman Frank Ladson Jr. who caught three touchdown passes in the Tigers 2019 ACC Championship season.
Fast forward to two weeks into the 2020 season, and it has been Ladson Jr. who has been the primary pass catcher for the Tigers. Through Clemson's first two games of the season, Ladson Jr. has caught four passes and caught two touchdown passes from Trevor Lawrence.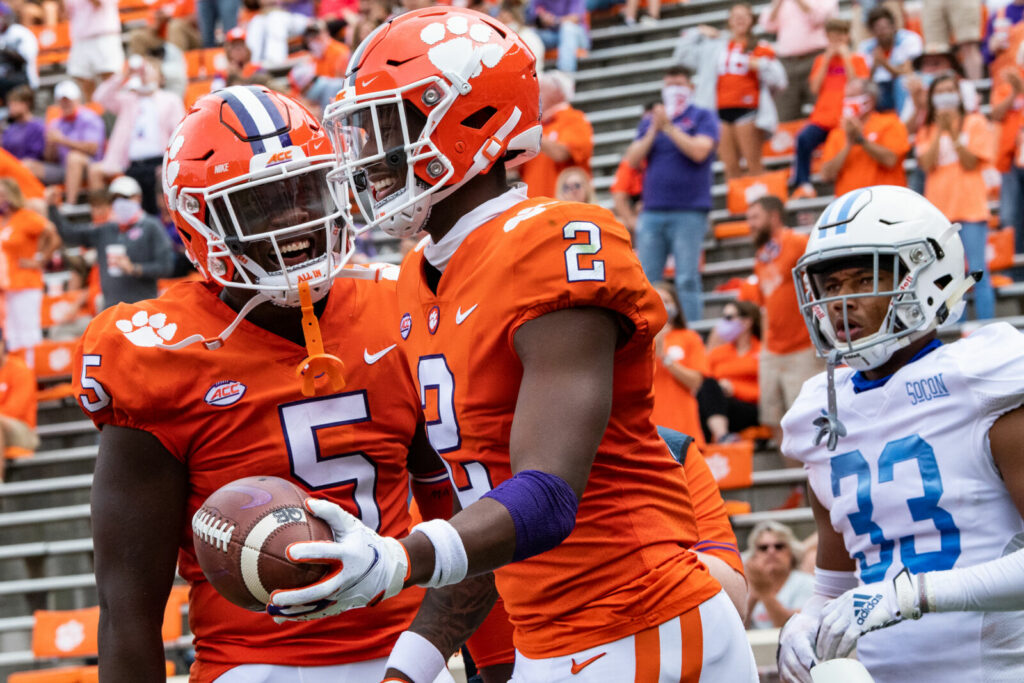 Against The Citadel last weekend, Ladson Jr. set career highs in three different categories against the Bulldogs. The sophomore recorded three catches for 87 yards and two touchdowns in the first half in the Tigers 49-0 win.
Through two games Ladson Jr. the Florida native has racked up 108 yards receiving yards, compared to his 128 he had in all 15 games last season.
Joseph Ngata was held out of The Citadel game due to an abdominal injury, and caught three passes for 48 yards in the Tigers season opening win against Wake Forest.
While it has been different receivers who have stepped up than initially thought, with a quarterback like Trevor Lawrence throwing the ball for the Tigers, Clemson fans have nothing to worry about.