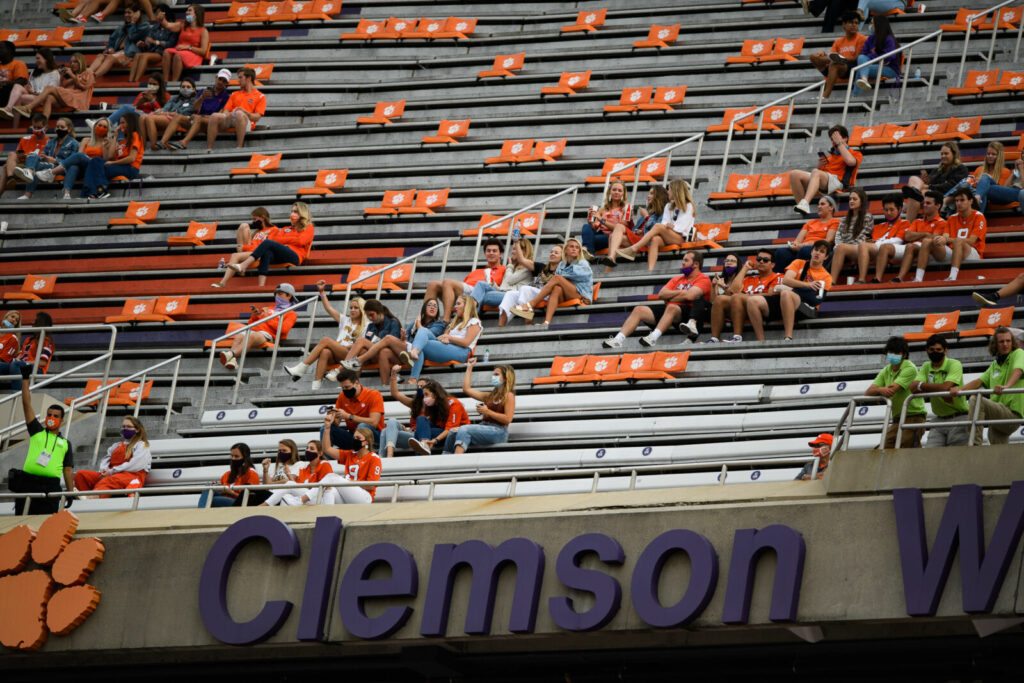 New Atmosphere for Clemson Football
By Makenna Biehl

College football fans everywhere have been waiting anxiously for the 2020 football season to start this year. After not knowing if there was even going to be a season, it has been rewarding for fans and players to get to be back this fall. However, just because there is a season, it does not mean that things will look the same as they have in the past. This has been shown this past Saturday when the Clemson Tigers took on the Citadel Bulldogs in Memorial Stadium.

     The most noticeable difference from this past Saturday was the stadium only being filled with 18,609 people, compared to the usual 81,500. This situation was probably most strange for students, who were placed socially distanced in the stadium's upper deck. Fans still provided an electric environment for the Clemson Football team. Head Coach Dabo Swinney said, "This is the best game day environment in normal times. And this is the best environment in pandemic times. Our fans were awesome, and the event staff did an amazing job."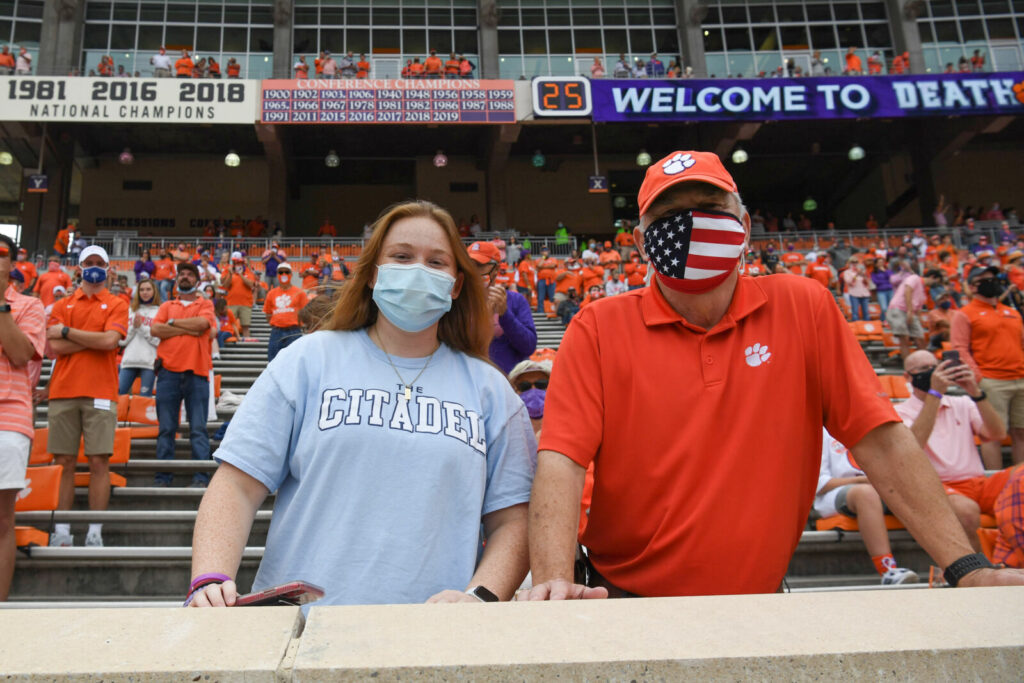 The Tigers did not participate in their usual Tiger Walk before the game, so they rolled out the orange carpet for players to walk on, making the most out of losing a tradition. However, the pandemic couldn't stop the team's tradition of bussing around the stadium and running down the hill for their pre-game entrance. After running down the hill, the band filled the gap to play there instead of where they usually play in the stands.


The band helped bring the noise to Death Valley for the game, along with pumped in crowd noise throughout the stadium. The pumped in crowd noise was used to add some extra volume to make the noise level closer to where it would be for a regular game. While this was definitely different, it helped make up for lost noise that would typically be there.
The Tigers were able to take the energy from fans and pull off a shutout win against the Bulldogs. The team will be back at home on October 3rd to face the Virginia Cavaliers at 8 PM.