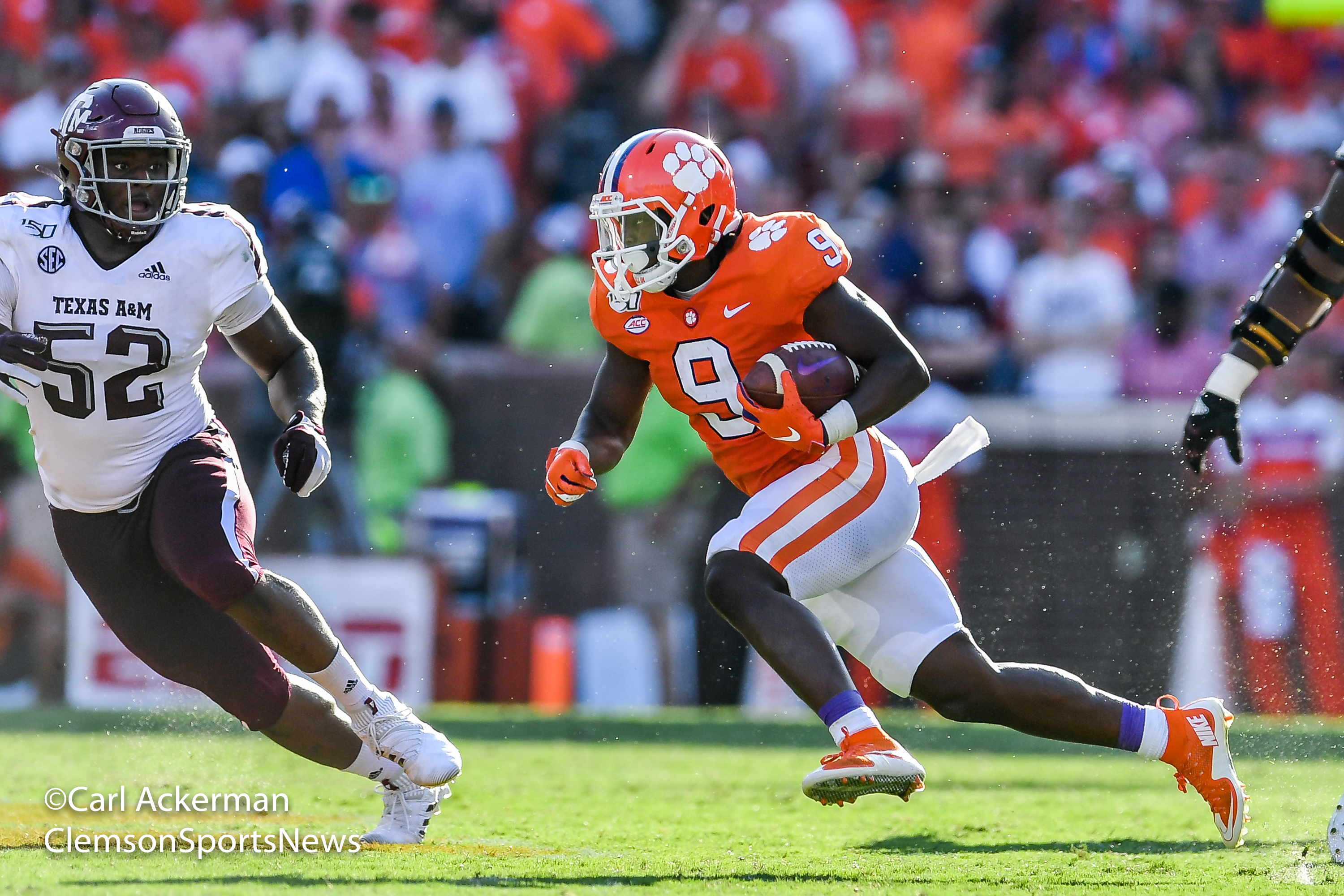 Think back to waking up this weekend 20 years ago (for those that can remember back that far), anticipating a big game against Georgia Tech. Heading down to Atlanta to face Georgia Tech was always a tough task. This particular day saw a 5-4 Clemson team coming to town to face the 6-2 Joe Hamilton-led yellow jacket team trying to get to the Gator Bowl.
In fact, Hamilton was in the running for the Heisman that year, running neck and neck with running back Ron Dayne of Wisconsin, who would go on to the NFL to play for the New York Giants. All Hamilton did was lead the 13th ranked Georgia Tech team to victory over Clemson 45-42. He threw for 322 yards, 5 touchdown passes and ran for 88 yards. "It's pretty much down to the winner of the Georgia Tech-Clemson game," Gator Bowl chairman Andy Cheney said before the game. The Yellow Jackets went on to beat Notre Dame in the Gator Bowl that year, 35-28.
Note of interest in the Clemson-GT game: Brandon Streeter was the starting quarterback, and dislocated his hip late in the first quarter and replaced by Woody Dantzler. Ring a bell? Clemson would end the 1999 season at 6-6 under Tommy Bowden, beating USC 31-21 and losing to Mississippi State in the Peach Bowl 17-7. Dabo Swinney was a WR coach at Alabama during that 1999 season, and would make his way to Clemson in 2003 at the same position.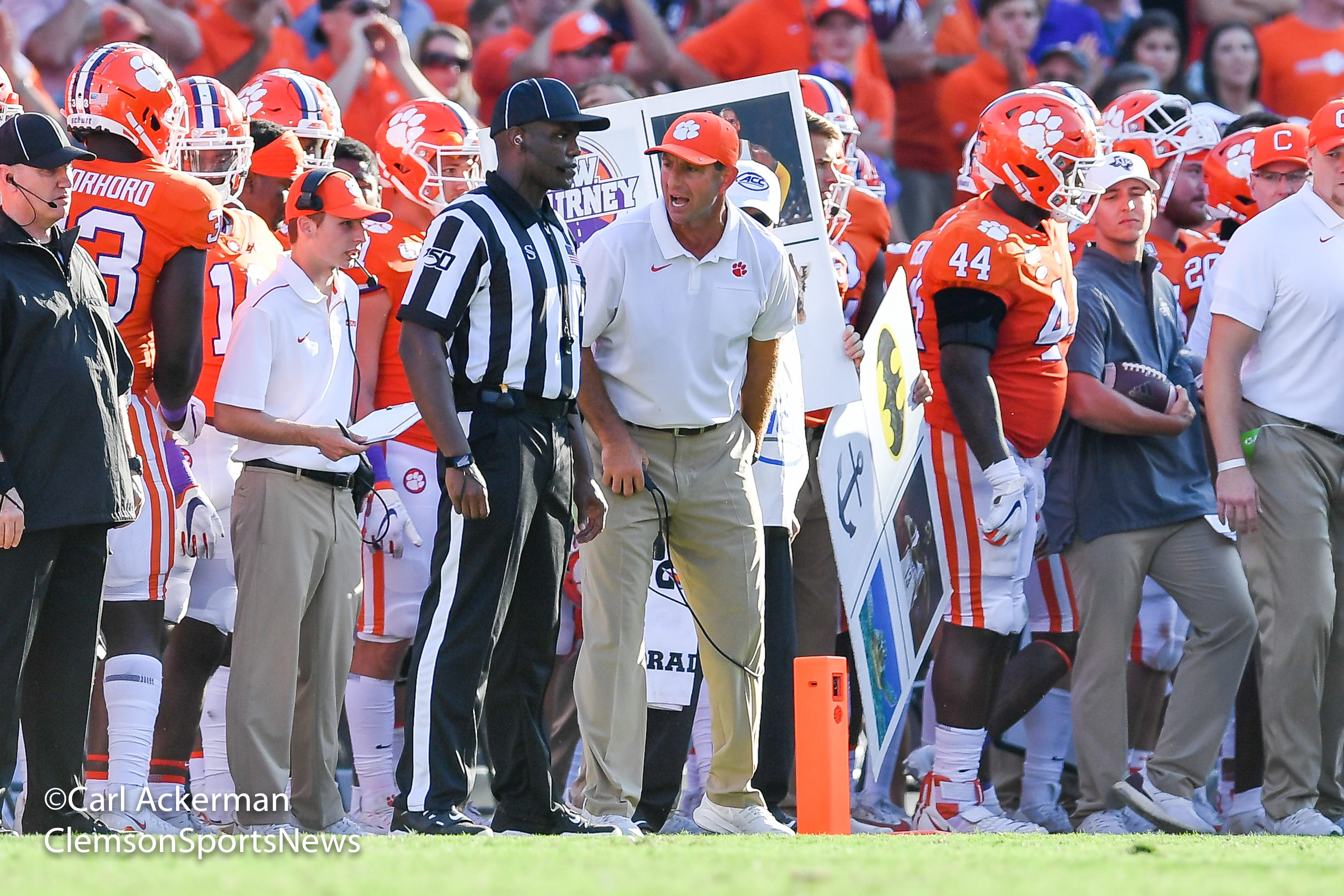 Fast forward to 2019 and wow, has the landscape changed. Clemson lost 6 games in 1999. You have to go back to 2014 to get to six losses, with Clemson going 75-6 over that span. Included in this record is a 6-2 bowl record (both losses to Alabama) and two national championships. This team has come a LONG way.
Clemson goes into the game this weekend a 34.5 favorite over a struggling Wake Forest. Wake Forest was ranked 19th until losing to Virginia Tech last week. The Demon Deacons lost more than a game last week. Starting WR's Sage Surratt and Scotty Williams are going to miss the game today due to injury. This certainly doesn't help having to come into Death Valley facing a disrespected Clemson team on a mission.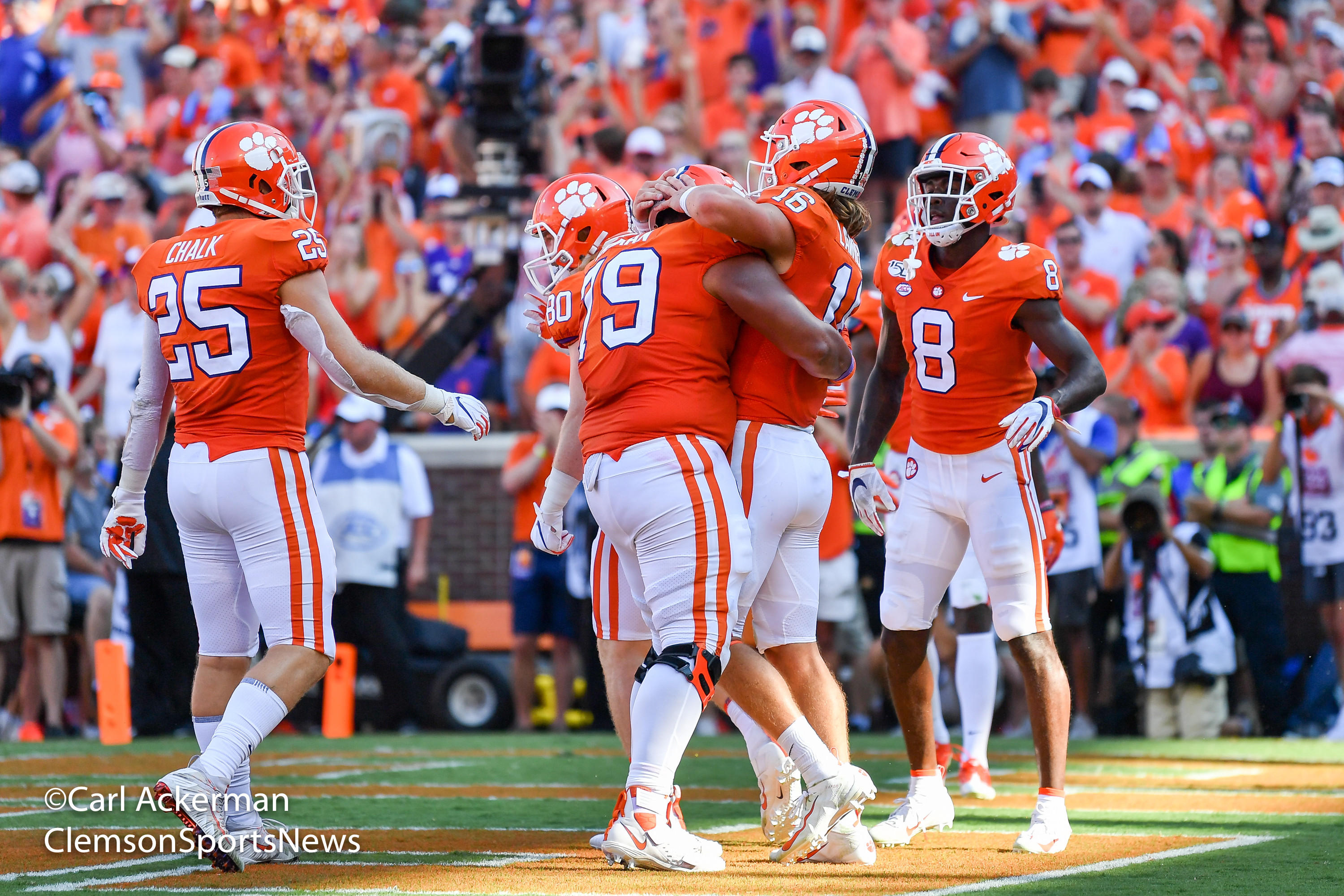 A lot of us remember the days of Clemson being an average ACC team struggling to find its way and fighting to make bowl games. For you millennials, all you really remember is the fact that Dabo Swinney is 126-30 as a head coach, and 75-16 against the ACC, winning 5 straight ACC Championships. The point is this: times have really changed, thanks to Dabo, his top notch coaching staff, administration, and the players he has brought in. It's a great time to be a Clemson fan.