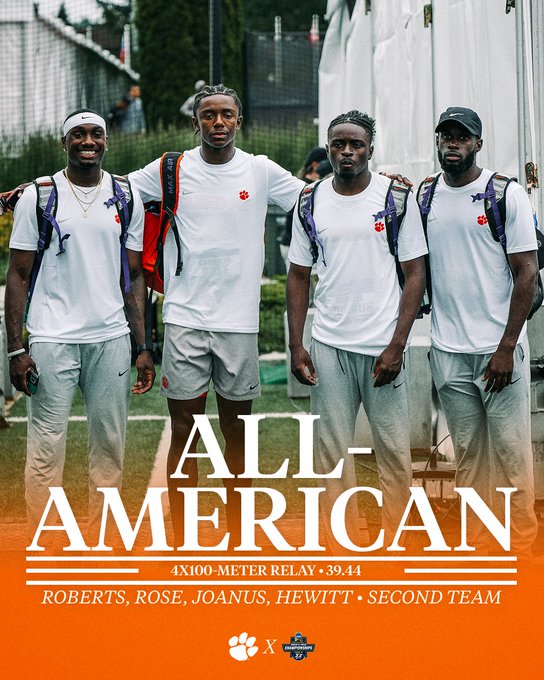 EUGENE, Ore. — The Clemson men's track and field program concluded its 2022 outdoor season on Friday evening at the NCAA Track and Field Championships finishing with two individual First Team All-Americans and two Second Team selections at historic Hayward Field. The men's team finished tied for No. 36 in the nation with nine total points.
"I think it was a really good day," remarked Program Director Mark Elliott. We were hoping to be higher, but when you're at a meet like this, to have hurdlers place four and five is huge. The men performed well. To be a top 50 team is very good and we've gotta keep building on it."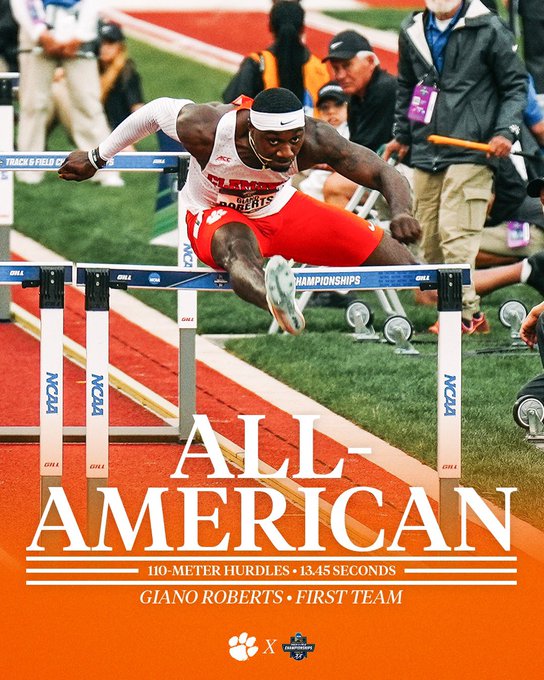 The 4×100 relay of Giano Roberts, Cameron Rose, Guinove Joanus and Fabian Hewitt started things on the track for the men and earned the first All-American honors on the third day of action. The quartet ran the event in 39.44 to finish ninth in the event, to earn second team honors.
Clemson was the only team to qualify two hurdlers for the finals in the 110-meter hurdles. Roberts and Lafranz Campbell finished back-to-back to both be named First Team All-Americans finishing within the 100th of a second of one another. Roberts crossed the finish line first at 13.45 (13.442) while Campbell clocked a personal best at 13.45 (13.444) to take home fourth and fifth place, respectively.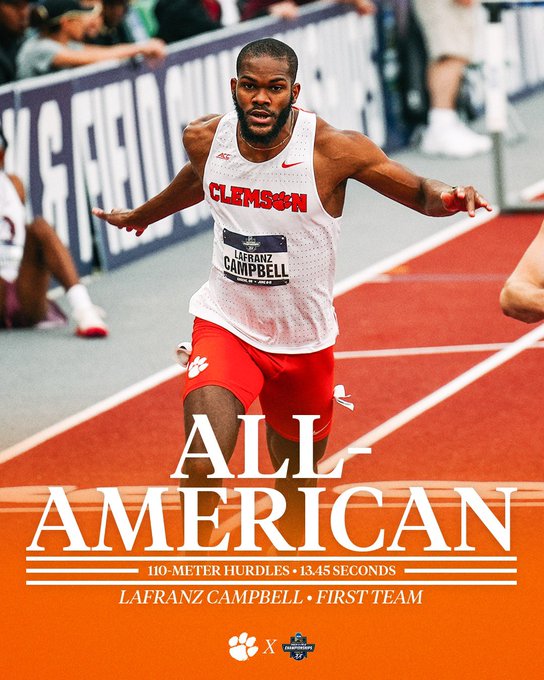 Action concluded for the men with junior Roje Stona competing in the men's discus. The Montego Bay, Jamaica native threw the discus 58.85 meters (193 feet, 1 inch) in his second throw of prelims which was far enough to finish ninth in the field and garner second team accolades, the third All-American honors of his career.