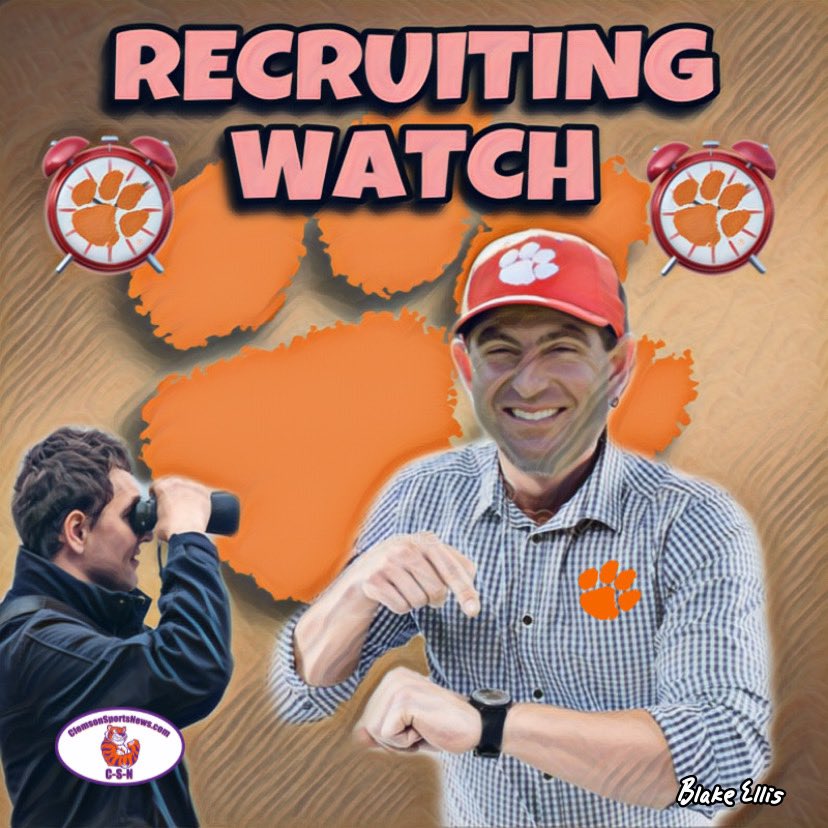 Prospect/Commitment Watch
The Clemson Tigers have been on a run lately with football commitments. The Tigers have received "I'm committed" from eight prospects to date. That number could grow quickly within the next few days.
Defensive end Hunter Osborne from Trussville, Alabama, could drop for Clemson at any time. He is reportedly a heavy lean, according to sources, to join the Tigers within the day or so. The 4-star edge rusher has accumulated 51 offers leading up to his decision. For the 10-3 Hewitt-Trussville high school, Osborne registered 60 tackles, 10 tackles for loss, 5.5 sacks and 16 quarterback hurries. He is ranked #12 in the state of talent-rich Alabama and the 15th best DE in the country.
Rockwall, Texas, WR Noble Johnson, 6-2 205, is scheduled to announce his decision Saturday, June 11th, at 11am (central time). He has received 30 offers and has narrowed his Top 5 to Clemson, Ole Miss, UT, Arkansas and Louisville. As a junior, Johnson hauled in 49 passes for 875 yards, and eight touchdowns.
4-star LB Jamal Anderson of Hoschton, Georgia, has announced he will make his choice Monday, June 13. With 34 offers in tow, Anderson, 6-4 202, is ranked as the 17th best player in the state of Georgia, and the 11th best linebacker in the country. In 2021, for the 11-2 Mill Creek High School team, Anderson registered 78 tackles, seven tackles for loss, four sacks, four hurries and two interceptions.
TE Markus Dixon, 6-5 230, will announce his college decision on Tuesday, June 14, at 5pm. The 3-star Dixon has drawn 24 offers to date, including from Oklahoma, Oregon and Texas A&M. Dixon is currently ranked as the 12th best player in Pennsylvania and the 24th best tight end in the country. The Clemson tight end room is deep. Jake Briningstool, Davis Allen, Sage Innis, and Josh Sapp are solid, with Allen scheduled to leave after the 2022 season. The Tigers recently received a commitment from TE/WR Ollen Patt Henry but looks to be more of a physical wideout, more so than an "in-close" typical TE. Dixon would fit that roll.