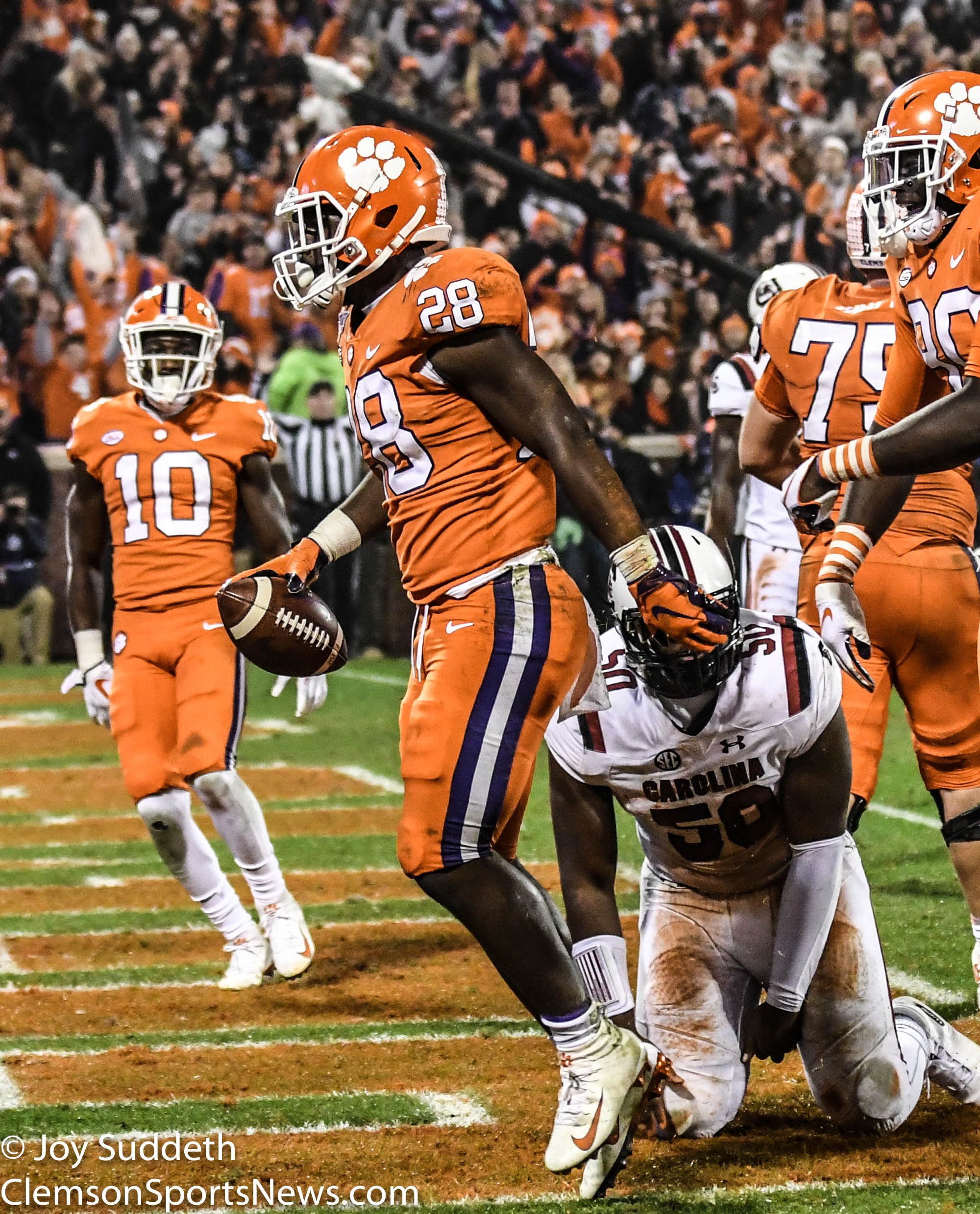 What's In A Transfer
The transfer portal has opened up a whole new can of worms this year, allowing players to basically transfer at will wherever they want to go. Up until this year, it hadn't really affected Clemson so much. Scott Pagano left for the west coast. He is now an assistant coach at Daniel High School waiting on a call from the XFL. A few others left prior to this year, only to flounder somewhat athletically and not excel like they thought they would. Recent Clemson players that have left via the transfer portal includes, Tavien Feaster, Kelly Bryant, Hunter Johnson, and Zerrick Cooper. The arrival of Trevor Lawrence triggered the last three and who can blame them. Bryant, Johnson and Cooper moved on to challenge and start for the three teams they transferred to. This brings us to Feaster. We don't know the exact reason why he chose to leave, and we don't have to. All we know is a lot of Clemson fans are holding a grudge since he decided on our beloved rival South Carolina. At the time he transferred, he was looking at USC and also Virginia Tech. Fact is, he is gone, he transferred, and most Clemson fans are still left wondering…….what was he thinking. As a Clemson running back, Feaster had a lot of success playing for the National Champion Tigers. In 3 years, he carried the ball 222 times for 1330 yards, 6.0 average and 15 touchdowns. In one year with SC, 112 carries for 625 yards, 5.6 average, and 5 touchdowns. If you average it out, it's very similar but there are several differences in where he was and where he is.
Clemson is 11-0, heading to the ACC Championship game and likely another trip to the college football playoffs. South Carolina is headed the opposite direction. Sporting a 4-7 record, they face a determined Clemson team hellbent on proving a point since a narrow one-point win earlier in the season. Leaving a national championship team, in which he was an important cog in a smooth running offense for a doormat SEC team and a porous offensive line makes you scratch your head. What was he told by Clemson coaches to make him want to leave for a bitter rival? What was he told by the USC coaches on what his role would be?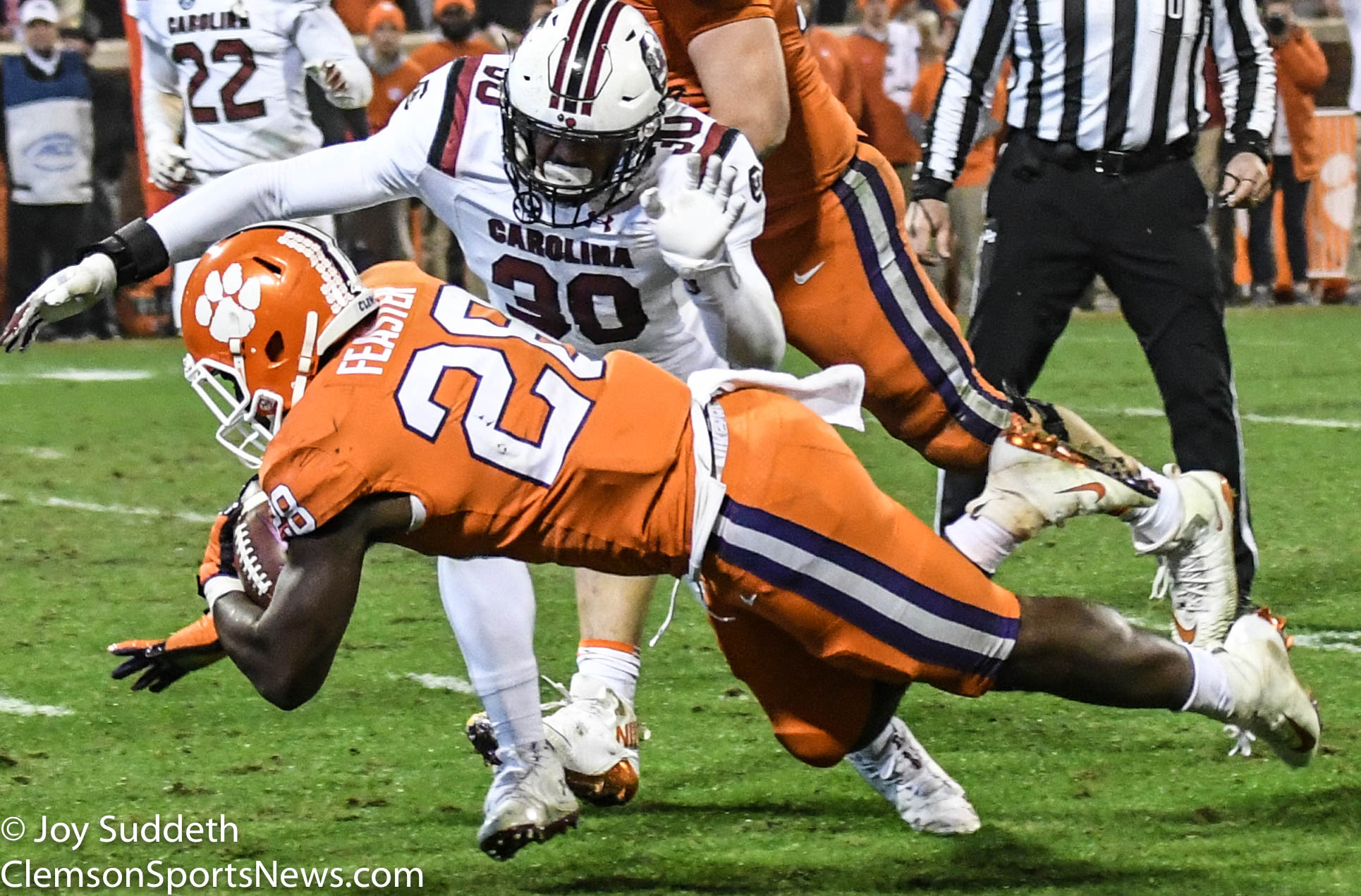 Bottom line, it's all about the Benjamin's. It's about getting drafted. Regardless of the reason why Feaster transferred, it comes down to what he thinks is the best move for him. Tavien Feaster made a move to USC and now has one college game left in his college career. He won't be going to a bowl game, and he won't get the publicity he might have had on a team probably headed to the college football playoffs. So, what was the reason again? These kids enter the transfer portal in hopes that they see more playing time and get a "do over". The decision is solely in the hands of the player transferring. They have their reasons and we respect them. Good luck to Mr. Feaster next Saturday. He is only going against one of the best defenses in college football. Good luck to him in the NFL draft in 2020.