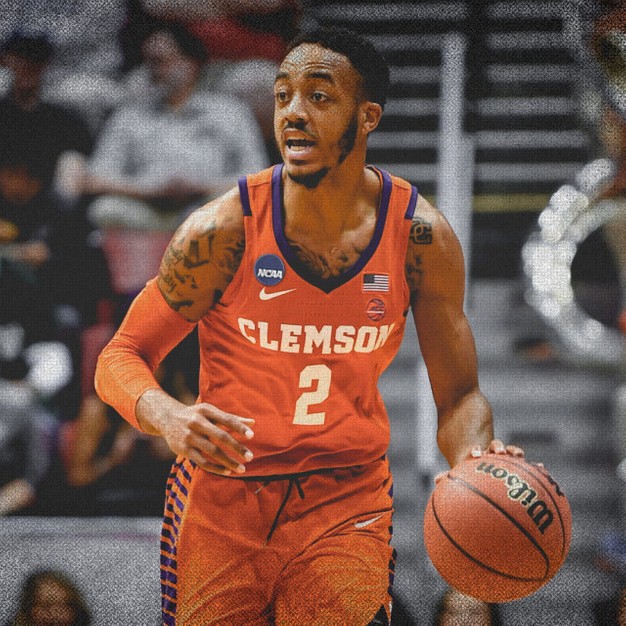 GAMEDAY SETUP
No. 20/18 CLEMSON (25-9, 11-7 ACC) vs. No. 4/3 KANSAS (29-7, 13-5 BIG 12)
Date: Friday, March 23
Tipoff: 7:09 p.m. ET
Arena: CenturyLink Center (17,535)
Radio: CTN (Don Munson-pbp; Terrence Oglesby -color)
TV: CBS (Jim Nantz-pbp; Bill Raftery and Grant Hill-color; Sideline-Tracy Wolfson)
• This will be the first meeting between Clemson and Kansas in men's basketball. Clemson has an 11-9 record against teams from the Big 12.
• Clemson beat Auburn in the Round of 32 by 31 points, its largest margin of victory in history in an NCAA Tournament game and in any game against a ranked opponent.
• Clemson was seeded 5th and Auburn 4th entering the game. The 31-point win was the third largest victory margin by an underdog (seeding) since seeding began in 1979.
• The .259 field goal percentage defense was the second best in the Brad Brownell era.
SERIES HISTORY
CU Series W-L record: FIRST MEETING
Streak: FIRST MEETING
TIGER TRACKS
• Clemson tied a program record for wins in a season with 25 when it trounced Auburn by 31 points in the Round of 32 on March 18.
• The victory sends Clemson to the Sweet 16 of the NCAA Tournament for the first time since 1997.
• This is the second time in three years that Clemson has beaten at least four ranked teams in the same year. The Tigers had four in 2015-16, all at the Bon Secours Arena in Greenville when Clemson was having Littlejohn Coliseum renovated.
• This will be Clemson's second men's basketball game in the city of Omaha. The Tigers played at Creighton on December 15, 1962. The Tigers lost that game, 87-67, under head coach Bobby Roberts.
• Gabe DeVoe made eight three-point goals in the two games in San Diego and now has 83 for the season. That stands eighth best in Clemson history for a season. The native of Shelby, NC ranks sixth in the ACC in three-point goals made per game and he is fifth in percentage at .399 after hitting 83 of 208.