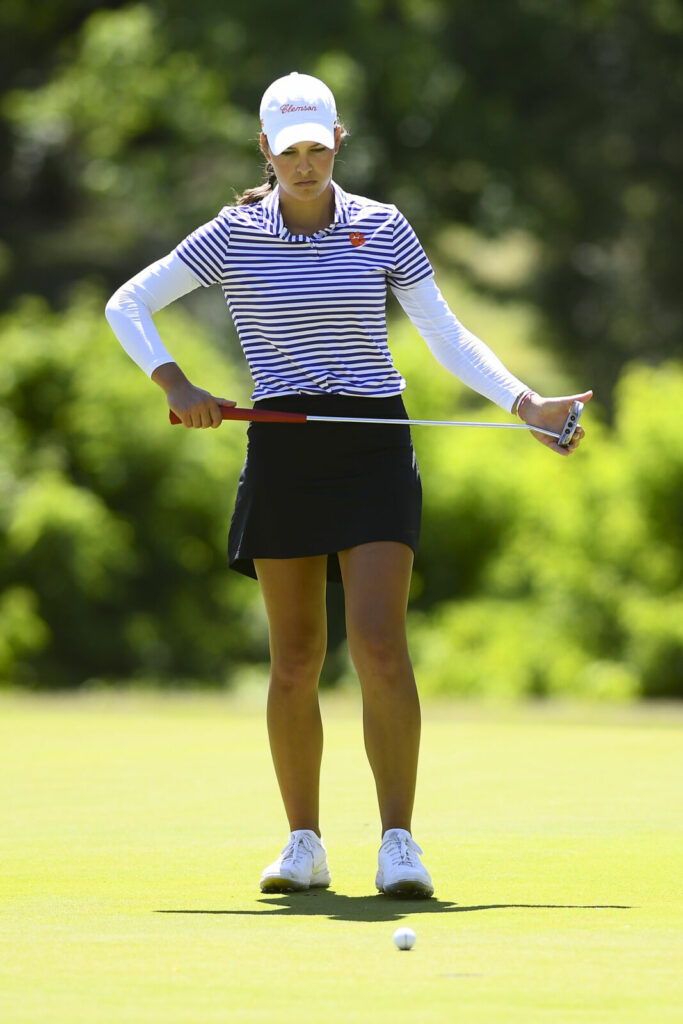 Swayne Begins Play in US Open Thursday
Clemson, SC—Clemson rising senior Alexandra Swayne begins play in the United States Open at Olympic Club in San Francisco, Cal. on Thursday. She is the first active Clemson women's golfer to qualify for the US Women's Open.
The native of Ohio who has dual citizenship in the Virgin Islands will be in the last group of the day off the 10th tee on Thursday, a 5:42 p.m. tee time Eastern Time.
Swayne's group includes Isabelle McCauley, a 17-year-old amateur from Minnesota, and professional Natsumi Nakanishi.
This is Swayne's first US Open. She qualified through a 36-hole tournament at Druid Hills Golf Club in Atlanta, Ga. over May 3-5. Swayne had rounds of 69 and 72 and her three-under-par 141 score finished second in the field. She had four birdies in each round and shot nine-hole scores of 36-33 in the first round, then 36-36 in the second round on the par 72 course.
Swayne was one of four Clemson women who attempted to qualify at Druid Hills. All four finished in the top 15, but only the top three players advanced to the US Open. Ivy Shepherd finished in a tie for sixth with Clemson teammate Savannah Grewal with a 145 score, while Annabelle Pancake was 15th at four over par 149.
Swayne had a 75.33 stroke average for 18 rounds this year in six tournaments. Her best finish was a ninth place at the Palmetto Intercollegiate on Kiawah Island, SC.