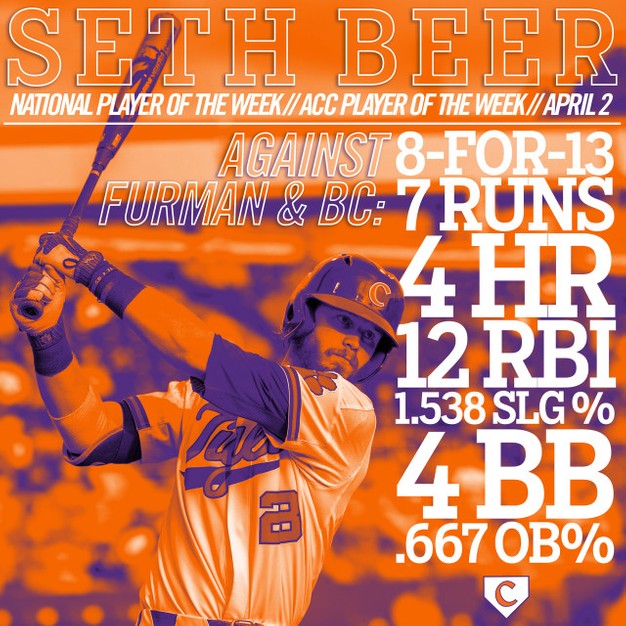 CLEMSON, S.C. – Junior Seth Beer was named ACC Player-of-the-Week, announced Monday by the conference office. He also earned recognition from Collegiate Baseball as one of seven national players-of-the-week. It was the second ACC Player-of-the-Week award for Beer this season and the third of his career.
Beer went 8-for-13 (.615) with four homers, 12 RBIs, seven runs, a 1.538 slugging percentage, four walks against one strikeout and a .667 on-base percentage to lead Clemson to a 4-0 record last week. He hit a home run in each of the four games, including a three-game sweep of Boston College.
On the season, the Suwanee, Ga., native is batting .284 with 27 runs, three doubles, 10 home runs, 24 RBIs, a .441 on-base percentage and a steal in 28 games.