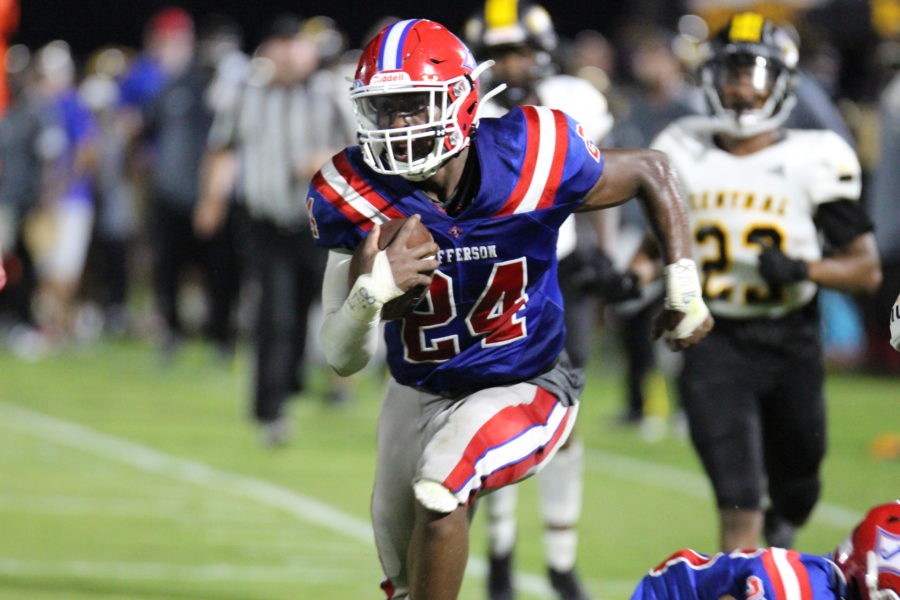 Untitled document
Georgia talent Malaki Starks has narrowed his college choices down to three Power 5 powerhouses; Clemson, Georgia and Alabama. The Jefferson, Georgia, athlete has garnered 14 offers to date, however, these aren't just any offers. The offer list included not only his three favorites, but also schools like Auburn, FSU, Notre Dame and Tennessee.
Starks, 6-2 205, is currently ranked as the #4 "athlete" in the 2022 class and the #4 player in the state of Georgia, a hotbed for high school talent.
This 5-star talent did everything for Jefferson High School. As the starting quarterback at a "running" school, he completed 20-48 passes for 569 yards with 11 touchdown passes and four interceptions. Wait, 20 completions and 11 were for touchdowns? He also rushed 172 times for 1537 yards for an 8.9 average with 24 touchdowns. As cornerback, he was in on 41 tackles, with 3.0 tackles for loss, and two interceptions.
On March 25th, this big time athlete will announce his decision at the Civic Center in Jefferson, Georgia. Good luck to this young man.