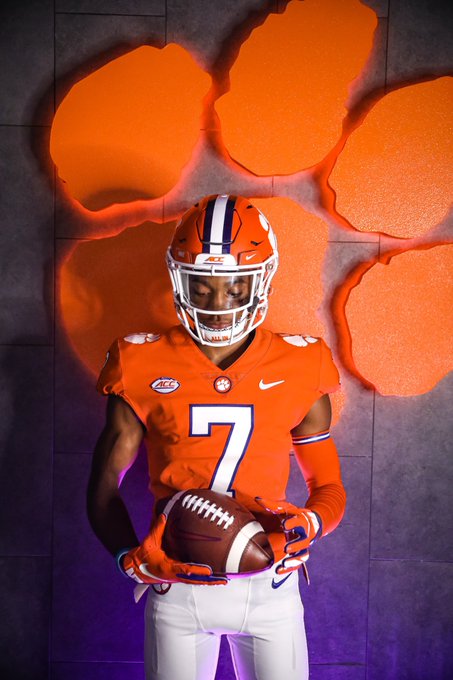 The Clemson Tigers are in the middle of bowl practice in preparation for Wednesday's matchup against Iowa State. The staff is undergoing leadership changes and fresh off the first signing day. Behind the scenes, the Tigers are working hard for the February signing day.
On Christmas Day, the Tigers handed out two offers to future prospects. It is well documented that Clemson landed a small class of 12 players on the first signing day. Dabo knows he has to do something he hasn't really done the last few years…….hit the second signing period hard.
DL Christen Miller, 6-4 285 out of Ellenwood, Georgia, received the offer from Clemson yesterday, his 28th offer. The 4-star 2022 lineman is a lean to Georgia, as expected. He ranks as the 11th best player in the state of Georgia.
4-star 2023 WR Christian Hamilton, Harrisburg, NC, picked up a Clemson offer yesterday as well. Hamilton, 6-0 175, is ranked as the #2 player in the state of North Carolina and the 21st ranked WR in his class. To date, he has 27 offers but don't think Mack Brown won't try to keep him home.
Between now and early February, Dabo and his staff will do what Dabo and his staff is really good at; evaluating talent. They may not all be 4-5 star talent, and they may not be from the portal, but they will be recruited to fit the Clemson program and culture.