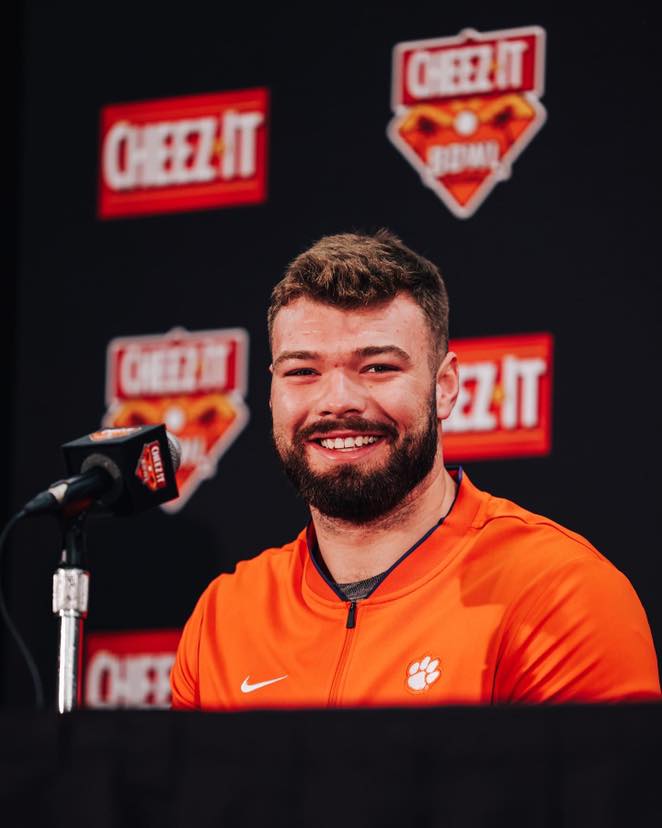 College football has been turned upside down by the transfer portal in 2020 and 2021. No team has been immune from it since the NCAA allowed Justin Fields to leave Georgia and head to Ohio State, the college version of baseball's Curt Flood in 1998. Players could always transfer but had to sit out a year. It's different now.
Players opting out of bowl games to prepare for the NFL draft has been going on for quite a few years as well. Christian McCaffery opted out of Stanford's bowl game against North Carolina in 2016. Stanford went on to win the game with CMC.
What's good to note is that for the bowl game coming up against Iowa State, to date, no Clemson players have opted out of playing the game. It can be said that because Clemson is so young, it's easy to say this. However, there are several that could have opted out to prepare for the draft. CB Andrew Booth is expected to go in the 1st round of the NFL Draft in late April. Anything could happen, Booth still has time to make that decision, but as of now, he is playing. Fellow CB Mario Goodrich could also opt out but he doesn't have the high draft grade of Booth, He has already accepted an invite to the Senior Bowl February 5th in Mobile, Alabama.
James Skalski on opt outs for this bowl game:
"I think it's just the culture of this team. You get a chance WE get the chance to play football. Yeah, we've been in the playoffs on these bigger stages, but to us, we get to play a game again. We get the chance again to go represent Clemson, represent ourselves, show what we can do. We all just love playing ball, playing ball together, so opt out? What? It's not a thing."
Iowa State's leading rusher Breece Hall has opted out to prepare for the NFL draft. This will leave sophomore Jirehl Brock to step in and try to run against this stout Clemson defense.
The Tigers are getting ready to face an Iowa State team minus their top rusher. Losing Hall will pretty much make the Cyclones one-dimensional, thanks to an "opt out". Clemson will be ready to play this game. Not only did Iowa State lose Hall, they had two WRs transfer. It could be a long day for the Cyclones.