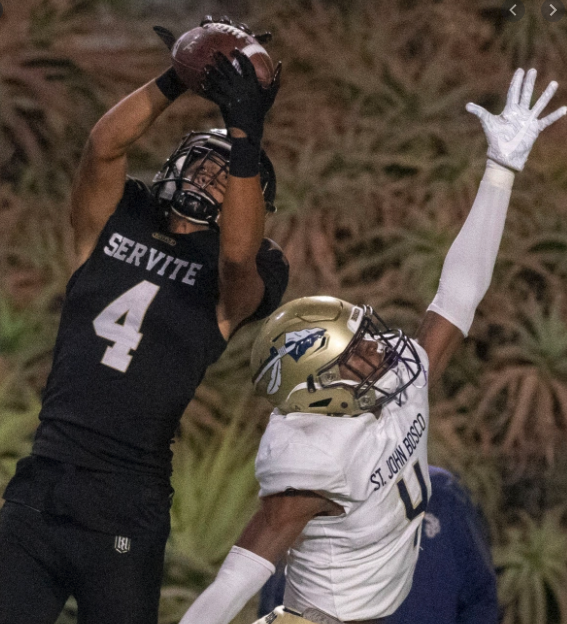 A long time ago in a galaxy far far away……
It seems like that when you look at Clemson's recruiting when Dabo Swinney took over as Coach of the Clemson Tigers back in 2008.
In 2007, Clemson's 22-man recruiting class was made up of players from NC, SC and GA, with a sprinkling of a few Alabama and Virginia kids. 2006 was pretty much the same with a half dozen Florida players thrown in.
Everyone knows the footprint for the Tigers has now expanded coast-to-coast. California has sent some of it's finest the last couple of years to play for Dabo.. Enter one wide receiver, Tetairoa McMillan, a highly sought after talent out of Anaheim, California.
The 5-star Tetairoa McMillan, 6-3 185, is currently ranked as the #2 player in the state of California in the 2022 class and the #2 wide receiver in the country. He is also listed as the #15 overall player in the country. All he did last year as a sophomore was lead the team in receptions with 65 for 851 yards and 12 touchdowns. Two current Clemson wide receivers hail from the west coast, are we looking at a 3rd?
CSN had the chance to sit down with the Blue chip wideout and asked a few questions on the fast rising Californians recruitment and more.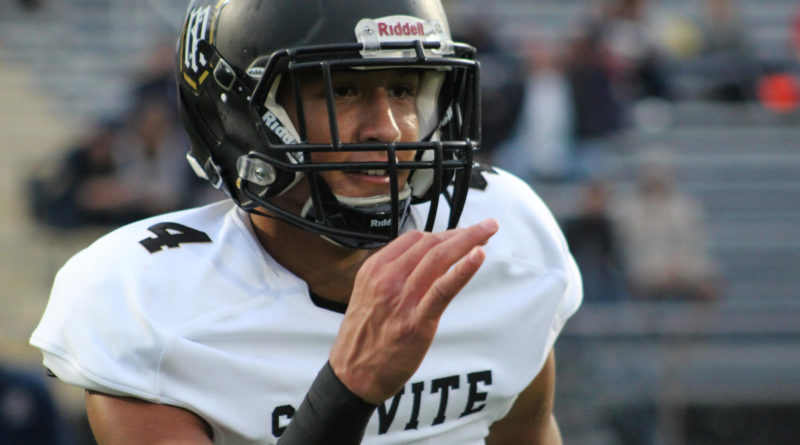 Q: What has been the biggest difference for you in a year of Covid and not playing or gettin to go on visits?
Not being able to visit during this time is terrible because visiting and being able to experience a school environment first hand is very important and it plays a big factor for me personally when it comes to making my final decision on where I would like to attend college.
Q: What has been the best way you to communicate with coaches these days. Can you get the same thing out of Zoom meeting as you can from any other way to speak with staff?
Right now, I'm communicating with coaches by either text, facetime, or zoom meetings. Zoom meetings is great and I get a lot out of it but I personally would prefer real-life contact face to face
Q: As one of the top WR in the class what do you think you bring to the field and a program when you set foot on campus.. What makes you that kind of recruit to be considered in the best of your group?
Being rated one of the top receivers in the country is a blessing and a dream come true but there is nothing special about me. There are a lot of talented receivers in the country and there is no doubt that they have a bright future ahead of them. At the end of the day, it comes down to competing. It comes down to whether or not you are able to face all adversity thrown your way and that is what I will bring to a program. Competitiveness and being able to be coachable is something that I take pride in and is what I have to offer to colleges recruiting me.
Q: Have you had the chance to work out and drill with any of your team mates or other players to stay sharp on your game during the Covid year and now 2021?
Fortunately for me, I have been able to train daily and I have been able to stay in shape regardless of whether we have a season or not. I have been training with my team and teammates since September. I am blessed to be in the position that I'm in. Not too many people in California and across the nation can say that they are still doing daily training as a team. Regardless of whether we have a season or not, I know that I am in great shape to play
Q: Being a Clemson site we have a lot of Tiger fans that want to know if you plan on tripping out to Clemson for a visit and your thoughts on the CALI-Connection currently out here.. DJ-5 to Beaux Collins ?
Once this thing opens up, I am definitely planning on visiting Clemson and experiencing the environment first hand. I think the Cali-connection in Clemson is incredible. There are a lot of kids and adults that look up to Dj and Beaux and they are setting a great example for people in California. They are representing California and doing more for this state and their community than anyone could ever ask for. They are two incredible football players as well as human beings. At the end of the day, football doesn't define who you are and they have proven that. They are some of the most humble people I know and they continue to do great things. Dj and Beaux have definitely paved the way for the younger generations and me personally.