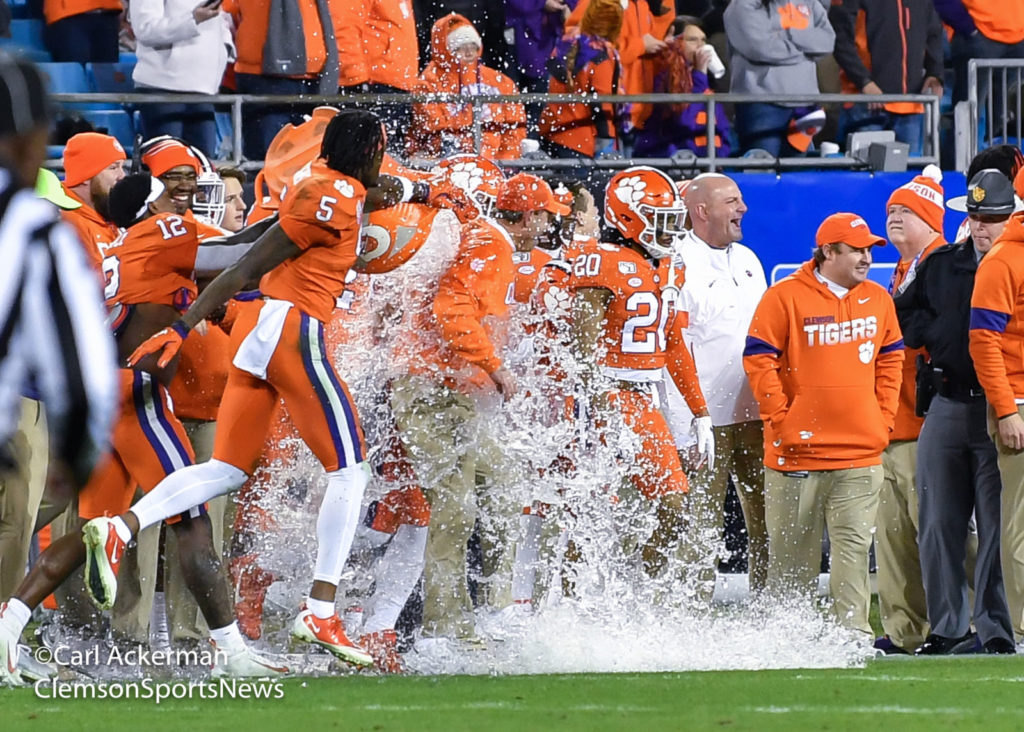 By: Zachary Wagner
Rumors and speculation are running wild right now through the ACC media, as the conference has hinted at a schedule change for the 2020 college football season. As of today, July 25th, nothing has been announced regarding the season, but we can expect to hear something in the coming days before teams open up camp in August.
The rumors that are circulating around the media right now include: an 11 game schedule (10 of those games being against an ACC opponent) and Notre Dame will play a full 10-game ACC schedule and will be eligible to play in the ACC Championship Game. The 11th game on the schedule will feature the in-state rivalry games for teams like Clemson/South Carolina, Louisville/Kentucky, Georgia/Georgia Tech and Florida/Florida State.
When the Big Ten and Pac-12 announced two weeks ago they would be moving to an only conference schedule, ACC and SEC fans alike were worried that the cross conference rivalries would be lost if the two conferences moved to an only conference schedule as well, but it is nice to see that the conferences don't want to lose those rivalry games on the schedules this year.
There are also rumors that the season would be delayed to mid-September, and would probably start on either September 12th or the 19th. The ACC Conference Championship Game would also feature the two teams with the best records and eliminate the Atlantic and Coastal divisions for the season.
So with all that being said, what could Clemson's schedule look like come this time next week? Camp is still on schedule to begin on August 1st for the Tigers.
September 12th: At Georgia Tech
September 19th: Louisville Cardinals
September 26: Virginia Cavaliers
October 2 or 3: At Boston College
October 10: At Florida State
October 17: North Carolina State Wolfpack
October 24: Syracuse Orange
October 31: Originally BYE WEEK/ NEW ACC OPPONENT??
November 7: At Notre Dame (counts as an ACC game)
November 14: Originally The Citadel/ NEW ACC OPPONENT??
November 21: At Wake Forest Demon Deacons
November 28: South Carolina Gamecocks
December 5: Championship Game
Home games in bold
If Clemson moves to an only conference schedule, it will lose games against the Akron Zips and FCS opponent, The Citadel. They will have to add one more ACC opponent to meet the minimum 10 ACC games, with Notre Dame counting as an ACC opponent this year, and maybe for years to come? More on that as we find out.
What do you think would be the best way for the ACC to handle everything going on with scheduling and COVID-19?