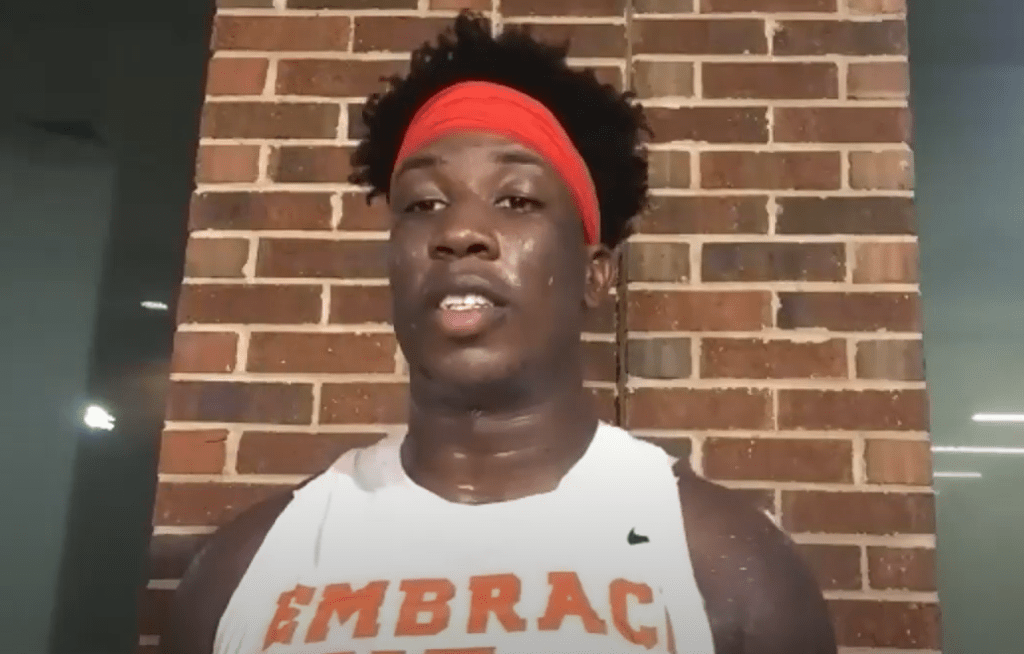 Redshirt sophomore KJ Henry met with the media following the conclusion of Monday practice at Allen N. Reeves Football Facility. Henry spent the better half of 20 minutes speaking with the media on topics such as the Tigers Mach for Justice in June and freshman teammates on the defensive line. 
Here are some of the best quotes from Henry during his time with the press.
On the Tigers March for Justice in June:
On where he has grown the most during his time since arriving on campus three years ago:
Henry on the Tigers new faces on the defensive line:
Make sure to stay up-to-date on all things Clemson Sports at Clemsonsportsnews.com and follow our twitter for daily coverage of Tiger sports and Tigers in the pros.