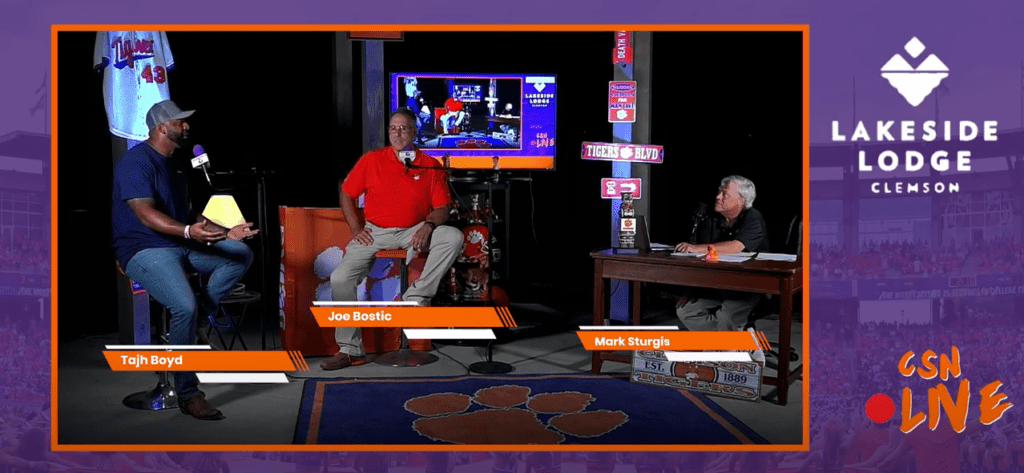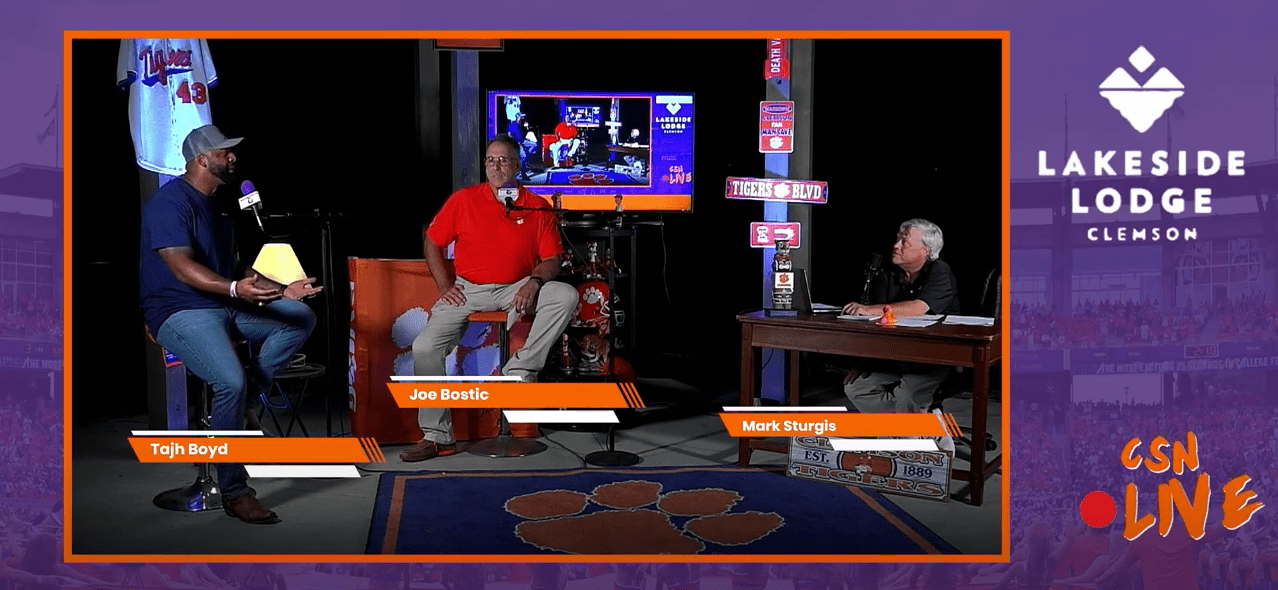 Clemson Sports News hosted its first LIVE SHOW on Friday evening at the beautiful Lakeside Lodge on Lake Hartwell on Friday evening, marking the first of twelve football preview shows. The show's hosts, former ESPN Upstate host Mark Sturgis and former Clemson offensive line legend Joe Bostic spent an hour in the amphitheater of Lakeside Lodge previewing the Clemson Football season and the ACC and how the 2020 "COVID" season will look.
The first show was a star studded line up for guests as Clemson quarterback Tajh Boyd sat with the hosts for close to half the show and spoke his thoughts on the Clemson Football Team. ESPN Football Correspondent Tom Luginbil also "dropped" by the show for a few minutes, as Mark Sturgis virtually interviewed the ESPN great.
"I think the best player on the offensive side of the ball for the Tigers this year is going to be Trevor Lawrence." Said Boyd. "The last few years Lawrence has been a playmaker for Clemson but I think we really saw him mature over the last few games of last season and I think he is really ready to take that next step this year and be the best player between the lines."
Other guests that spoke with Clemson Sports News Spokesperson and Correspondent Cindy Isacc included Tajh Boyd's mom A.K.A. Mama Boyd, former Clemson and NFL tight end Jim Riggs With Hot Springs Pools and Rob Harrell from Gold's Gym in Clemson.
The response to Clemson Sports News live was resounding. The many guests that sat in the amphitheatre gave a standing round of applause as Mark Sturgis signed off and many online viewers sent their praises in from all across the country. Fans of Clemson Sports News spread across the property of the luxurious Lakeside Lodge sitting by the fireplace, in the pool, and in the outdoor seating area of the restaurant located in the lobby of the Lodge and turned an ear to the ampitheatre.
"The live show was a great addition to Clemson Sports News." Said one listener. "I am very looking forward to the next live show!"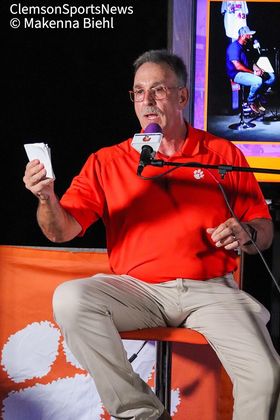 Clemson Sports News will be back live on Friday, September 11th before Clemson kicks off its 2020 college football season against Wake Forest on Sep. 12th.
Make sure to stay up-to-date on all things Clemson Sports at Clemsonsportsnews.com and follow our twitter for daily coverage of Tiger sports and Tigers in the pros.