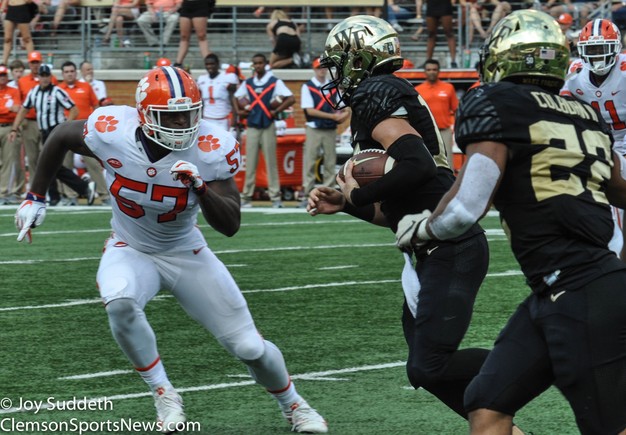 One on One with Tre Lamar
Junior Tre Lamar is making a huge impact on the Clemson defense so far this season. The Roswell, GA native entered the 2018 season with season with 74 tackles, 7.5 tackles for loss, five sacks, three quarterback pressures, two pass breakups, a caused fumble and a recovered fumble in 433 snaps over 25 games (eight starts) in his career.

I was able to catch up with Lamar Monday as the Tigers enter a BYE week. Lamar spoke about his role as a leader, growing up with a collegiate and NFL experienced uncle, having High School teammate LeAnthony Williams on the team, and what made him chose Clemson.
Q – You have been able to step up this year and become a huge leader on this team. What does being a leader on this team mean to you?
Lamar – It's huge. My offseason I was getting ready for this, I just wanted to prove myself as a player and I feel like I have had some good production so far and to have the younger guys look up to me just puts more pressure on my back to keep performing well.
Q – What is it like growing up with an uncle who played both college football and in the NFL?
Lamar – It was definitely influential in my life because you see that it has already been done and you know it can be, especially from your own family. So having his input every once and a while telling me about what it has been like for him. So he taught me just how much work you have to put in to get to that point.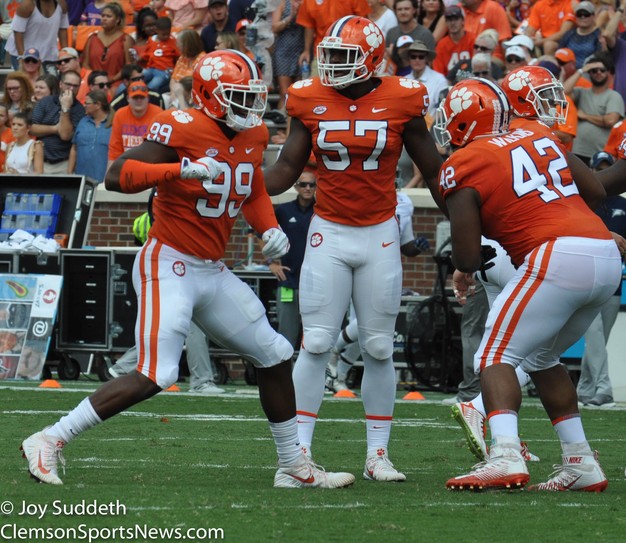 Q – What is it like to have ex-teammate, LeAnthony Williams to go through this college football process with?
Lamar – That's my dog! It's just that familiarity, you know I've been with him for years before this. I know what kind of player that he is and what he can be. It's just nice to have him around.
Q – You were a pretty quiet recruit. What made you come to Clemson?
Lamar – I would just say the vibe around here, it's a family atmosphere and I feel like the coaches do a really good job about being real with you throughout the recruiting process and I don't feel like there was any fake-ness since I got here.
This Story brought to you by our Sponsor: