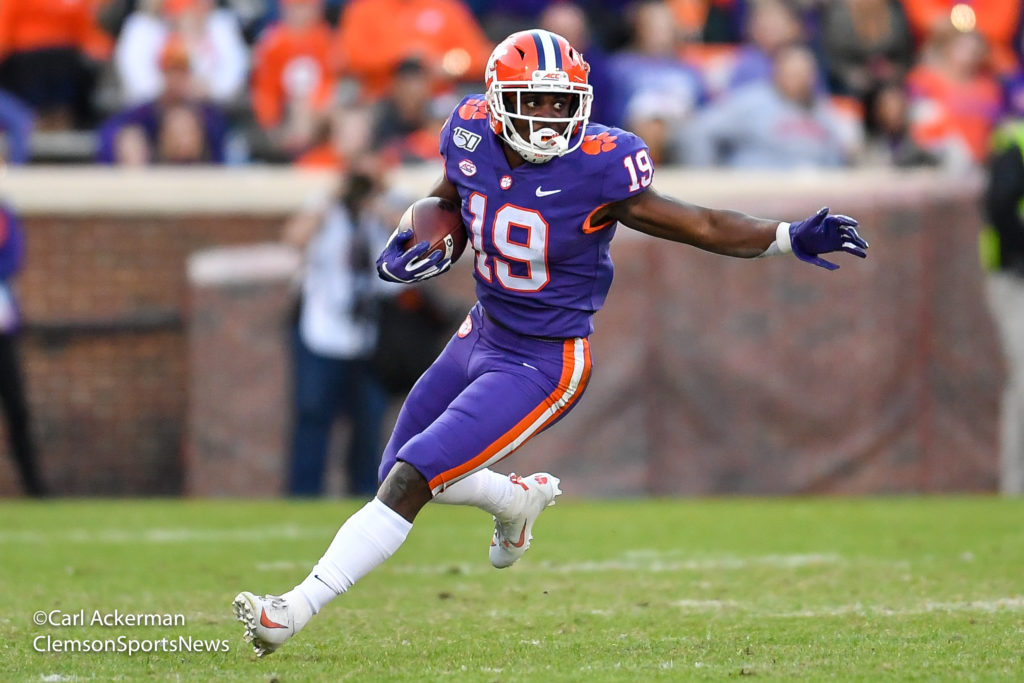 The Clemson Tigers love to use the term "We Too Deep." This is fine until injuries takes it toll Against Syracuse, the Tigers had 14 scholarship players out with injuries. As if this isn't bad enough, the Transfer Portal took two more yesterday.
The running back room took a hit early in the year with senior running back Lyn-J Dixon put his name in the transfer portal after the South Carolina State game. Dixon had expected to take the starting position after Travis Etienne left for the NFL, but starting positions are earned, not handed. To make matters worse, freshman Will Shipley injured his knee against NC State, and was feared lost for the season, but might be ready for this week's game against Pittsburgh. Yesterday, junior RB Michel Dukes put his name into the transfer portal. Dukes hasn't seen the field much in 2021, only getting two carries for seven yards. How will this transfer affect Clemson? Not much but his presence did provide depth. Present depth chart lists Kobe Pace, Phil Mafah and Darien Rencher. Rencher has only four carries (SC State) for 14 yards. If Shipley can't go, this is your depth chart. "Not Too Deep."
Not lost in this discussion is that fact that last year, the Tigers signed one of the top running backs in the country, Demarckus Bowman. Unhappy with sitting behind 1st round NFL draft pick Travis Etienne, Bowman took his ball and went back home to Florida via the transfer portal.
The Clemson secondary has also been snakebit by injuries, losing safety Lannden Zanders to a shoulder injury in the first game against Georgia. CB Fred Davis II is serving his "internal discipline" for an off the field incident that occurred over the summer. CB/LB Malcolm Greene is still suffering from a shoulder injury that has seen him out of action the last three games. Mario Goodrich missed the Boston College game but returned last week against Syracuse.
Now, safety Joseph Charleston has declared for the Transfer Portal. In the first game of the season, Charleston was in on 30 snaps, mostly because Nolan Turner missed the first two games.
"He came to me last week and he said that he feels like he wants a fresh start somewhere," Coach Dabo Swinney said Tuesday. "Again, it's always disappointing, but I'm just kind of numb to it. That's just 2021. That's probably going to be news every week."
"I love Joseph. I think he's a really good player, like a really good player. He's had a lot of unfortunate issues and situations and injuries. He missed a lot of camp this fall. He's battled a hamstring. He's had a lot of things and other guys have taken advantage of opportunities."
Much has been made of Dabo Swinney's "stance" on the transfer portal. His outlook on the portal differs from most Power 5 coaches. The portal has basically turned into free agency for college players. Charleston and Michel entering the transfer portal is not going to affect the Clemson team as a whole but you hate to see players leave the program. Good luck to these two guys in their pursuit of playing time.