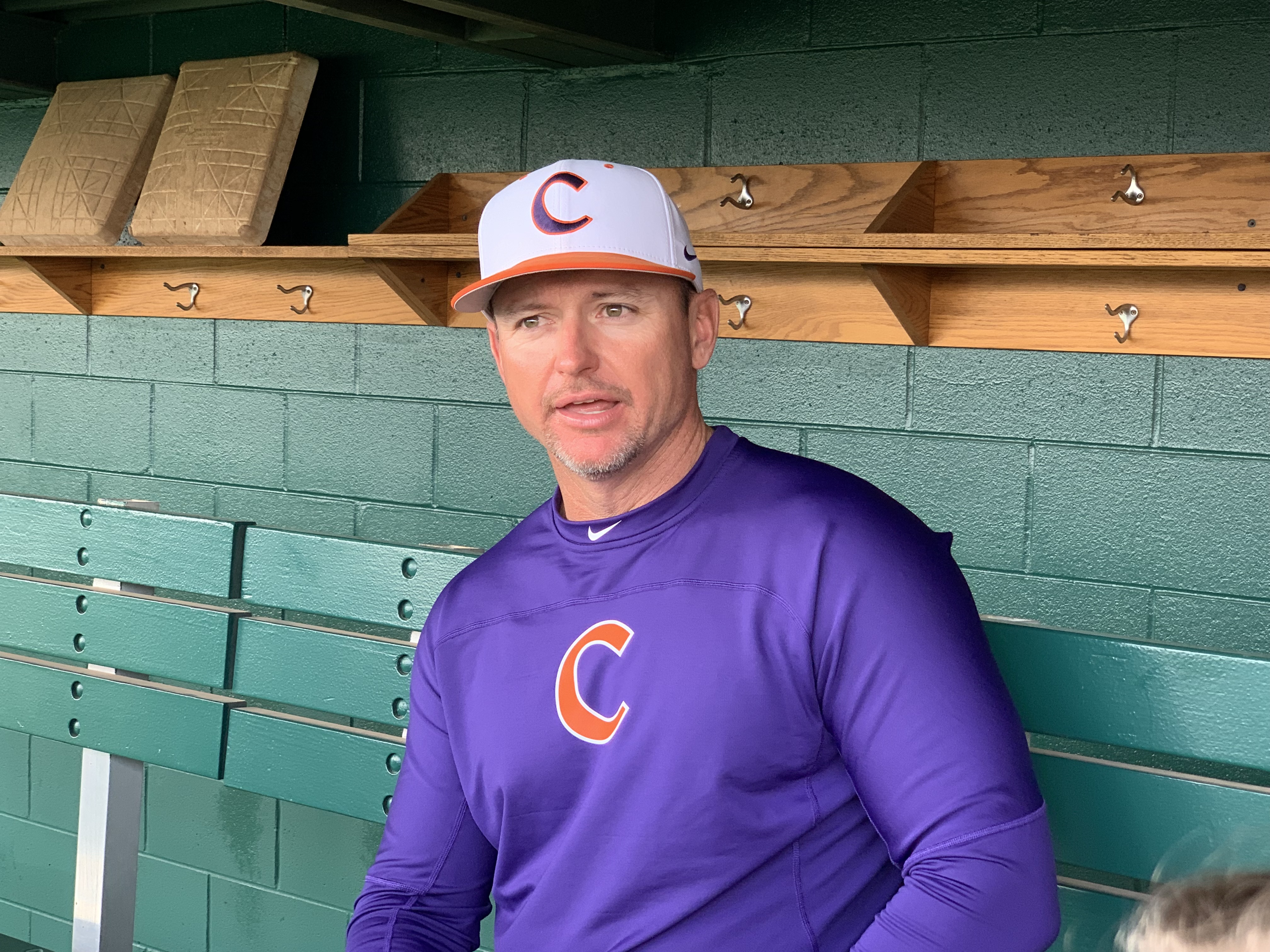 Clemson Baseball – Opening Day on Valentine's DayClemson tiger baseball starts on Valentine's day. Gone are Logan Davidson and Grayson Byrd, the only two tigers with double digit homeruns. Gone is steady 2B Jordan Greene and C Kyle Wilkie. Four new starters will take their place. By all intents and purposes, "small ball" may be back at Clemson. Speedy Sam Hall led the ACC in stolen bases with 30 in 37 attempts. Hall will be moving to shortstop this season. Hall and sophomore James Clark battled in the fall for the starting job. Clark will start at 3B."We don't have that proven 3-4-5 right now, " Coach Monte Lee said. "I think we have a better chance to spread our lineup out and put together quality at-bats."
Translation – small ball. Manufacture runs and hope the pitching staff can keep Clemson in games. One never knows who is going to step up. Bryan Teodosio had his moments but had problems making contact, striking out a team high 71 times. He has long ball potential, as does Bryar Hawkins.
The opening weekend, the three starting pitchers will be Sam Weatherly in game one, Davis Sharpe in game two, and finishing up with Spencer Stryder in game three. Stryder had Tommy John surgery last February, missing the entire 2019 season. Expect Mat Clark to be co-starter in that 3rd game. Due to Stryder's rehab, he will be on a pitch count, and will see Clark coming in mid-game. Weatherly pitched mostly out of the bullpen last year, striking out 46 in 29 innings, while posting a 2-0 record with a 3.38 era. Sharpe, as a freshman last year, posted a 7-4 record in 14 starts, an era of 3.20 and had 84 strikeouts in 84 innings.
The pitching staff is deep and will be counted on to keep the tigers in close games. Carson Spiers is strong out of the bullpen, leading the team in saves with 11, appearing in 30 games. Holt Jones is an imposing pitcher, 6-8 230, that flat out brings it. He recorded 43 strikeouts in 36 innings while getting 3 saves. There are a number of young arms joining in the mix and don't be surprised to see a few of the freshmen show out early."I've come to the conclusion that the two most important things in life are good friends and a good bullpen." – Bob Lemon. (Hall of Fame pitcher with the Cleveland Indians.
Brought to you by: