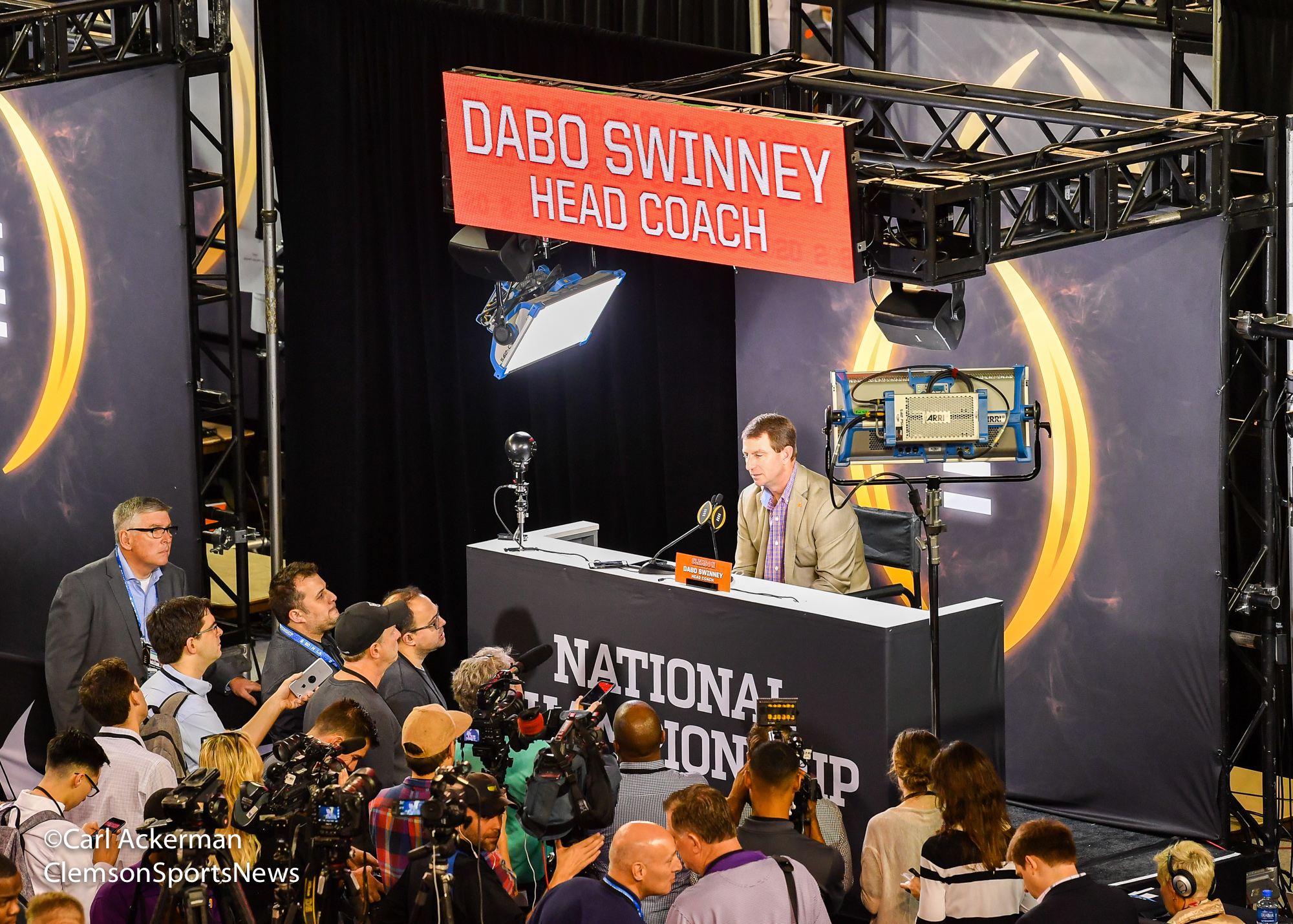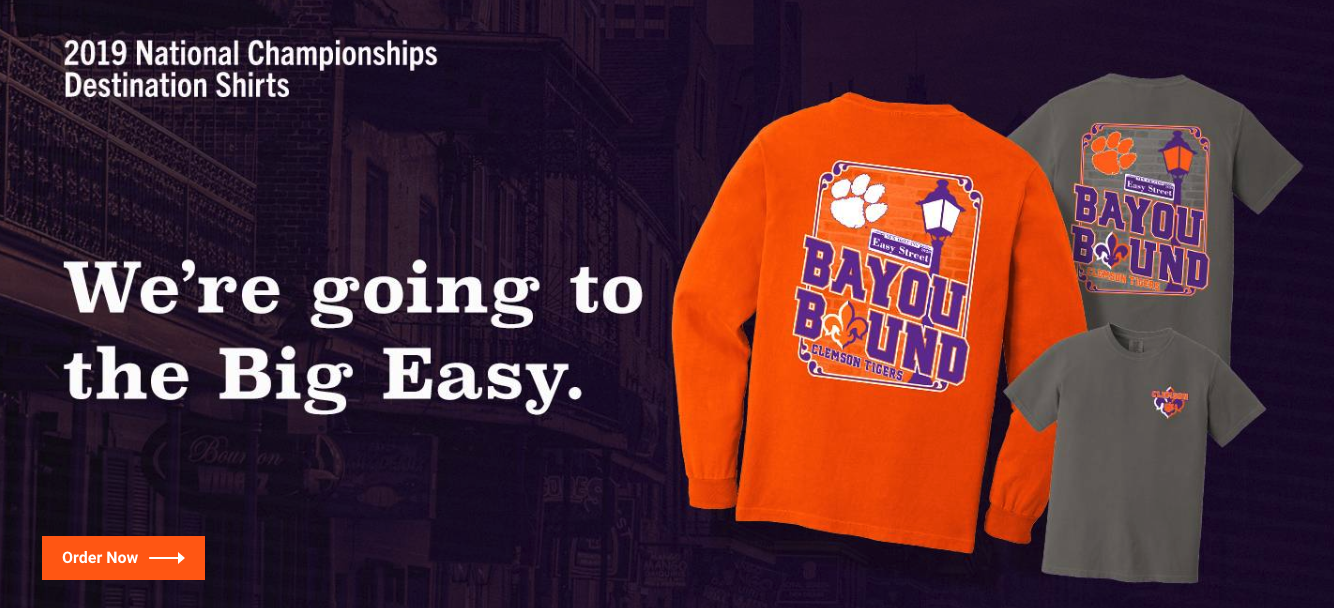 MEDIA DAY CFB National Championship
New Orleans, LA
The Clemson coaches and players shared their time and thoughts today with the media at the Xavier University Convocation Center today. The coaches had nothing but good to say about their opponent, the LSU Tigers. The atmosphere was as it should be; loose and fun.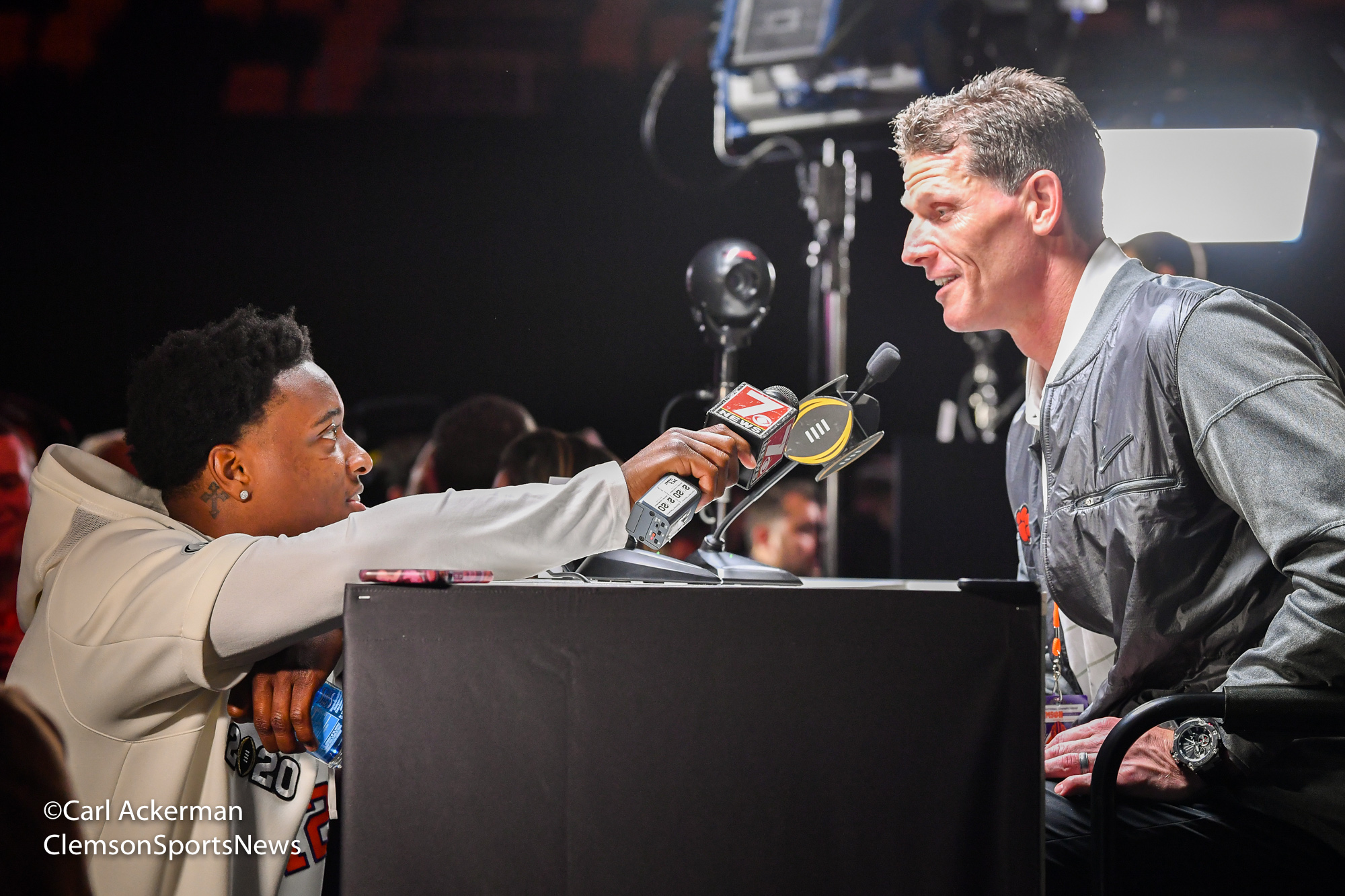 As for the coaches, it was business as usual. Coach Swinney spoke of a particular recruiting event that was vital to his team. "Coach Venables came to me and said he had this lanky, dangly kid out of Kansas he wanted to bring in for a visit. This kid turned out to be Isaiah Simmons. Then I had another slot open, and Brent was all excited and wanted to bring in this kid from Virginia, K'Von Wallace." Recruiting is not always a science. Dabo and staff love to vet all of the players they recruit, but sometimes, a hunch, or seeing a game film makes a spark. "Recruiting a football player is just a small part of our recruiting process. They must fit a certain mold, a certain culture, and we do our best to recruit the best person we can for this program."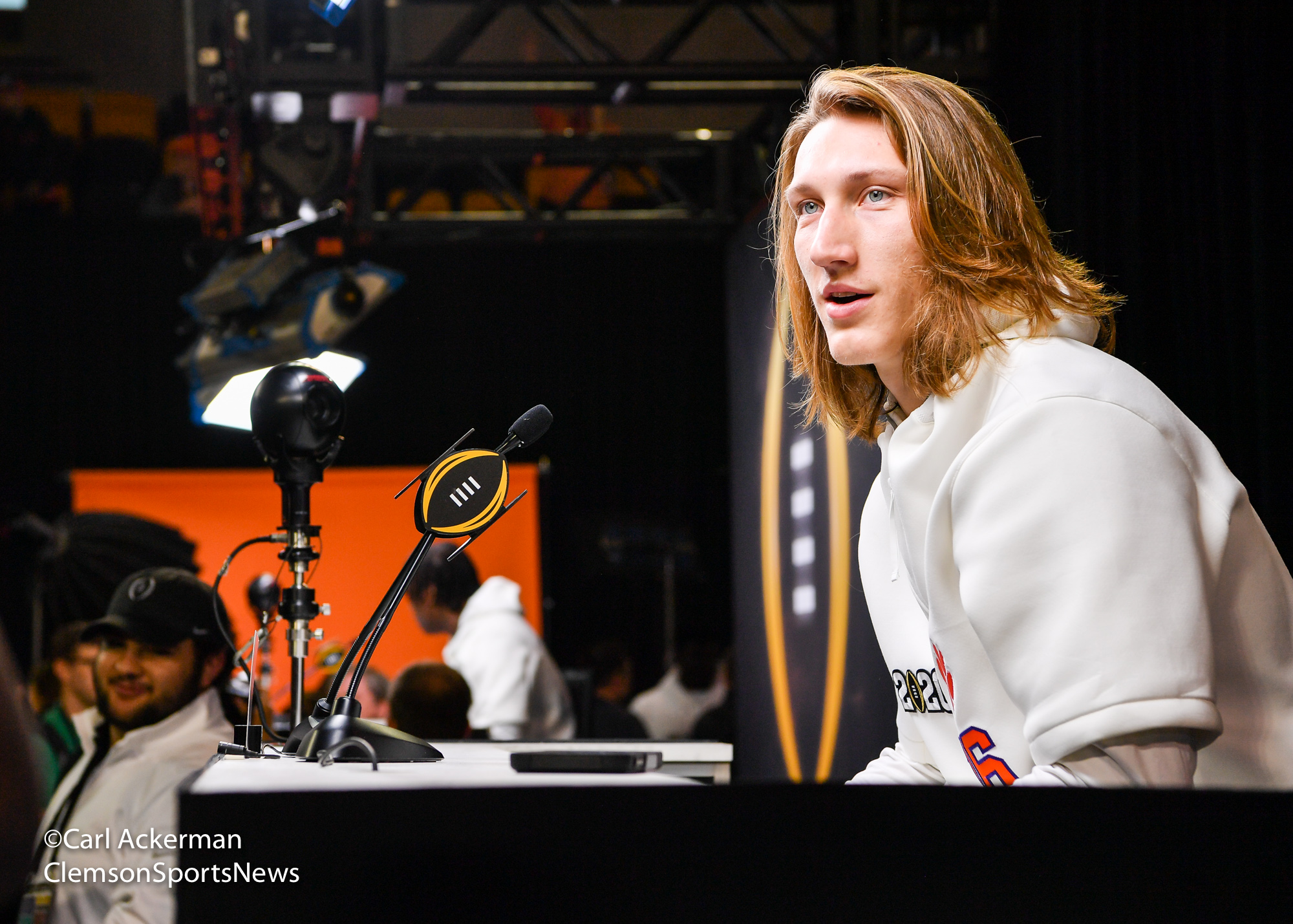 Coach Venables couldn't stop talking about his defense. He highlighted that this defense does not have the star power of last year's team but what they do have are hard workers, and sometimes, being in the right place at the right time is more important than pure talent. "LSU is full of weapons and it's going to take a giant effort to slow them down."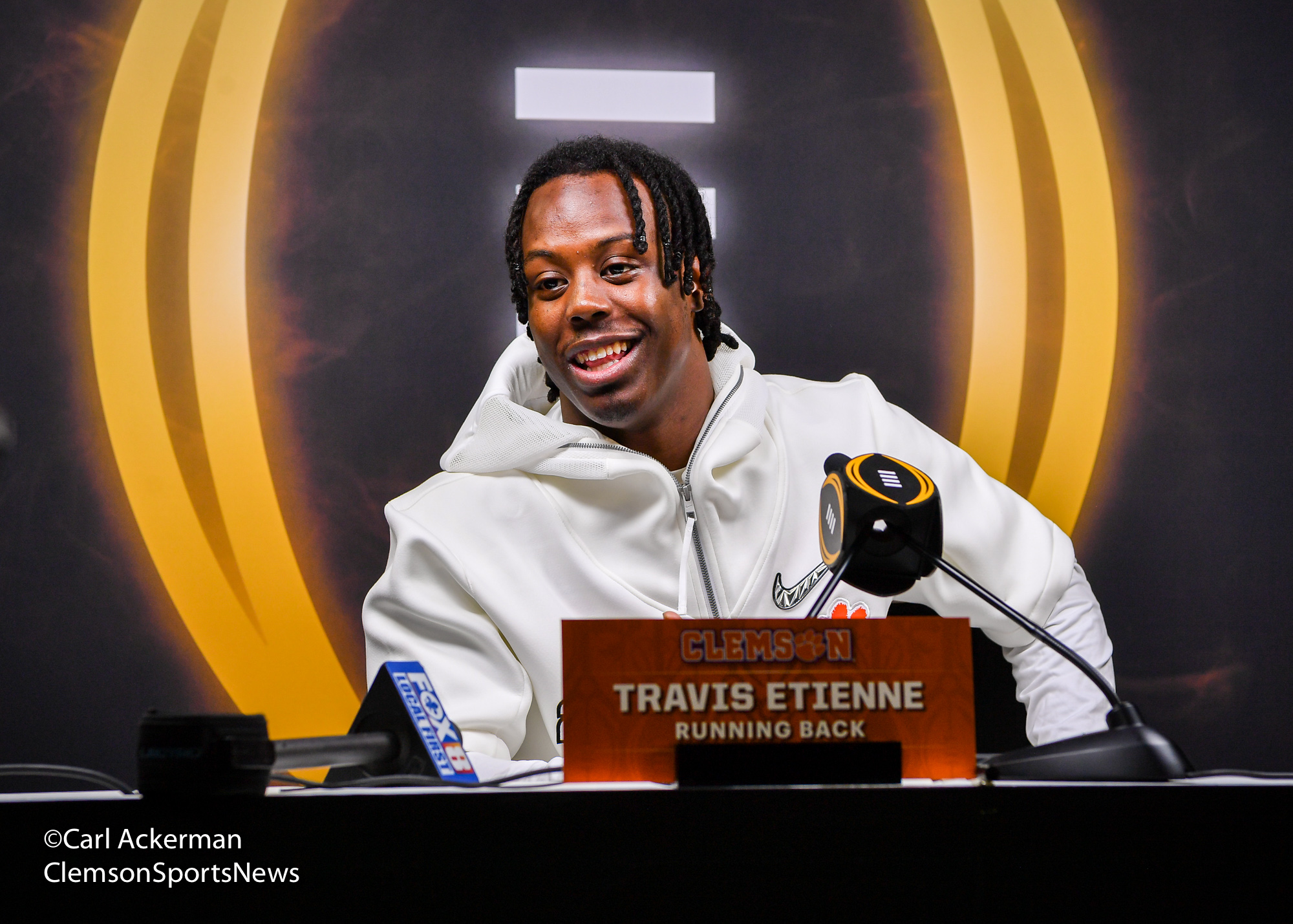 AJ Terrell is one of those secondary players that will be up close and personal to their wide receiver corp. "It's not just one player or one play, it has to be everyone doing their job at the same time and accounting for their part in the defense." Xavier Thomas knows that the game on Monday night could hinge on the amount of pressure he and his fellow defensive linemen can put on Joe Burrows, make him feel uncomfortable. "We have know our gaps, our responsibilities and not only try to get pressure on Burrows but to control his running ability as well." Tanner Muse echoed the sentiment. "We have to keep them in our sights, and know the defensive play calls, and keep everyone on the same page. They have so many weapons on the field, if we play our game, we should be successful."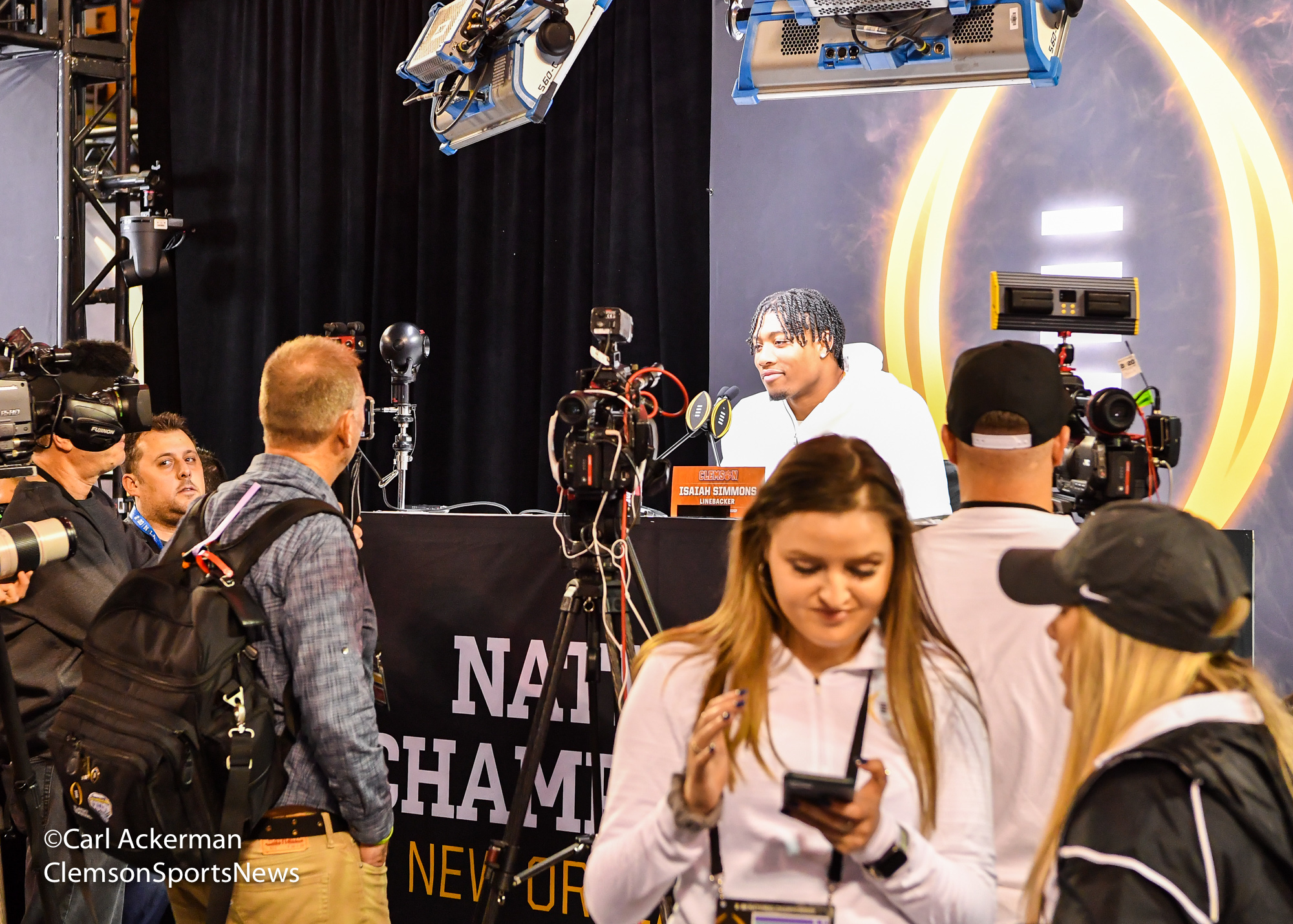 At the end of the day, Clemson has been here 4 straight years now, with the possibility of taking their 3rd national championship in 4 years. The coaches have been here. A lot of the players have been here. It's all about preparation. Today, it was about the media and having a little fun. Tomorrow, it's back to business.