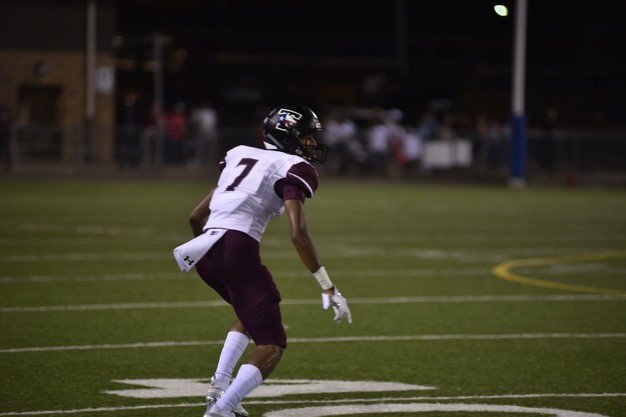 Lone Star State Safety Seeks Clemson Offer
A diamond in the rough resides in the state of Texas. Jalen Kimber is a Safety who is now being highly sought after by power 5 schools from all over the recruiting map. But at this point, it does seem the proverbial cat is out of the bag. As this now fast rising Lone Star State product has seen his offer sheet fill up. Particularly of late as Michigan has just this week come to the table and tendered an offer to go along with Norte Dame, Texas A&M, Oklahoma, Oklahoma ST, Penn State among others.
Jalen has been seen as a Texas A&M lean so far in his recruitment but did infer a Clemson offer along with another school that represents his "dream offer" could change that narrative should offers come. Stay tuned as this 2020 recruit has a lot of time to think out his future on the gridiron.
Kimber did take the time to answer a few questions about his recruitment and what a Clemson offer would mean to the Lone Star State prospect.

Q: Tell us about your recruitment? Who was the first to offer an who followed suit?
A: Recruitment is crazy so far still taking things slow and my first offer was Houston then Baylor
Q: Do you have a dream offer? A school you have followed or consider the one you'd like to visit?
A: LSU
Q: What is a school getting if Jalen Kimber signs with them. As a person and a student.
A: They will get a hard worker in school and on the football field and someone who is passionate about football and will do whatever it takes to win.
Q: As a player how would I describe yourself?
A: Different because I'm Long and quick and most long tall corners aren't that quick.
Q: Who would you say you emulate or model ur game after? A player in NCAA or NFL?
A: Patrick Peterson
Q: What would a Clemson offer mean to you?
A: a Clemson offer would mean a lot to me because Clemson is a big time and I've always liked Clemson and they seem like a family type of program and that's what I like.