Let the "Trevolution" Begin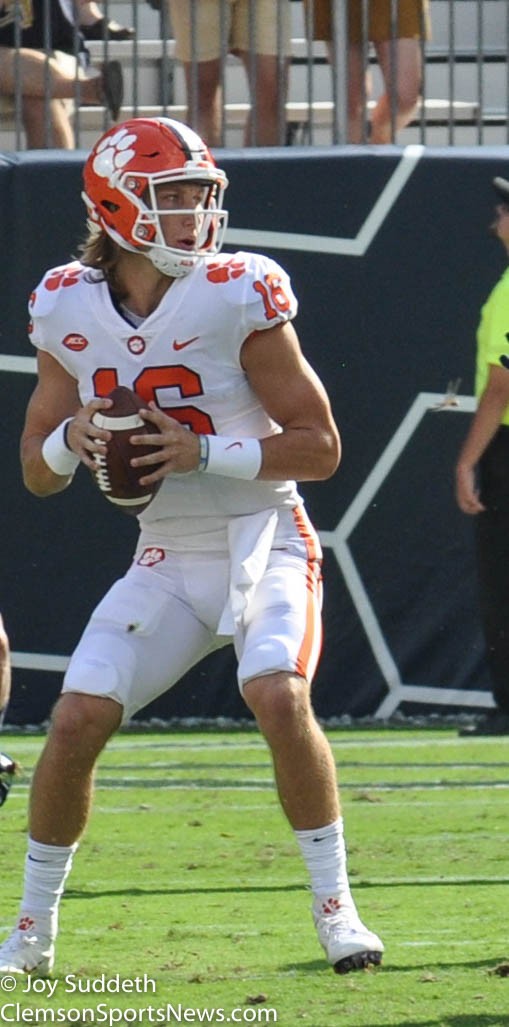 Clemson, SC
Clemson head coach Dabo Swinney named Trevor Lawrence the new starting quarterback on Monday morning, at the time not expecting the fallout from his announcement to cause the Tigers to lose their incumbent starter from 2017 to transfer. The news that broke late Tuesday night out of Clemson that Bryant had missed a second practice in a row quickly became rumor mill fodder and the fans and media alike took over social media trying to analyze and dissect the news.
Later on Tuesday night we were informed that Coach Dabo Swinney would address the situation during his weekly ACC teleconference call to be held at 10:50 Am. Before that call could take place, a story came out of the local news that Bryant had been interviewed and indeed planned on transferring to another school, and use his last year of eligibility to further his development in hopes of a career after college football.
So what does this mean? Clemson is now down to three scholarship quarterbacks as the rest of the 2018 season looms ahead. Depth is for sure on the mind of this staff after earlier in the year losing former five star Hunter Johnson, who also decided to transfer as he now attends Northwestern.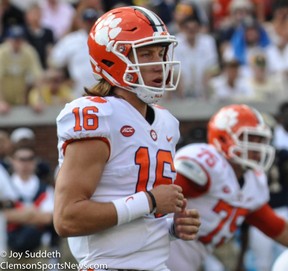 The immediate impact is that Clemson must now thrust the freshman phenom Lawrence into the spot light much sooner than originally planned by this coaching staff. Trevor, who now takes the reins of the #2 program in nation, and perennial contender for the college football playoffs onto his broad but young shoulders . Can you say . . . "pressure" ? For a kid that less than a year ago was playing in front of high school fans in northwestern Georgia, to Now taking the field on a national stage on a weekly basis, As the starting quarterback of the Clemson Tigers. Lawrence who came in with plenty of pre-existing hype and expectation levels. Can now expect those same levels to be raised for this former #1 over all recruit in the nation.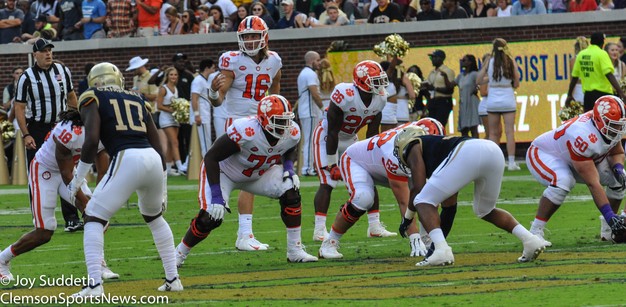 Now. . . he has to work that magic he was noted for by recruiting analyst and college coaches whom visited Lawrence over and over during his prep career. He will need to bring that same mojo now and transfer it to his performance here at the next level. And with how things with Bryant transpired. that sense of urgency increased and in an expedited way that was not foreseen prior to Wednesday morning.
No one had the inclination that this would play out like it did with the eventual transfer of fan favorite Kelly Bryant. Now the baby shoes come off and the the young gun is literally thrown into the fire and his acclimation period that was games one through four is now behind him. Moving forward, the game and Lawrences knowledge and management of all have been expedited and the increase in pressure will be noticeable moving forward.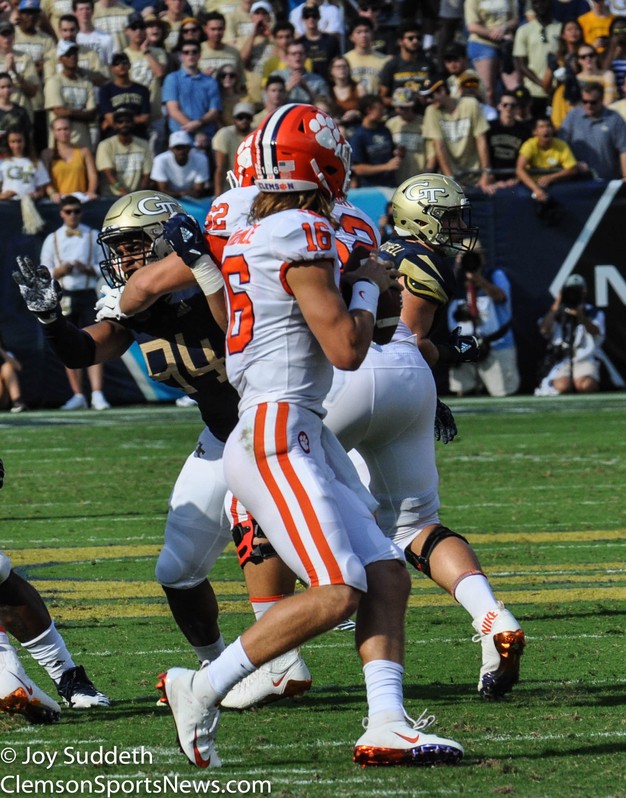 Lawrence… who already seems to challenge defenses to a point that it's paying off in the Clemson run game, as his skill-set loosens up the "box" forcing safeties to respect his ability to affect the middle of the field. Trevor will have to continue to show he has no fear of making the throws into tight windows like the one at Georgia Tech on Saturday to Hunter Renfrow for the touchdown right as the half ended.
Now …. with that "Gunslinger" type approach every once in a while you're gonna miss. If anyone remembers Deshaun Watson, he was a "gambler" as well. . . and had his fair share of interceptions in midst of all the success'. The difference is, with Watson unlike others, he could easily shake it off and make up for it on the next drive. This same attitude and demeanor must be worn by Lawrence like a suit of armor at all times if he plans to succeed. Adversity will come, it's how the big kid from Cartersville, GA handles it that will determine how his season goes in 2018.
But for now Clemson fans say hello to the "Future" for the Tigers for the next three years and Let the "Trevolution" Begin !
Stay tuned as C-S-N will be there for every snap and keep all the Clemson nation up to date on all things #Trevolution and Clemson.
this story brought to you by our Sponsor: