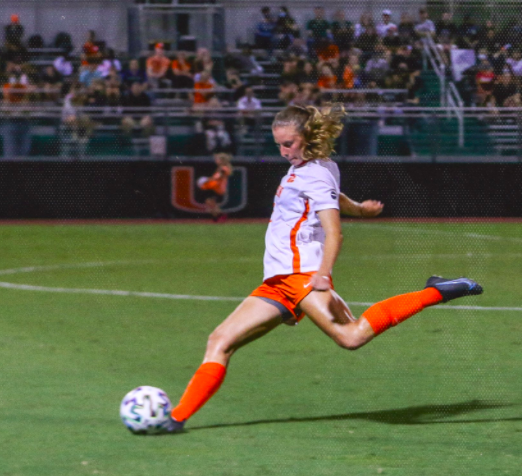 CORAL GABLES, Fla. – The Clemson Tigers (9-5, 4-3 ACC) defeated the Miami Hurricanes (4-9, 1-6 ACC) 1-0 on Saturday night at Cobb Stadium to pick up its fourth ACC win.
The Tigers and Hurricanes battled throughout the first half, but neither team was able to break through and register a goal. Clemson edged Miami in shots with nine, seven of which were on goal, compared to the Hurricanes' four. Fran Stables led the Tigers in the half with a season-high three shots on goal.
Both teams continued knocking on the door in the second half, but it wasn't until the 80th minute that Maliah Morris snuck one past the keeper in the bottom corner of the net off the assists from Megan Bornkamp and Makenna Morris to put the Tigers ahead 1-0 with 10 minutes left to go, ultimately securing the victory.
Defensively, Hensley Hancuff picked up the clean sheet and recorded a save on Miami's only shot on goal.
"We're excited to get the win," said Head Coach Eddie Radwanski. "Playing Miami on their home field is never an easy task. I was really pleased with how we possessed the ball today. We took good care of it and managed it. We were patient and had to wait to get our chance. Credit to our kids for not panicking and staying the course. We got that goal to take the lead and then finished out the game. I'm excited for the win and looking forward to next week."
Next up, Clemson hosts Syracuse at Historic Riggs Field on Thursday, October 21. The match will kick off at 7 p.m. on ACCNX.
For complete coverage of the Clemson women's soccer team, follow @ClemsonWSoccer on Twitter, Instagram and Facebook.