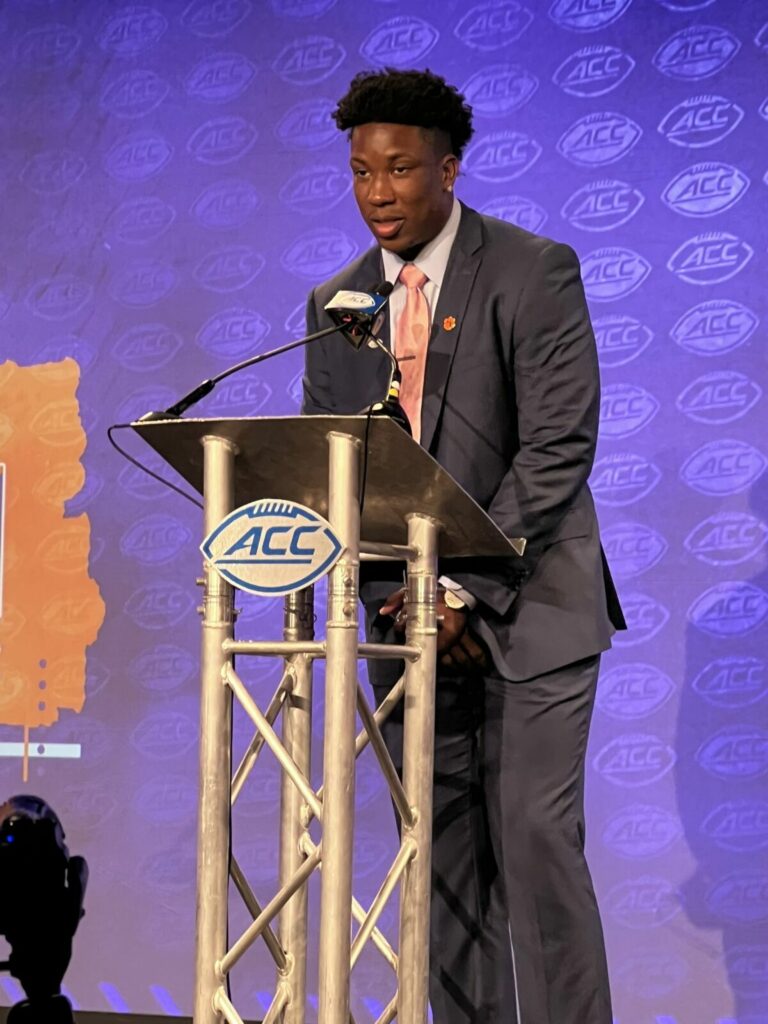 K.J. Henry On His Decision To Return To Clemson
By: Grayson Mann
At the close of last season, Clemson anxiously awaited the decisions of some of their standout players on defense. Would they make a return to Death Valley or would they submit their names to the draft? On January 3rd, they were excited to hear that K.J. Henry had announced his decision that he would return to Clemson. K.J. brings a multitude of positive aspects to the team in both his play on the field and his leadership off the field. K.J. finished third on the team in sacks with 4.5 and had at least half of a sack in the last four games of the season. Finishing the season on such a strong note, some wondered if Henry would submit his name for the NFL Draft but instead, he opted for one last ride with the Tigers.
K.J.'s leadership is so impactful that Dabo chose him as one of his three representatives for Clemson for ACC media day. He got to field many questions about what he expects from his defense and much more.
When asked about why he decided to return to Clemson, K.J. had plenty to say.
"For my decision coming back, a big factor was definitely Coach Swinney. Obviously, I had talks with my family. The biggest one was accepting the challenge of not only raising the bar for the defensive line, myself, and the defense. Getting to compete with so many talented guys, I think it's gonna give me a great learning lesson for the next level, being in a room with so many guys as talented as I am. It's raising my level of accountability and being with guys like Myles, X, and Mascoll. This was the challenge that was given to me in the offseason and it is my job to accept it."

Dabo clearly sees the growth and maturity in K.J., which was best demonstrated by Henry's answer regarding the level of competition and how that will prepare him for his next chapter. Playing against the best of the best goes a long way in the development of any player, especially those who aspire to play in the NFL.
The Clemson defense is looking to capitalize on the talent they have on this roster and take back the ACC as well as make it back to the playoffs. K.J. has set the standard for this coming season and looks forward to accepting this challenge.