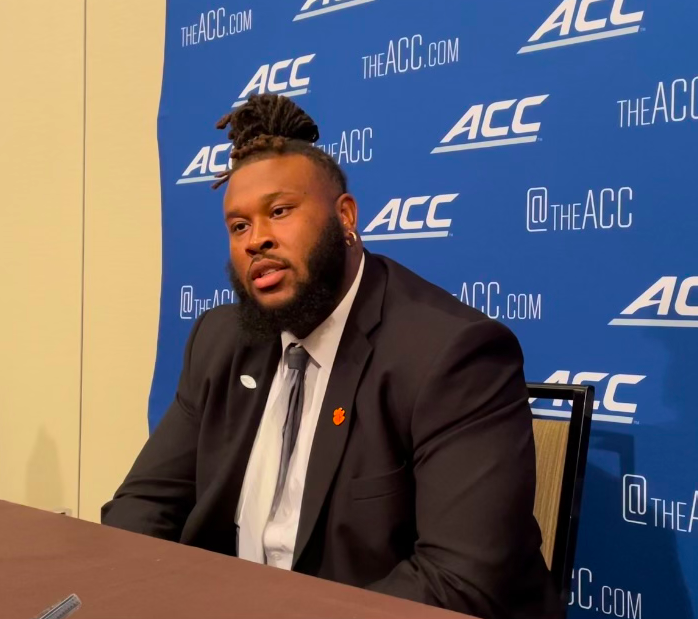 By: Grayson Mann
         Jordan McFadden, the standout left tackle for the Tigers, was one of the three players representing Clemson Wednesday during ACC Kickoff. McFadden led the charge for the team when they needed him the most, as Clemson finished the season winning six straight games and recorded over one hundred rushing yards in those games. In a season plagued with injuries and constant changes to the lineup, McFadden was one of the four linemen on either side of the ball to start all thirteen games for Clemson.

When asked about this achievement and what it meant for him, Jordan had this to say.
"It was definitely a tough year with injuries and everything like that, but being a leader on the offensive line, just trying to be out there for my teammates, I love to play, and I love to compete, I love to win. It was really important to me that no matter how I felt that I was out there with the rest of my guys to try to be the best I can be and as successful as I can be."
It is evident when you hear Jordan speak that he has taken that role as one of the leaders on this team and leading the charge not just for his position group, but for the team as a whole. McFadden exudes confidence about this team and how their challenges have only made them better. It is clear to see why Dabo chose to bring his star tackle and give fans a preview of what should be one of the many bright spots for Clemson heading into this new season.