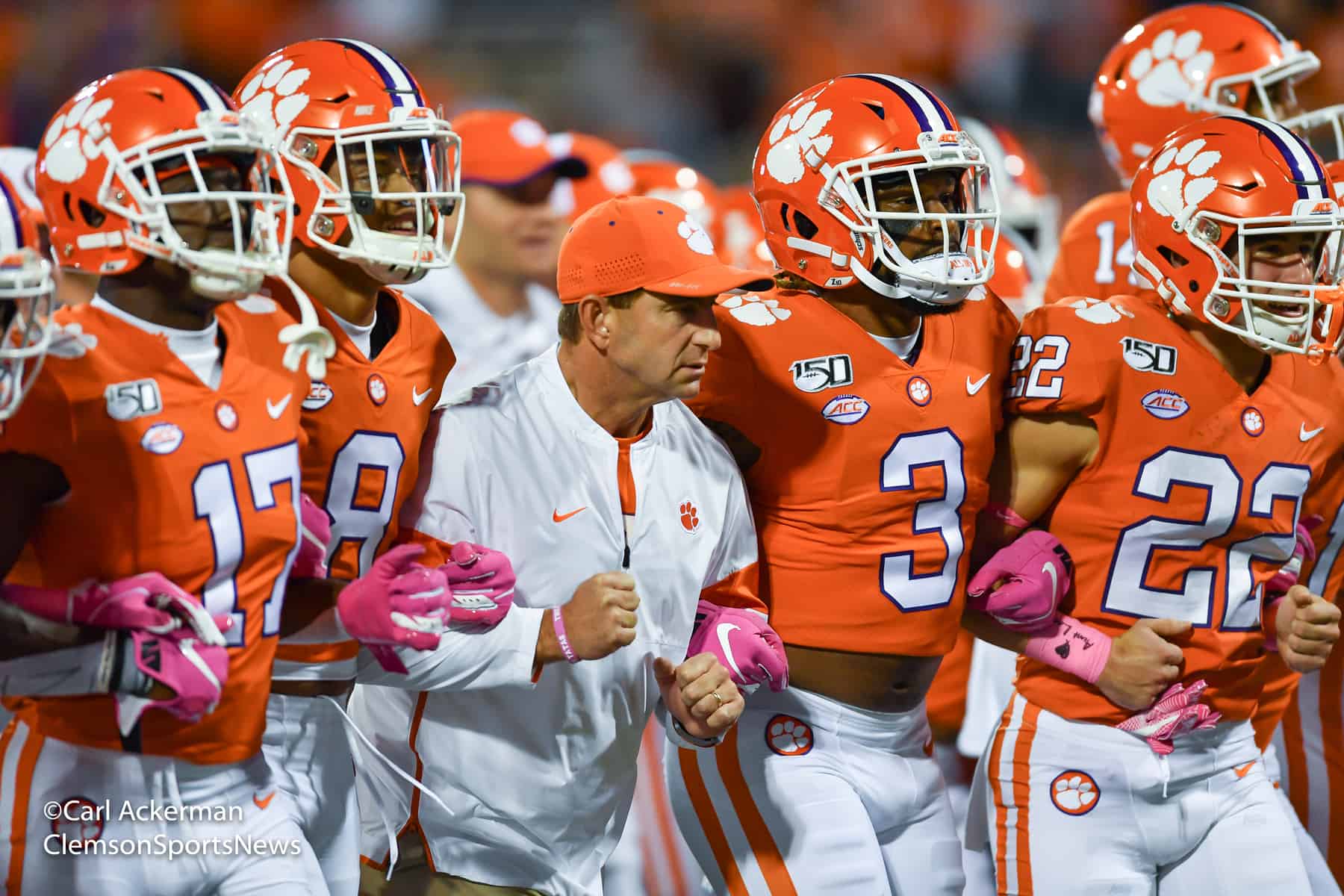 It Just Doesn't Matter
The headlines since Tuesday's announcement of the College Football Playoff Committee have been fun to watch, and read. "The Lack of Respect for Clemson Football Is Baffling If Not Laughable" –Forbes Magazine "Clemson's College Football Playoff Snub: What Does It Mean for the Tigers?" –Andrea Adelson, ESPN "It's A Travesty!!!!!!" –Steven A. Smith on Clemson's ranking.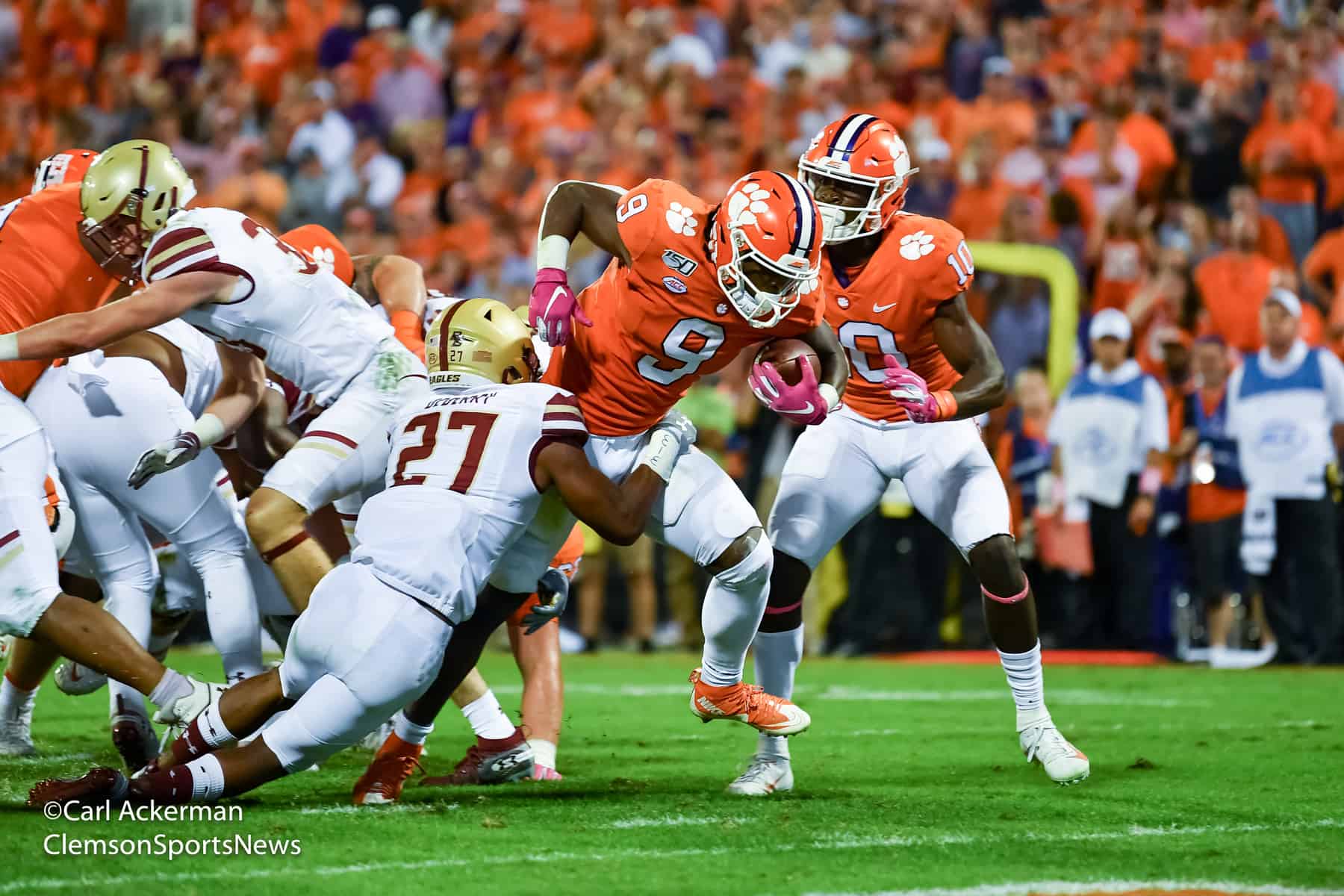 It almost seems like the college football world, as well as the committee, is doing everything they can to keep Clemson out of the playoffs. When push comes to shove, being ranked 5th behind two SEC schools and two B1G schools just doesn't matter at this point. LSU and Bama play each other this weekend, and PSU and OSU will play each other down the road, thus, giving the committee more to think about. Is Clemson a better team being undefeated and conference champions for the 5th straight year or is a one-loss SEC or B1G team better because they simply played a couple of better teams on their schedule.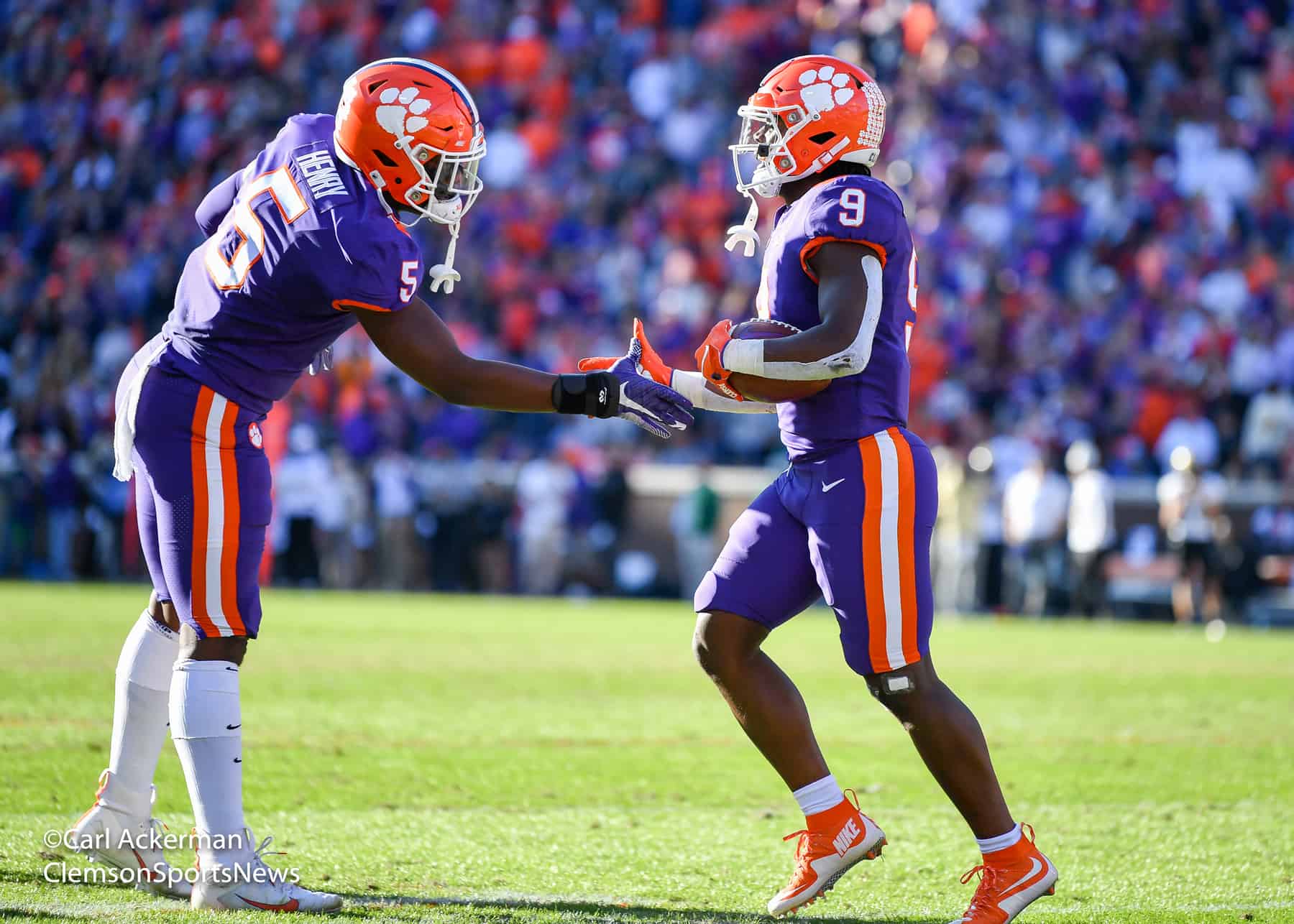 What Coach Dabo Swinney and his staff has done is pretty remarkable when you think about it. For example, between 1993-2008, the Tommy West and Tommy Bowden years, Clemson was 103-73 in 16 seasons. West was 2-3 in bowl games while Bowden was 3-5. Dabo is 125-30 in 12 seasons, including 106-15 in the last 8+ seasons (9-0 this year) with a 9-5 bowl record. He lost 3 of his first 4 bowl games, but has won 8 of his last 10, with two losses to Bama in the College Football Playoffs.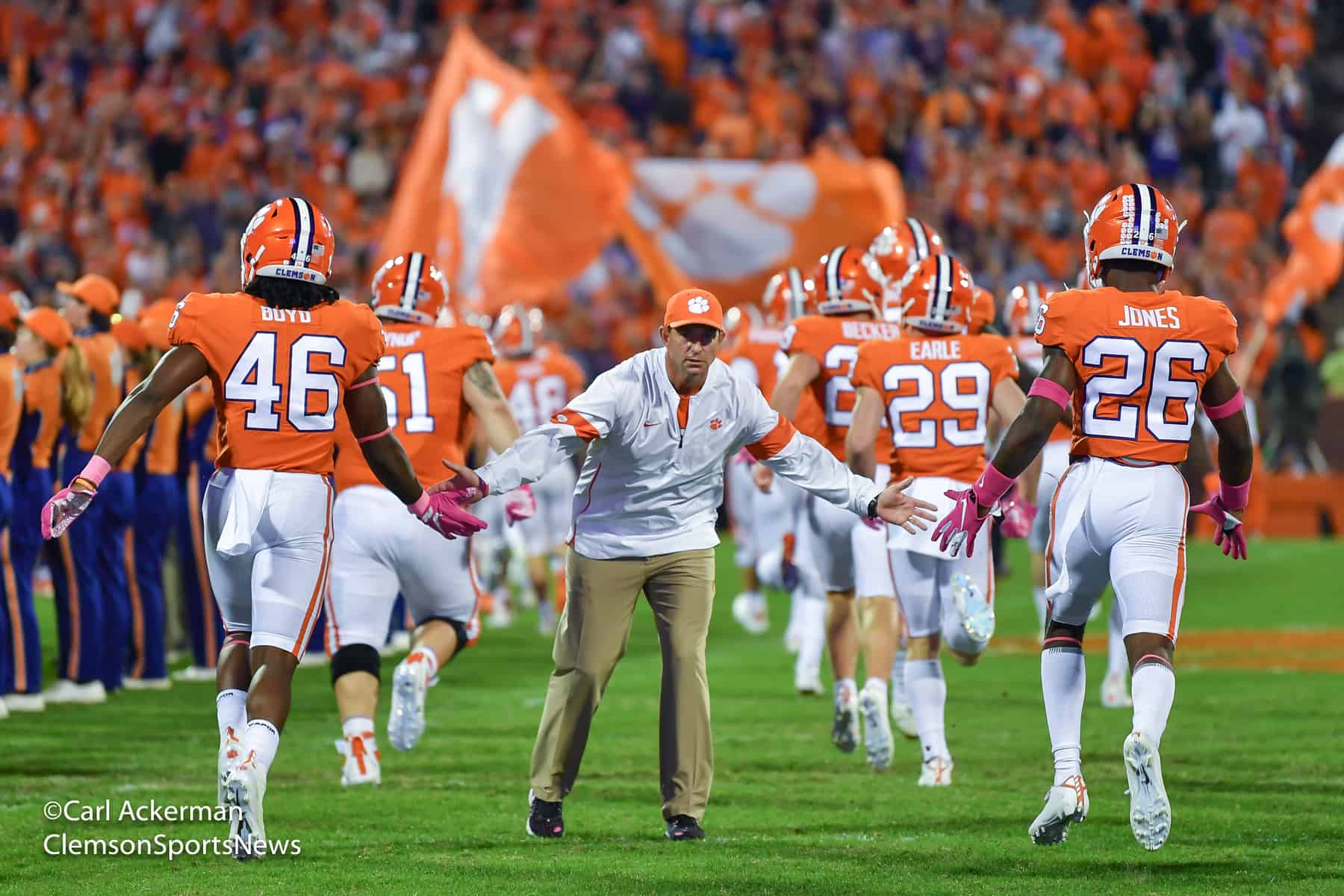 Clemson is simply on a roll and has been since their one-point "loss to UNC". They have looked virtually unstoppable, on both sides of the ball. This team looks to be mirroring last season to a tee. A wake up game against UNC is just what the doctor ordered, but since the ACC is "hot garbage", the playoff committee sees other teams struggle and writes it off because "they pass the eye test" and "they don't play an easy schedule like Clemson. I mean, who plays Wofford?". Instead, the four schools in the four spots ahead of Clemson are playing powerhouses like Idaho, Northwestern State, Western Carolina, Miami of Ohio, Buffalo and let's not forget Florida Atlantic and Southern Mississippi. To the committee, these things just do not matter, unless you're Clemson.
Take Alabama for instance, there is one common opponent between them and Clemson. Alabama defeated Texas A&M 47-28, out gaining them 448 to 389. Clemson beat them 24-10 (albeit 3 Jimbo Fisher timeouts to get their only touchdown with 6 seconds left in the game), 389-289. 91 yards of the Aggies offense came on a 16 play drive at the end of the game with time running out and the game well in hand. Who is ranked #3? Yeah, the committee got it right, right?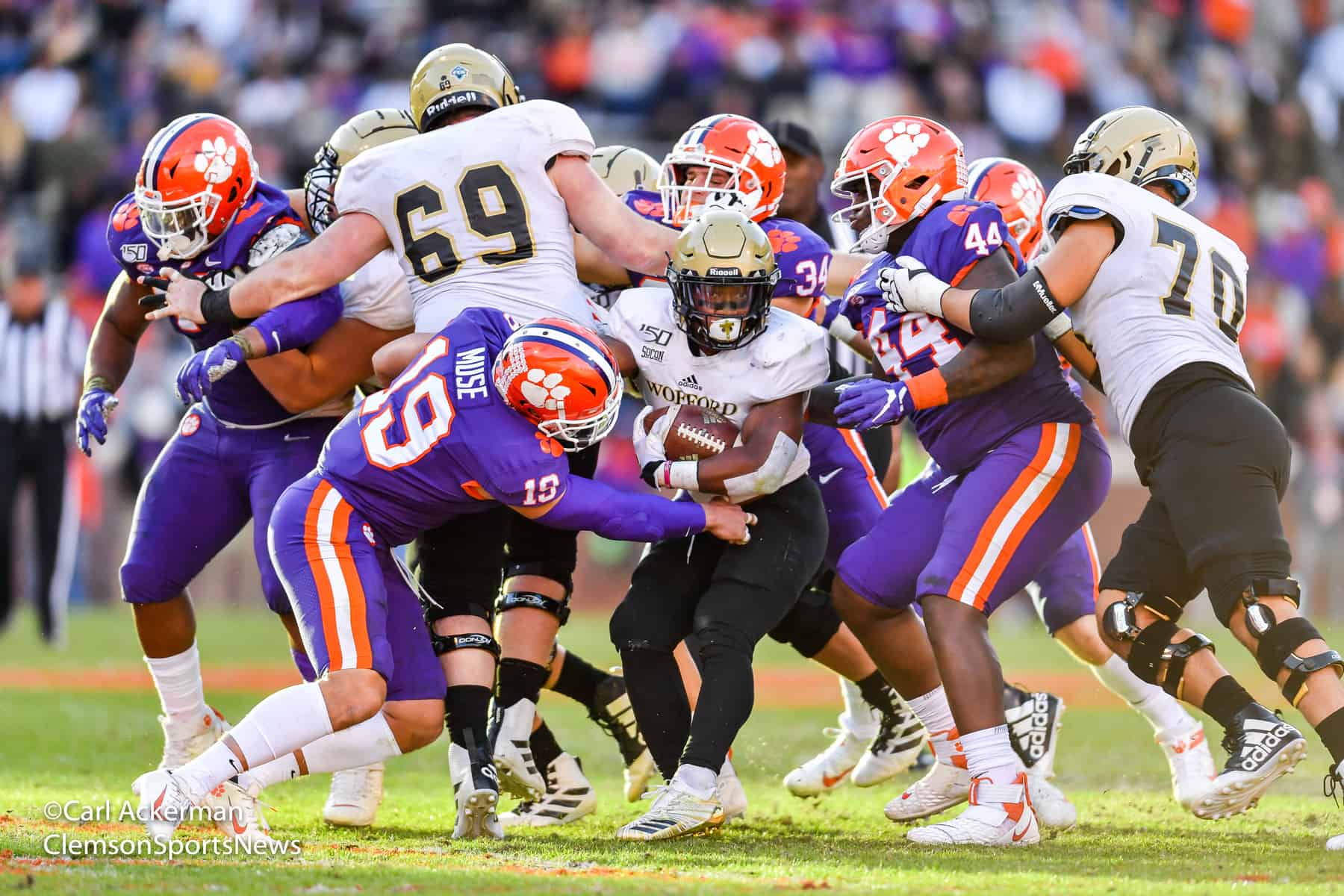 All the hoopla this weekend is on Bama and LSU, and rightfully so. The committee has them ranked #2 and #3. Talk about hype, the SEC homers were blowing up about how these two "highly potent offenses" are going to be running up scores and that with Tua and Joe Burrows along with the "best two WR trios in the country" will be showing the country SEC football at its finest. Oh, if you don't think Coach Swinney and the coaching staff aren't taking full advantage of the disrespect, you don't know these coaches. The college football media is doing their best to keep Clemson out of the playoffs. It will be interesting to see if a team on a 28 game winning streak and a 5th consecutive conference championship will be left out the college football playoffs because of ONE "one point loss".