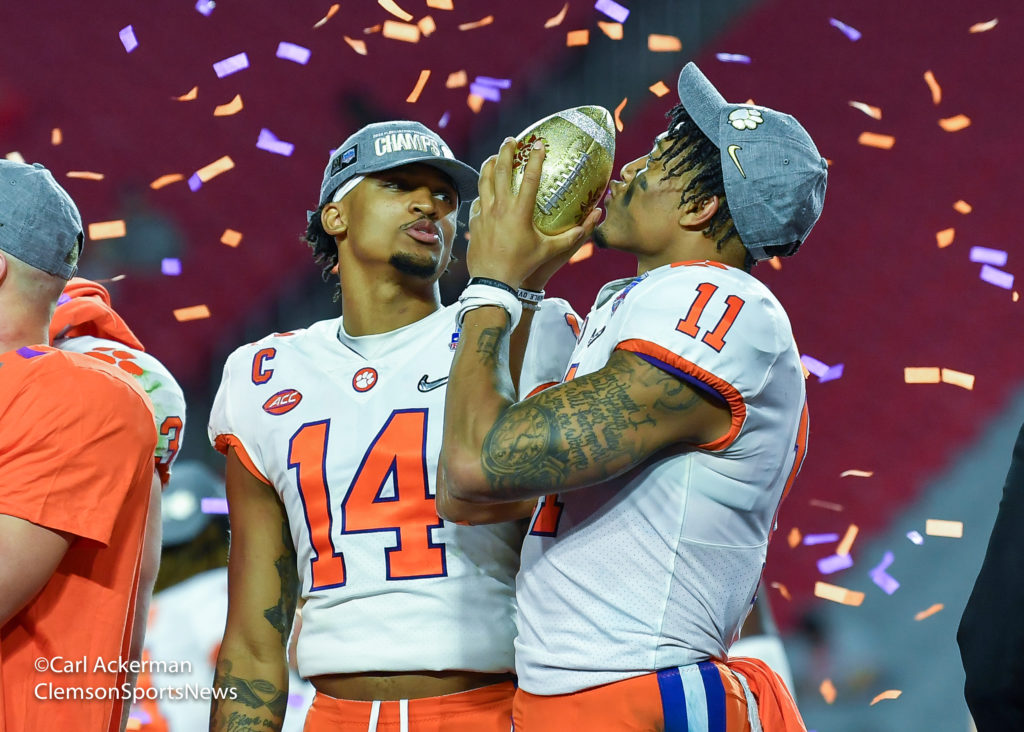 By: Zachary Wagner
Former Clemson Tiger fan favorite Isaiah Simmons just officially signed with the Arizona Cardinals. Simmons inked a 4-year fully guaranteed deal worth 20.66 million, with a signing bonus of 12.58M.
Simmons was picked eighth overall by the Arizona Cardinals in the 2020 NFL Draft.
The 2019 Butkus Award winner (best linebacker) concluded his Clemson career recording 253 tackles (28.5 for loss), 10.5 sacks, 22 pass breakups, four interceptions and five forced fumbles.
Congrats to Mr. Simmons and here is to a long and successful carrer in the National Football League!